Ticket prices
Prices for all festival events that require an entry fee (exceptions please see the end of page) are indicated on the respective event pages.
Service fees apply for advance booking.
Concessions
Concessions apply for school children and university students, apprentices/trainees, people serving federal community or military service, volunteers fulfilling a social/ecological/cultural year, beneficiaries of social security and ALG II, asylum seekers, as well as for handicapped people (50% and up) and holders of the Erlangen / Nuremberg / Fürth Pass.
Advance online-booking
Tickets to all events of the 22nd international figuren.theater.festival, which can actually take place from 7 to 16 May 2021, can be purchased online as of 24 April. Please note that advance booking is only available online this year. To buy tickets, please choose a performance under calendar or companies & shows and click tickets. You will be redirected to the ticket ordering form.
If you would like to book more than one event at the same time, please use the shopping cart function through the ReserviX button below.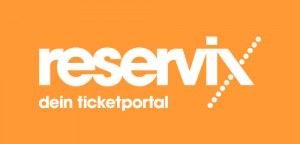 Please note that reservation, handling and shipping charges may apply when ordering tickets online. These charges are collected by the respective companies which process your online purchase and thus, do not benefit the organisers. Payment methods include credit cards (Visa, MasterCard, American Express), immediate transfer, direct debit and PayPal. Ticket reservations are processed through an encrypted online form. Your personal information is handled with confidentiality.
Choose the Print@Home function – you will of course not have to print your tickets for online events but please note that important information regarding the production and access codes might be indicated on your ticket. Bookings  will incur a service fee of 2,00 Euro per booking (not per ticket);  Please note that tickets purchased on the internet are non-refundable.
Specials

Tickets for the zoom perfomance "Weil heute mein Geburtstag ist …" by United Puppets can be purchased online via Ticketino.
Tickets for the children's production "Homewalk" cannot be bought online. Please send your ticket orders to: homewalk[at]figurentheaterfestival.de
The telephone encounter A THOUSAND WAYS (Part One): A Phone Call by 600 HIGHWAYMEN can be expereinced in English upon request. Tickets for the English language version cannot be bought online.  Please sen a message indicating your preferred date and time as well as your full name, email address and telephone number to: ATW@figurentheaterfestival.de.
All movies that are part of the kino3 figuren.theater.festival special can be streamed with a one-time collective ticket for 18,– Euros. Bookings via Filmhaus Nürnberg.
Subject to change!