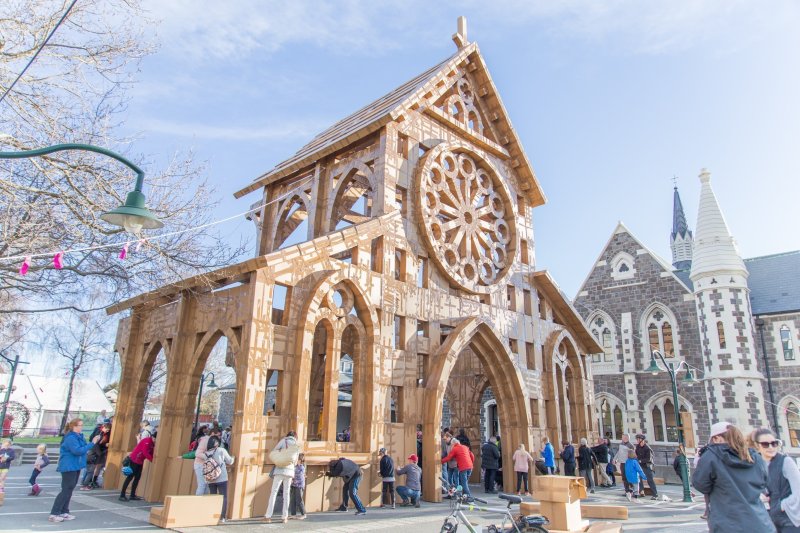 Olivier Grossetête (FR)
Ephemeral Buildings
Participatory monumental buildings made of cardboard
For more than a decade, the French artist Olivier Grossetête has been erecting ephemeral monumental buildings made of nothing more than cardboard, adhesive tape and the effort and motivation of hundreds of helpers worldwide. In order to create such a building in Erlangen within the framework of the 23rd international figuren.theater.festival, we need your active support!

The participation of the population is in the foreground of Olivier Grossetête's work: Through the collaboration of a wide variety of people, the city will be reshaped. In workshops held twice a day during the festival week, people of all ages and cultural backgrounds are invited to assemble the individual parts of the monument out of cardboard.

The finished elements will then be carried in a procession across the closed main street to the Schlossplatz on the second Saturday of the festival, where they will be assembled together level by level to form a colossal cardboard construction. As imposing as the life-size cardboard structure will be, it will also be ephemeral. After just one day, what has just been built together will be torn down again by the population in a festive act and collectively recycled. The temporary construction of an urban utopia.

Participation in the workshops can be arranged individually: Attendance of single dates in the morning and/or in the afternoon as well as collaboration on several days is explicitly desired! Please register in advance: anmeldungen@figurentheaterfestival.de. No registration is required for set-up and dismantling. Just come to the Schlossplatz and bring your friends and families!
Sat 20 May
10:00-20:00
Erlangen / Schlossplatz Erlangen
Schlossplatz
Participatory
Installation
Artistic Direction: Olivier Grossetête
Heads of Construction: Jean-Marie Bergey, Francis Ruggirello
Workshops and events are suitable for wheelchair users.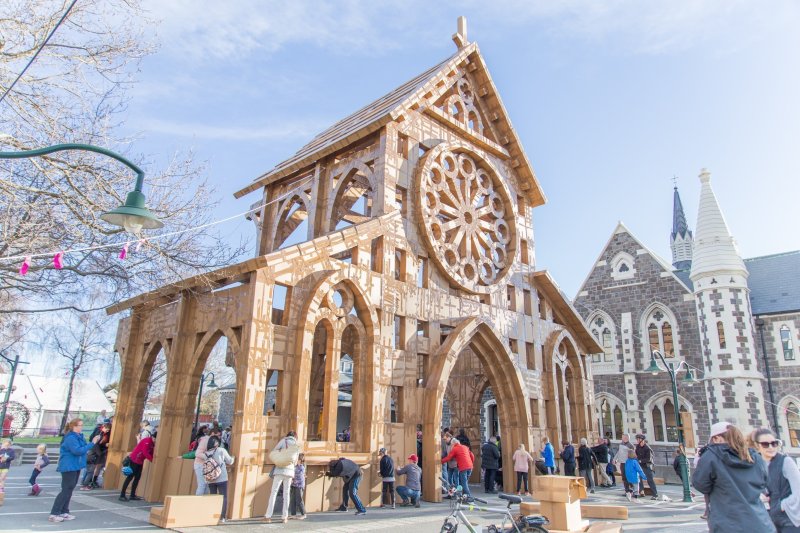 © Erica Austin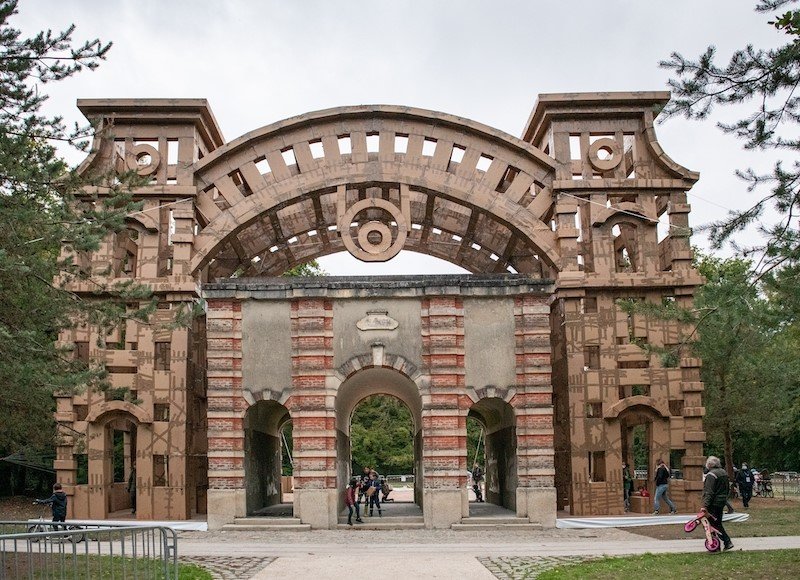 © Patricia Lecomte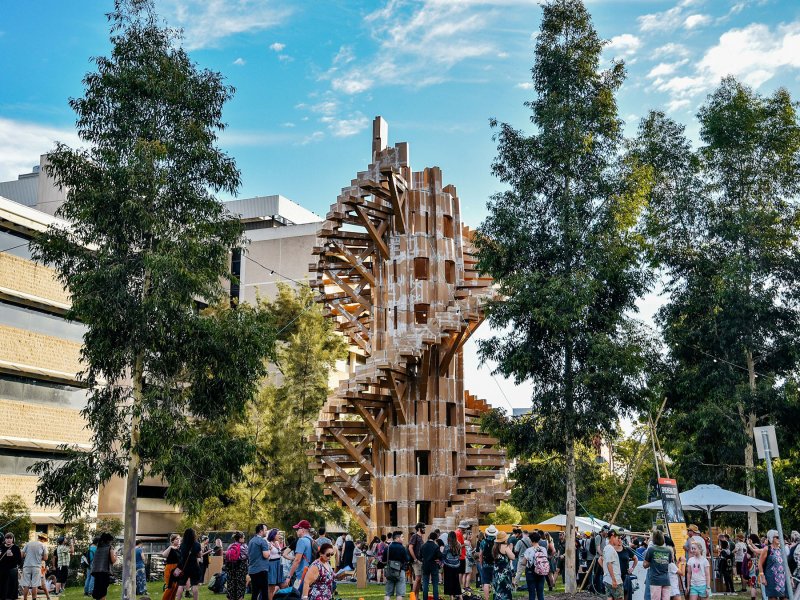 © Jack Fenby
Dates
Erlangen
Schlossplatz Erlangen
Erlangen
Schlossplatz Erlangen