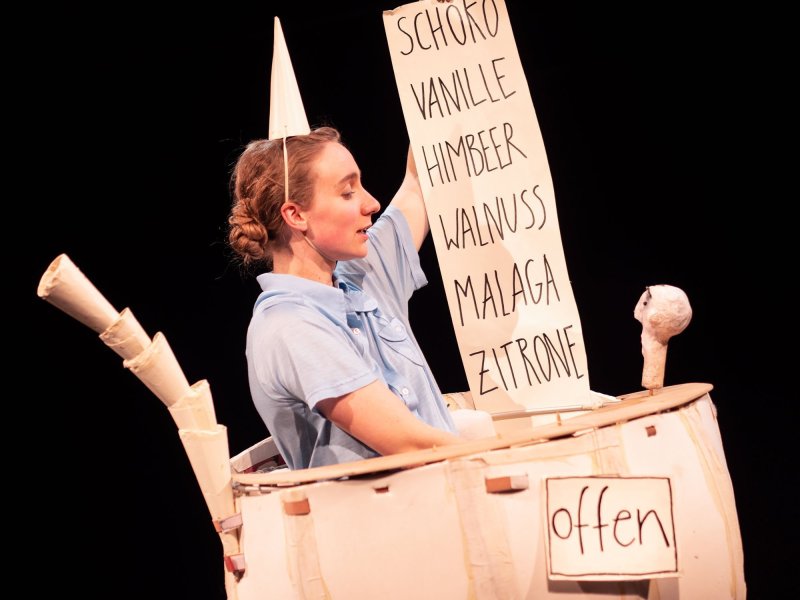 Adeline Rüss (DE)
Sonst Schoko
Vendor's tray theatre about a troublesome ice cream purchase
I know a man whom even the smallest decision can bring to despair. "Sonst Schoko" is a story about the impossibility of making a choice, about unwanted rebelliousness and the courage of one's own logic. A call to strangeness! Adeline Rüss is a wonderful observer. She collects seemingly insignificant moments and develops exciting stories from them that work just as well for children as for adults. In "Sonst Schoko" she doesn't need much more than a little cardboard, paper, and tape, and her imagination does the rest.

Malaga? Lemon? Vanilla? We stand at the ice cream counter and can't decide. And those behind us are already getting impatient. This situation became the starting point for Adeline Rüss' final project at the Stuttgart University of Music and Performing Arts. After her training as a potter, she studied Figurentheater there. With various ensemble productions as well as her own pieces, she has already been a guest at numerous national and international festivals.
Fri 19 May
15:00-15:30
Erlangen / Stadtteilzentrum Die Villa
Äußere Brucker Straße 49
Puppet Theatre
Theatrical Performance
Performance, Design, Idea, Concept: Adeline Rüss
Artistic Supervision: Lutz Großmann
Advisor: Lara Epp
Mentor: Prof. Florian Feisel
Venue suitable for wheelchair useres. Wheelchair accessible toilets available.
No induction loop for hearing impaired audiences available.
Free admission
Registration via the booking calendar required.
Spontaneous admission only possible if space is available.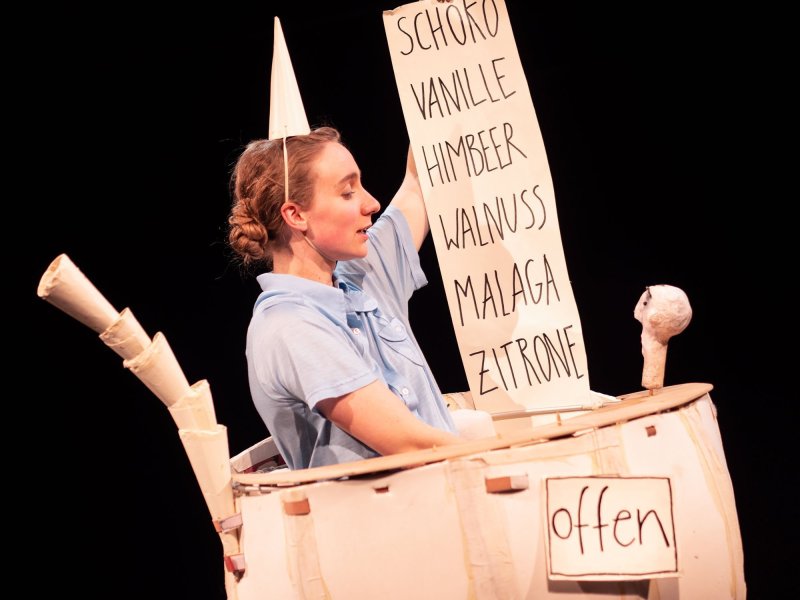 © Luka Jakel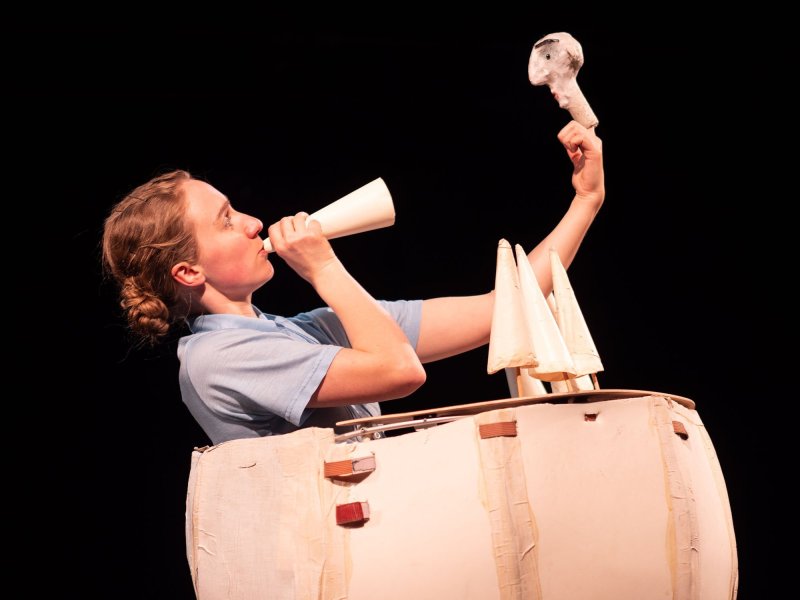 © Luka Jakel