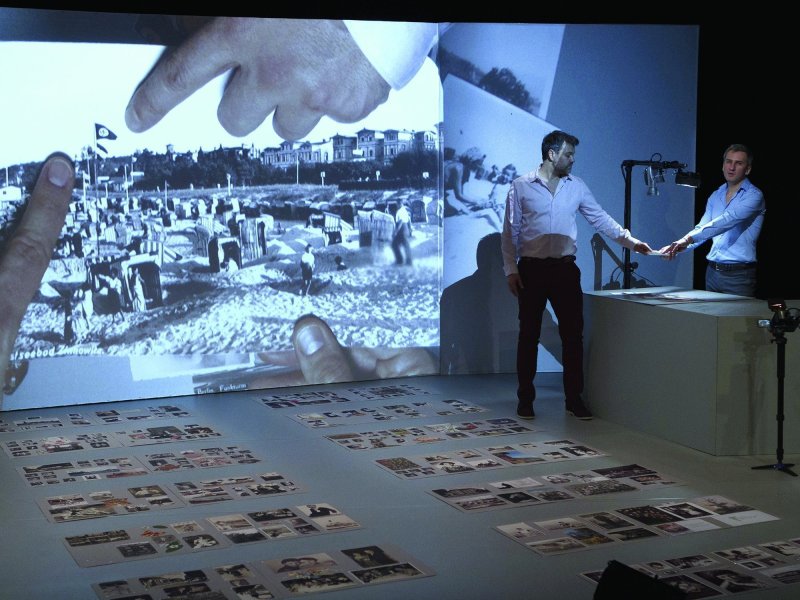 Cie La Bande Passante (FR)
Vies de Papier [Papierleben]
In September 2015, Benoît Faivre and Tommy Laszlo find a photo album at a flea market in Brussels: lovingly designed, it records the life of a young woman from her birth in 1933 to her wedding. But when they take a closer look, they also discover dark pages: Photos of swastika flags, the father as an officer in the Luftwaffe who mysteriously disappeared in 1945, the family's emigration to Belgium after the end of the war. Deeply touched, they buy the album and notice parallels with their own family history: Benoît's maternal family comes from Berlin, Tommy's paternal ancestors from Budapest. They begin to investigate the story and embark on a quest that takes them across Germany. How can such an album end up on a flea market and who is the young woman? Is she possibly still alive? What remains of our individual and collective past?

Cie La Bande Passante is concerned with the exploration of objects as witnesses to human history. They refer to objects as sponges, as real carriers of history. In 2014, Benoît Faivre and Tommy Laszlo began working on the project "Vies de Papier" (Paper Worlds), in which they trace the significance of books and paper in this context.
Fri 19 May
20:00-21:20
Erlangen / Redoutensaal
Theaterplatz 1
Documentary Theatre
New Media
Concept, Script, Artistic Direction: Benoît Faivre, Tommy Laszlo, Kathleen Fortin
Performance: Benoît Faivre, Tommy Laszlo
Assistant Director: Kathleen Fortin
Video: Pauline Jardel
Scenography: David Gallaire
Co-Produced by MarionNEttes – festival international (Neuchâtel, Schweiz), Centre Culturel André Malraux (Scène Nationale de Vandoeuvre), Le Carreau (Scène Nationale de Forbach), Théâtre Gérard Philipe (Scène Conventionnée de Frouard), La Méridienne (Scène Conventionnée de Lunéville), Mil Tamm (Pays de Pontivy), le CRÉAM (Dives sur Mer), Moselle Arts Vivants, La ville de Bruxelles, La Ville de Metz, Metz Métropole, Unidram (Potsdam) / Supported by Grand Est, DRAC Grand Est, Aide à la résidence DRAC/ACA, CNC (Dicréam) and ARTCENA/CNT (Dramaturgies Plurielles), Quintessences 2016/Quintest
Elevator (100 x 140 cm, clear door width: 78 cm) and seats for wheelchair users are available – please contact the theatre box office directly for booking or email service@theater-erlangen.de. Wheelchair accessible toilet (Euro key) on the ground floor.
A temporary induction system will be installed for the duration of the festival. Audiences can use the induction system either via headphones or their own hearing aids. A limited number of FM receivers with neck-held induction loops can be borrowed for a deposit at the respective day and evening box offices – if possible, please bring your own headphones if your hearing aid is not designed for inductive hearing.
in French with German surtitles
| Preisart | Betrag |
| --- | --- |
| Box office: | 18,00 Euro |
| Box office reduced: | 12,00 Euro |
Service fees apply for advance booking.
Concession applies for school children and university students, apprentices/trainees, people serving federal community or military service, volunteers fulfilling a social/ecological/cultural year (up to the age of 30), beneficiaries of social security and ALG II, as well as asylum seekers, holders of the Erlangen Pass as well as handicapped people (from 50% degree of disability). Admission free for companions of handicapped people (identity document with B-remark). Only one type of concession can be claimed at a time and will be granted upon presentation of the appropriate proof. Please provide verification at the door.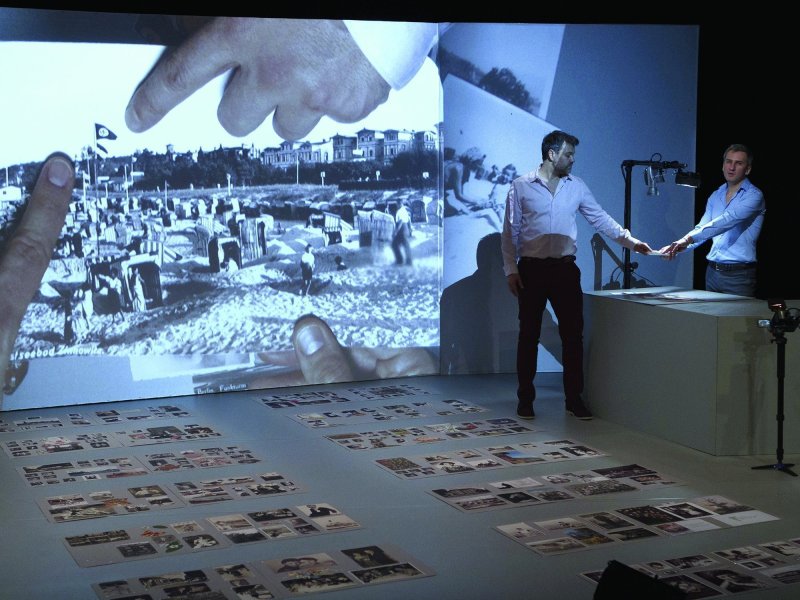 © Thomas Faverjon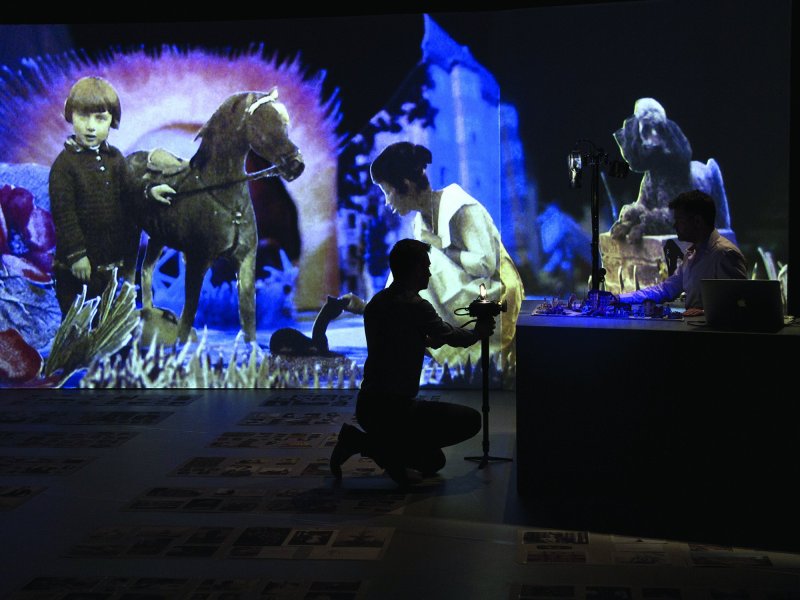 © Thomas Faverjon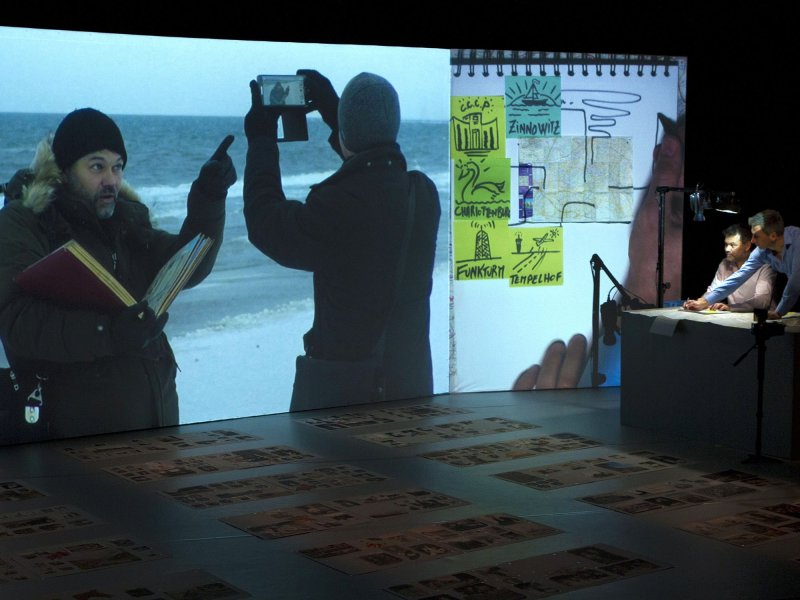 © Thomas Faverjon