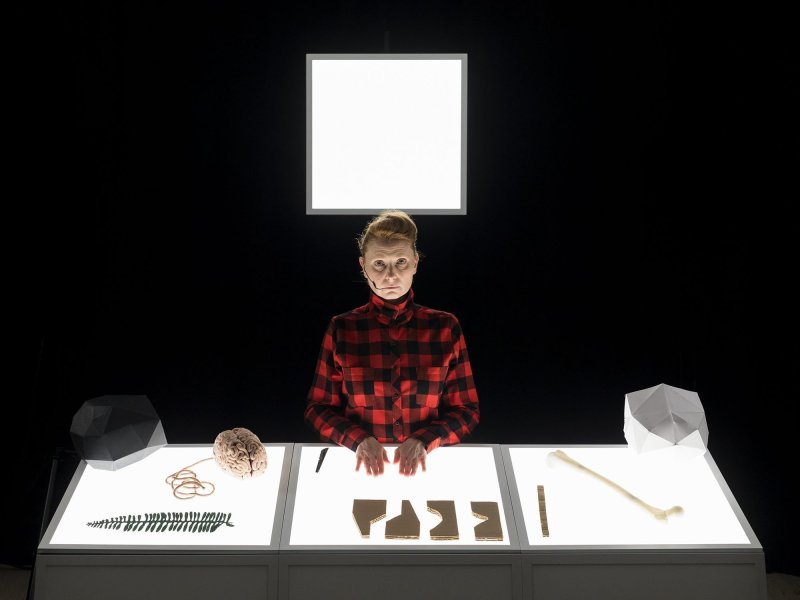 Collectif Aïe Aïe Aïe (FR)
Ersatz
What will the human body look like in the coming eras? Will it be upgraded with technology? Will our descendants enhance their intellectual, physical or psychological abilities with electronic aids, thus becoming superhumans? Will cyborgs, robots and humans live side by side in future societies? Will they meet in a real world or a virtual one? Will technology outlive nature?

In French object magician Julien Mellano's enjoyable yet disturbing production, performer Sarah Reyjasse takes on the role of a brain researcher ready for any experiment, exploring virtual reality through do-it-yourself objects that have been misappropriated. A journey through a fascinating yet unsettling world where the future is already present.

"In preparing for 'Ersatz,' I delved deeply into red-hot issues of transhumanist ideology, cybernetics, artificial intelligence, and other technological specifics. Torn between the fascinating and frightening adventures that the future holds and the poignant awareness of the original, the fundamental of what has gone before." (Julien Mellano)
Sat 13 May
18:00-18:50
Fürth / Kulturforum Fürth, Große Halle
Würzburger Straße 2
Direction, Stage: Julien Mellano
Performance: Sarah Reyjasse
Artistic Counselling: Etienne Manceau
Light: Sébastien Thomas
Sound: Gildas Gaboriau
Musik: Olivier Mellano
Photos: Laurent Guizard, Julien Mellano
Coproduced by Festival 11, Biennale de la Marionnette et des Formes Manipulées, Scène Nationale Sud Aquitain / Supported by French Ministry of Culture – DRAC de Bretagne, Regional Council of Bretagne, City Council of Rennes
Venue suitable for wheelchair users. Barrier-free access to the foyer and the main venue 'Große Halle' is possible via a ramp. Seats for wheelchair users are available – please notify the organisers in advance by calling 0911 / 973 84-0 or emailing info@kulturforum-fuerth.de. Wheelchair-accessible toilet available on the ground floor.
No induction loop for hearing impaired audiences available.
without spoken language
| Preisart | Betrag |
| --- | --- |
| Advance booking: | 18,00 Euro |
| Advance booking reduced: | 14,40 Euro |
| Box office: | 20,00 Euro |
| Box office reduced: | 10,00 Euro |
Service fees apply for advance booking.
Concession applies for school children and university students, apprentices/trainees, people serving federal community or military service, volunteers fulfilling a social/ecological/cultural year (up to the age of 30), beneficiaries of social security, as well as asylum seekers and holders of the Fürth Pass. 75% concession for handicapped people (identity document with B-remark) and their companions. Only one type of concession can be claimed at a time and will be granted upon presentation of the appropriate proof. Please provide verification at the door.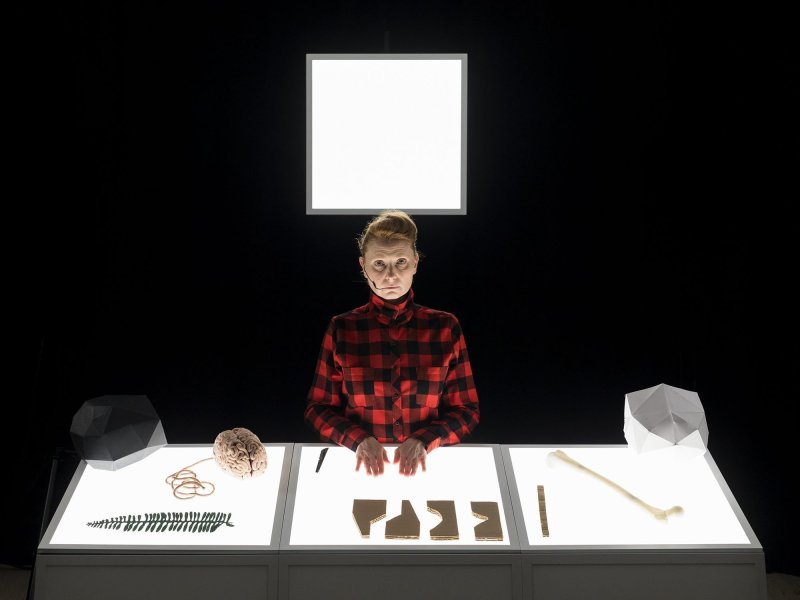 © Laurent Guizard
Dates
Fürth
Kulturforum Fürth, Große Halle