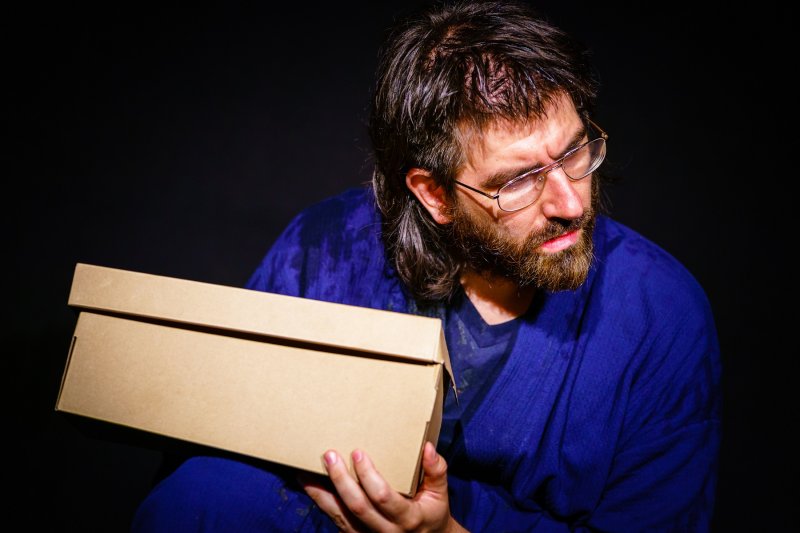 Ariel Doron (IL/DE)
Boxed
What is this?
Is that me?
Is that you?
Is this real?
Or just a joke?
Let's open the box!
Please close it.
I'm scared.

A strange guy with a beard and long hair is sitting there in a bathrobe. With a shoebox in his hand. A lonely oddball trying to get in touch with himself and the world. In his solo piece, Ariel Doron takes another step towards minimalism. Without any words, music or lighting effects, he tells a funny, touching and at the same time eerie story. With a box as the only prop. Nothing else needed to fascinate the audience and draw them into his world.
Tue 16 May
Additional
date
21:30-21:55
Erlangen / Base Camp
Hauptstr. 55
Concept, Performance: Ariel Doron
Dramaturgue: Tobias Tönjes
Artistic Advisors: Shahar Marom, Florian Feisel, Roni Nelken Mosenson
Co-Production: figuren.theater.festival Erlangen, Hanut 31 Theatre Gallery / Tel Aviv, FITZ! Figurentheater-Zentrum, Stuttgart
Venue suitable for wheelchair users. No wheelchair accessible toilets available.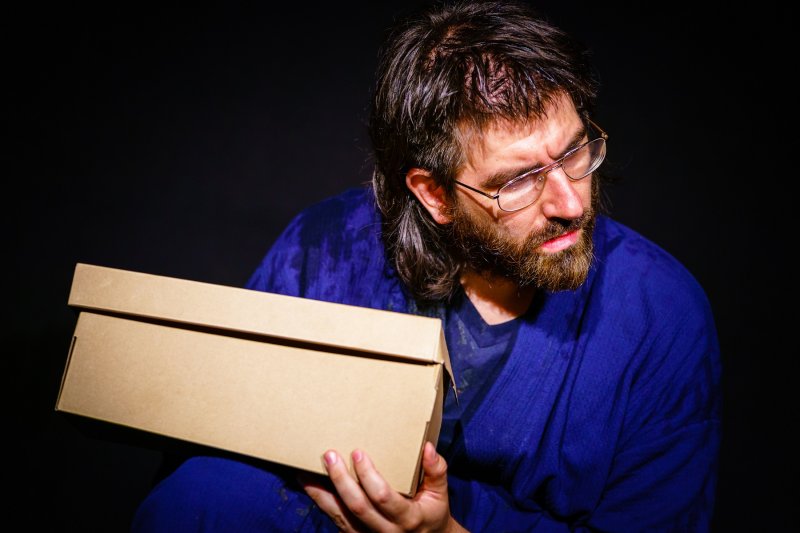 André Wirsing