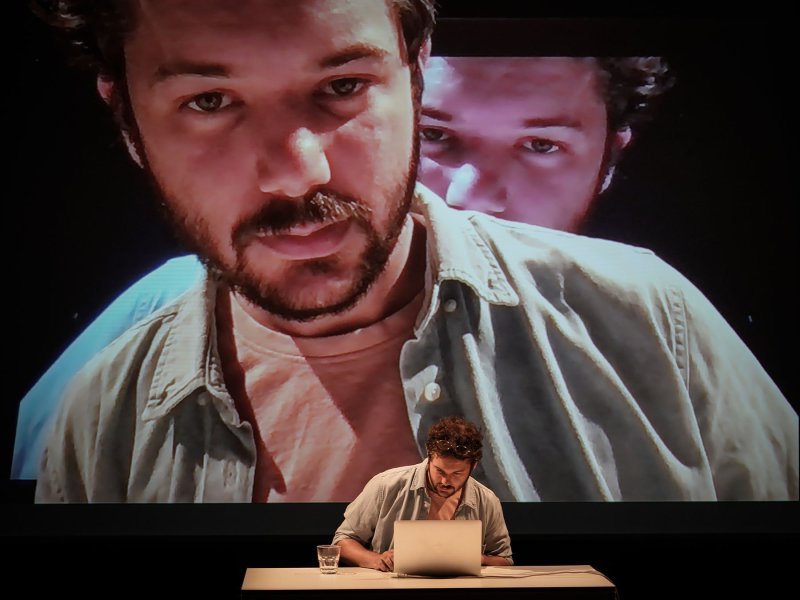 Ari Teperberg (IL/NL)
Untitled Document
A mute monologue
I write on a blank document.
You read.
If you listen closely you can hear me talk, though you don't hear my voice.
The soft rhythm of my typing keeps us connected.
Letter follows letter as my fingers dance on the keyboard, tracing a maze of thoughts, lost voices, memories and distant views.

A solo performance in a Google Doc document, amusedly and poignantly shifting through the web of relations between voice, identity, technology, memory and loss.

Ari Teperberg is a graduate of the renowned School of Visual Theatre in Jerusalem. He works as a theatre maker, opera director and performer. Together with Inbal Yomtovian, he founded the Golden Delicious Ensemble, which delighted Erlangen audiences in 2015 with their living room performances "Jonathan + The Blue Table".
Sat 13 May
21:30-22:40
Erlangen / Theater in der Garage
Theaterstr. 3
Concept, Creation, Performance: Ari Teperberg
Lighting design and scenography: Omer Sheizaf
Sound design: Lior Pinsky
Costume design: Dor Frank
Assistant director: Yael Sady
Producer: Dana Galanti
Artistic consultation: Moran Aviv Dvir, Tamar Kisch
International relations: as is presenting arts
Created for the Israel Festival 2022, artistically directed by Itay Mautner and Michal Vaknin. Supported by the Israel Ministry of Culture and Sport, the Pais Culture Committee and Eve – Independent Theatre and Performance Art Creators Organization.
Theatre accessible at ground level. Seats for wheelchair users are available – please contact the theatre box office directly or email service@theater-erlangen.de to book tickets. Wheelchair-accessible toilet (Eurokey) in the immediate vicinity (Passage Markgrafentheater).
A temporary induction system will be installed for the duration of the festival. Audiences can use the induction system either via headphones or their own hearing aids. A limited number of FM receivers with neck-held induction loops can be borrowed for a deposit at the respective day and evening box offices. We kindly ask you to bring your own headphones.
in English
| Preisart | Betrag |
| --- | --- |
| Box office: | 16,00 Euro |
| Box office reduced: | 10,00 Euro |
Service fees apply for advance booking.
Concession applies for school children and university students, apprentices/trainees, people serving federal community or military service, volunteers fulfilling a social/ecological/cultural year (up to the age of 30), beneficiaries of social security and ALG II, as well as asylum seekers, holders of the Erlangen Pass as well as handicapped people (from 50% degree of disability). Admission free for companions of handicapped people (identity document with B-remark). Only one type of concession can be claimed at a time and will be granted upon presentation of the appropriate proof. Please provide verification at the door.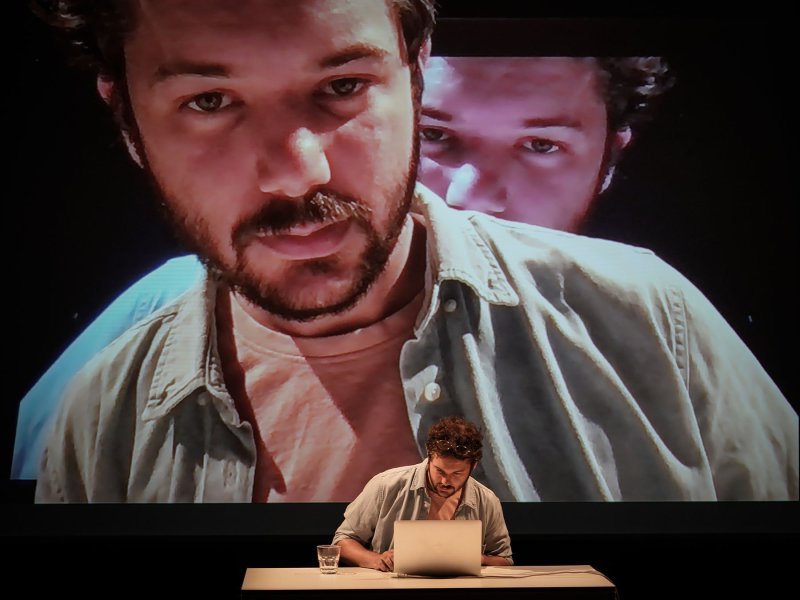 © Efrat Mazor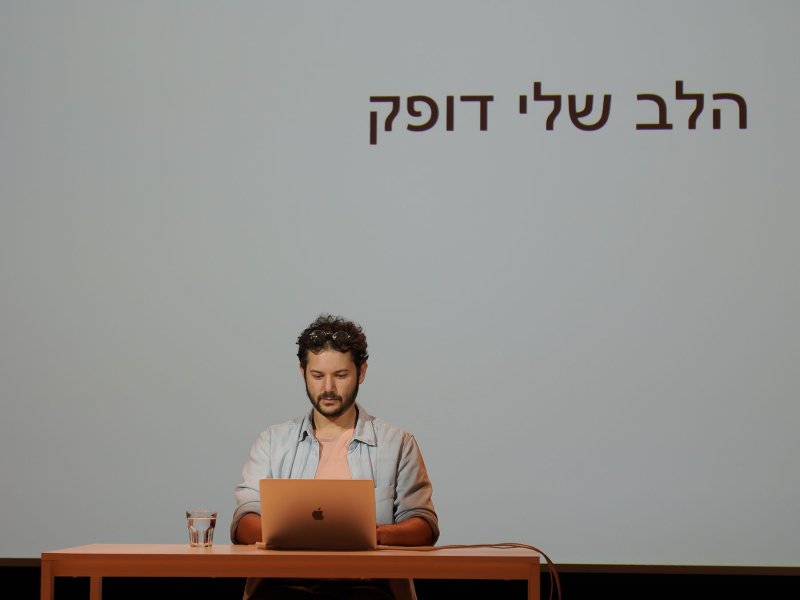 © Efrat Mazor
More dates
Erlangen
Theater in der Garage