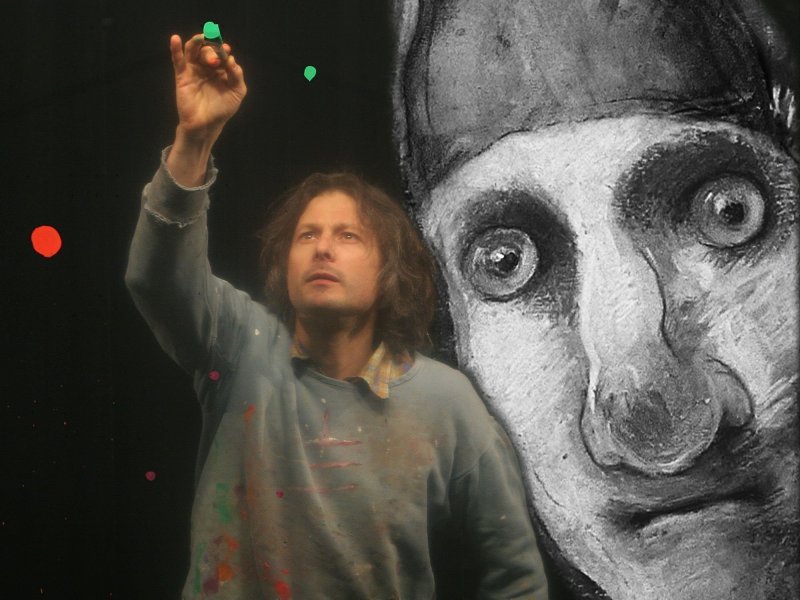 Hin und weg
Puppen und Maltheater von Joachim Torbahn
The exhibition is dedicated to the diverse stage work of Joachim Torbahn, the Nürnberg-born multi-artist who died much too early in 2021. Over the years, the theatre maker was invited to numerous festivals in Germany and abroad with his productions, both solo and together with his creative collaborator Tristan Vogt and their company Thalias Kompagnons. For many years he was part of the international figuren.theater.festival as director, stage designer and builder of various puppets, which were congenially animated by Tristan Vogt. In the past years also as a performer, especially with his drawing theatre productions – it was quite impossible to imagine the festival without him.

Without claiming to be exhaustive, the exhibition is an invitation to immerse oneself in the creative universe of Joachim Torbahn, the Magister Artium, creator of hand and table figures, stage designer, director, puppeteer, inventor of the drawing theatre, Thalias Kompagnon for many years, the humorous free spirit and cultural prize winner of the city of Nürnberg. If life is a perpetual movement, stagnation is death. Thus the symbiosis of visual art and puppet theatre invented by Joachim Torbahn was alive in the best sense of the word, a perpetual becoming and passing away. The puppets he built, exhibited in the exhibition, unanimously closer to death than to life, nevertheless show themselves charming and independent as pictorial marks. An encounter with the work of Joachim Torbahn and an encouragement to look curiously into this world. In addition to the exhibition, there are videos of performances and workshops given by companions.
Thu 18 May
11:00-18:00
Nürnberg / Künstlerhaus
Königstr. 93
Concept: Kathrin Blüchert, Kerstin Schmidt / Realisation in cooperation with Thalias Kompagnons, Markus Adlhoch and the exhibition team of Künstlerhaus im KunstKulturQuartier Nürnberg
Barrier-free access to the Künstlerhaus, with direct access to an elevator that takes you to all upper floors, can be found at the main entrance on Königstraße. Wheelchair-accessible toilets are available on the ground floor and 1st floor.
No induction loop for hearing impaired audiences available.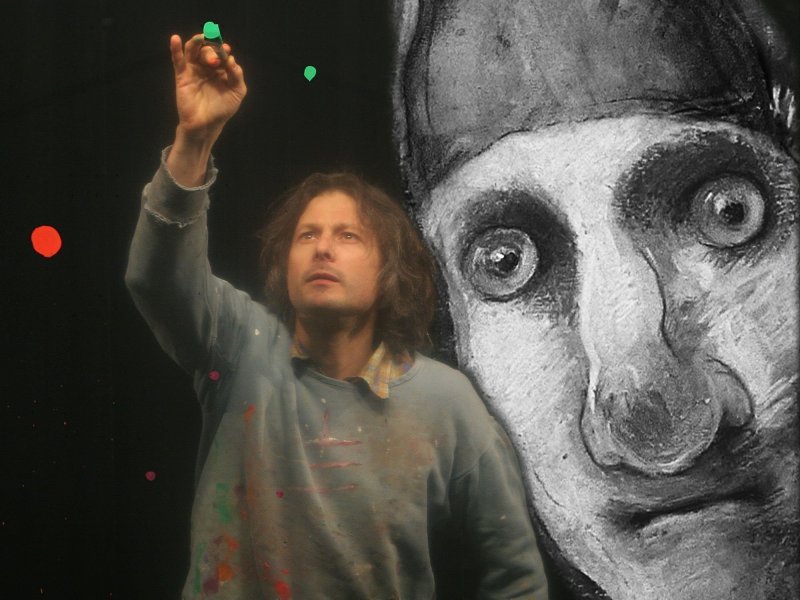 © Jutta Missbach