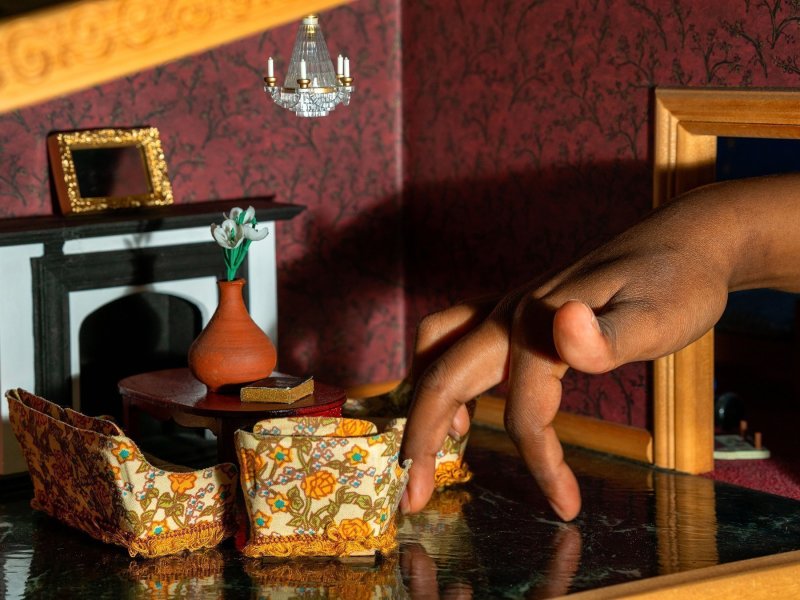 Francesca Hummler
Unsere Puppenstube
#GlobalePerspektiven

Francesca Hummler has been photographing her younger sister Masantu for over 10 years. At one point, she expresses her disappointment that there are no photos of her as a baby. Masantu is from Ethiopia and was adopted by the German-American family. This is how the photo series "Unsere Puppenstube" (Our Dollhouse) was created, which has since won the Vonovia-Award for Photography and been shown at the Sprengel Museum in Hanover, among other places.

Hummler's great-great-grandfather had built the dollhouse that gives the title in Germany, grandfather and father completed it, and in 1994 it had emigrated with Hummler's parents from Germany to the USA. In the photos, Masantu interacts with the family heirloom and its interior. One shot shows the Black girl peering into the house from outside through a window. In another image, her arm sticks out from piled dollhouse furniture, a tiny U.S. flag in her fingers. Taking photographs helps Hummler's sister build her confidence and find her identity as a girl from Ethiopia in a German-American family. But the series also addresses the negative and racist reactions Hummler's parents experienced in response to the adoption, and it addresses the younger sister's need to remember what little knowledge she has about her biological family in Ethiopia.

"My intention was to include my sister firmly in our family history," Francesca Hummler explains. For the photo artist, the images tell a private story, beginning with her adopted sister's arrival in the family. A photo with a bleeding ear refers to the little girl's health problems and the language barriers that existed between the adopted child and the family at the beginning. One of the last images in the series shows the sister lying on the beach with the dollhouse. For the photographer, the photo symbolizes that Masantu is a full member of the family.

There will be an artist talk with Francesca Hummler in the exhibition on Sunday, May 14, at 3 p.m.
Tue 16 May
14:00-20:00
Erlangen / Galerie Ex-Pfeiffer
Hauptstraße 52
The venue is not suitable for wheelchair users. Parts of the exhibition are accessible at ground level, but to get to the second half of the exhibition space you will have to climb a few steps.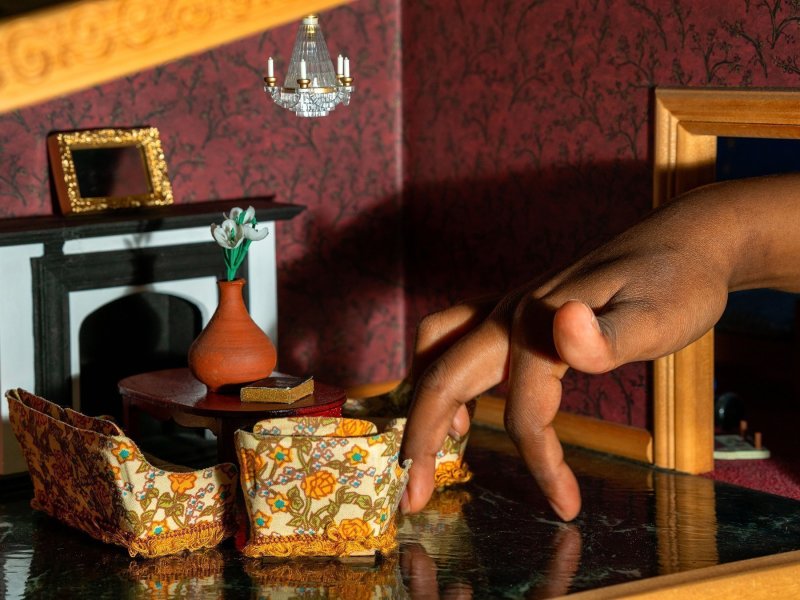 © Francesca Hummler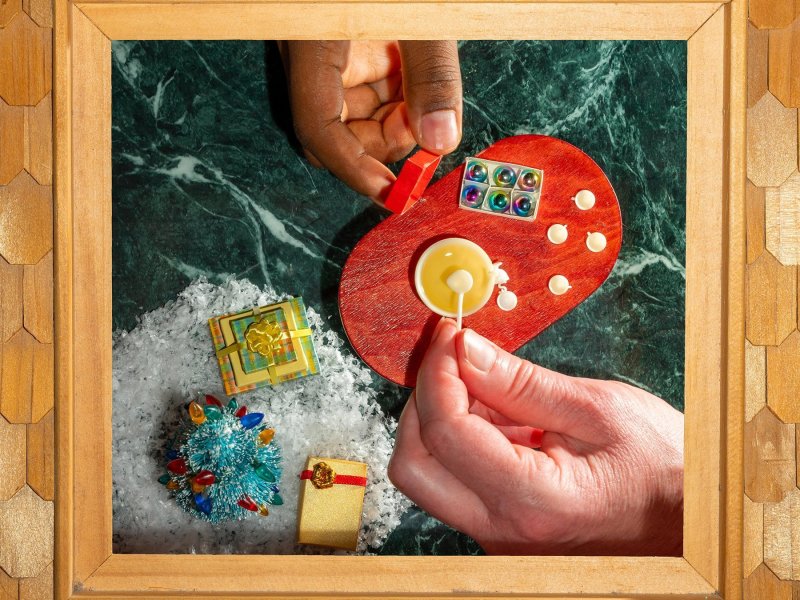 © Francesca Hummler
More dates
Erlangen
Galerie Ex-Pfeiffer
Erlangen
Galerie Ex-Pfeiffer
Erlangen
Galerie Ex-Pfeiffer
Erlangen
Galerie Ex-Pfeiffer
Erlangen
Galerie Ex-Pfeiffer
Erlangen
Galerie Ex-Pfeiffer
Erlangen
Galerie Ex-Pfeiffer
Erlangen
Galerie Ex-Pfeiffer
Erlangen
Galerie Ex-Pfeiffer