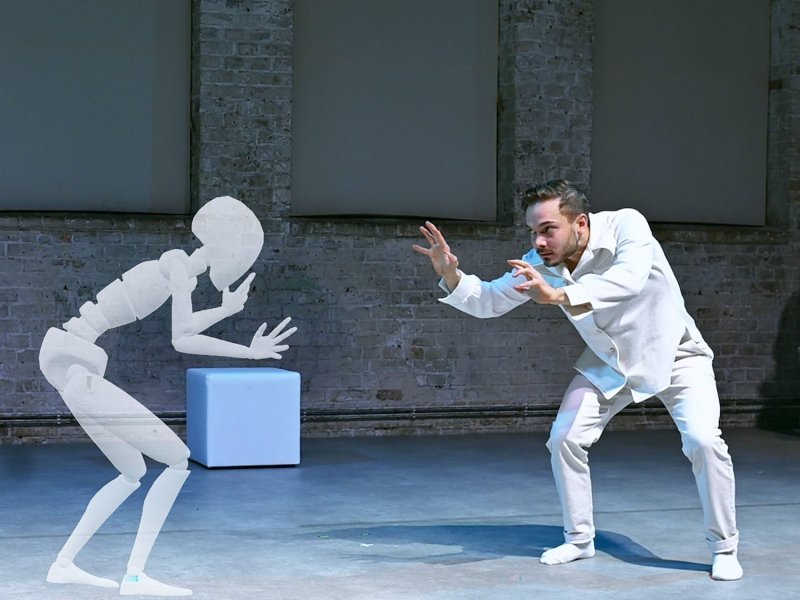 Gespräch
Augmented Reality – Erfahrungen des Zuschauens
How was the interaction between real bodies and digital images perceived? What possibilities does augmented reality offer for experiencing the performance? How did other participants experience the performance? The format by Annika Fischer invites an exchange among the audience after the performance of "You have to render your life!" by Nico and the Navigators.
Thu 18 May
21:30-22:00
Erlangen / E-Werk Kulturzentrum, Saal
Fuchsenwiese 1
In cooperation with the Institut für Theater- und Medienwissenschaft der FAU Erlangen-Nürnberg
Hall accessible at ground level. Seats for wheelchair users are available – please notify the organiser at barrierefrei@figurentheaterfestival.de in advance. Wheelchair accessible toilet (Euro key) on the ground floor, keys are available from staff.
No induction loop for hearing impaired audiences available.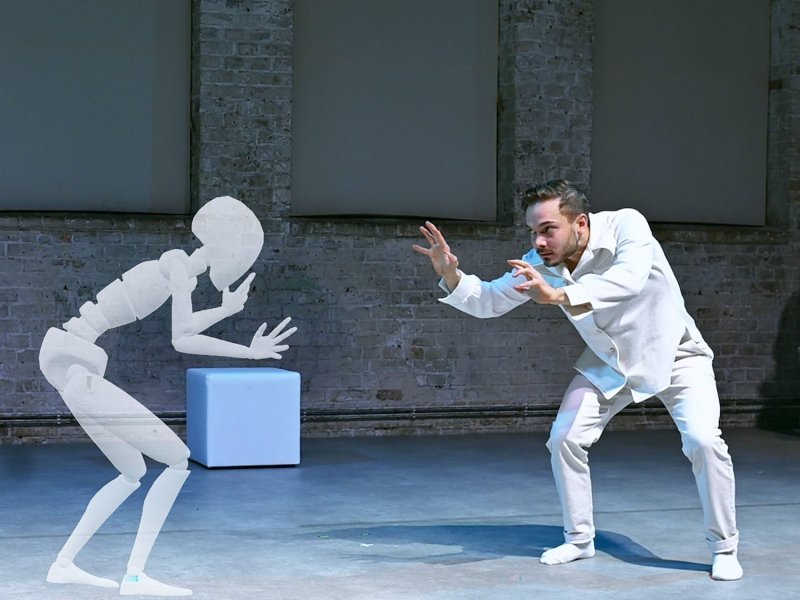 More dates
Erlangen
E-Werk Kulturzentrum, Saal
Erlangen
E-Werk Kulturzentrum, Saal