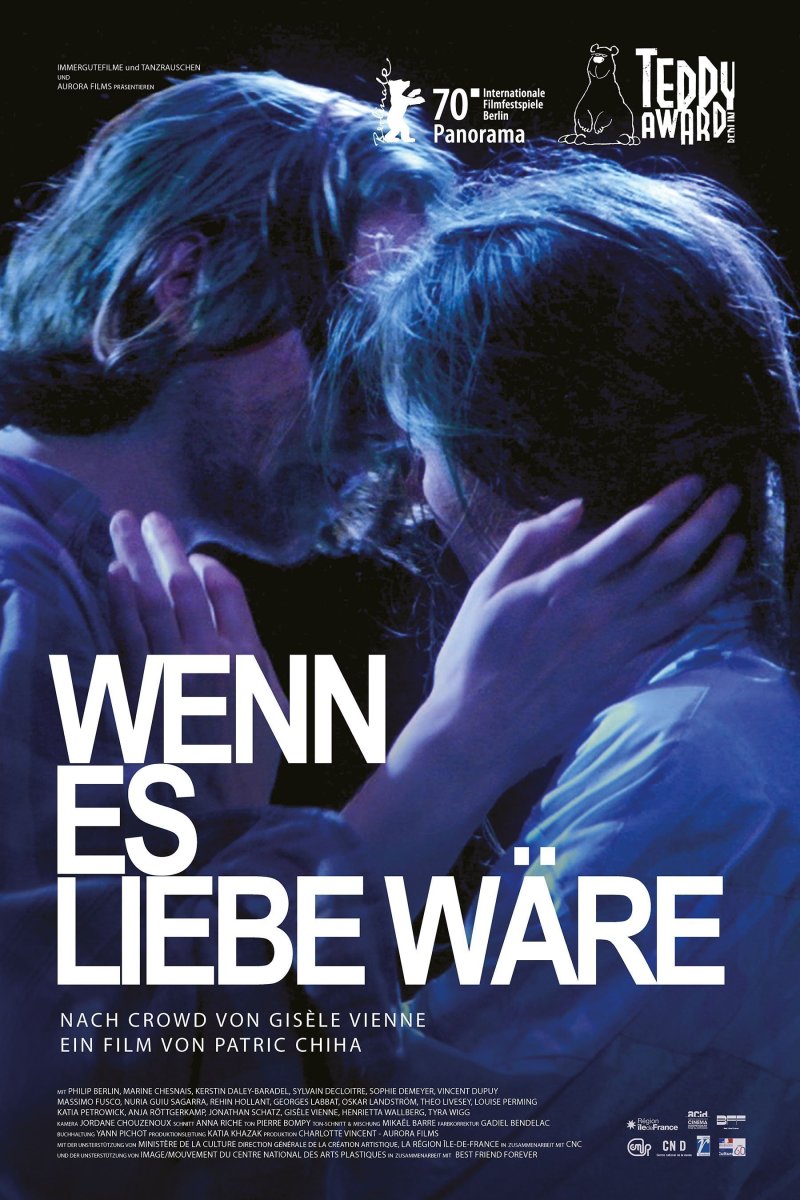 Wenn es Liebe wäre
Dokumentarfilm FR 2020
The film about Gisèle Vienne's dance piece "Crowd" is a techno party gone rave, awash with repetitive movements, physical and emotional encounters between fifteen bodies charged with sexual energy. The camera keeps us plunged into the heart of the choreography, repeatedly zooming out to allow for an insight into the rehearsal process. Through staged one-on-one conversations between the performers, we learn about the background story of their characters. In this way, the characters in the choreography become the characters of the film: there is a trans* boy, a "Nazi" boy that desires a gay boy, a girl attracted to troubled people, and a woman who exudes raw sexuality.

Reality and fiction begin to blend. Loud electronic music accompanies the ecstatic bodies moving in slow motion. The cinema becomes a rave and an extension of the stage, and a dance documentary turns into an exhilarating neon-lit fresco of a young, international troupe. Continuing his exploration of alienation, hyper-sensuality, emotional violence, human tenderness, and performance of (queer) sexuality, Patric Chiha has created a transformative film with a distinctive style, dripping with visual and emotional intensity.
Fri 19 May
22:30-23:50
Erlangen / Lamm-Lichtspiele
Hauptstraße 86
Director, Screenplay: Patric Chiha
Starring: Philip Berlin, Marine Chesnais, Kerstin Daley-Baradel, Sylvain Decloitre, Sophie Demeyer, Vincent Dupuy, Massimo Fusco, Nuria Guiu Sagarra, Rehin Hollant, Georges Labbat, Oskar Landström, Theo Livesey, Louise Perming, Katia Petrowick, Anja Röttgerkamp, Jonathan Schatz, Gisèle Vienne, Henrietta Wallberg, Tyra Wigg
Cinematography:Jordane Chouzenoux
Editing: Anna Riche
Sound: Pierre Bompy
Sound Editing, Mixing: Mikaël Barre
Production: Charlotte Vincent – Aurora films
Cinemas accessible at ground level. Seats for wheelchair users are available – prior registration at info@lamm-lichtspiele.de is recommended. No wheelchair-accessible toilets available.
No induction loop for hearing impaired audiences available.
in English with German subtitles
| Preisart | Betrag |
| --- | --- |
| Box office: | 11,00 Euro |
| Box office reduced: | 9,00 Euro |
Concession applies for friends' of Lamm-Lichtspiele association, school children and university students, holders of the Erlangen Pass as well as handicapped people (from 50% degree of disability).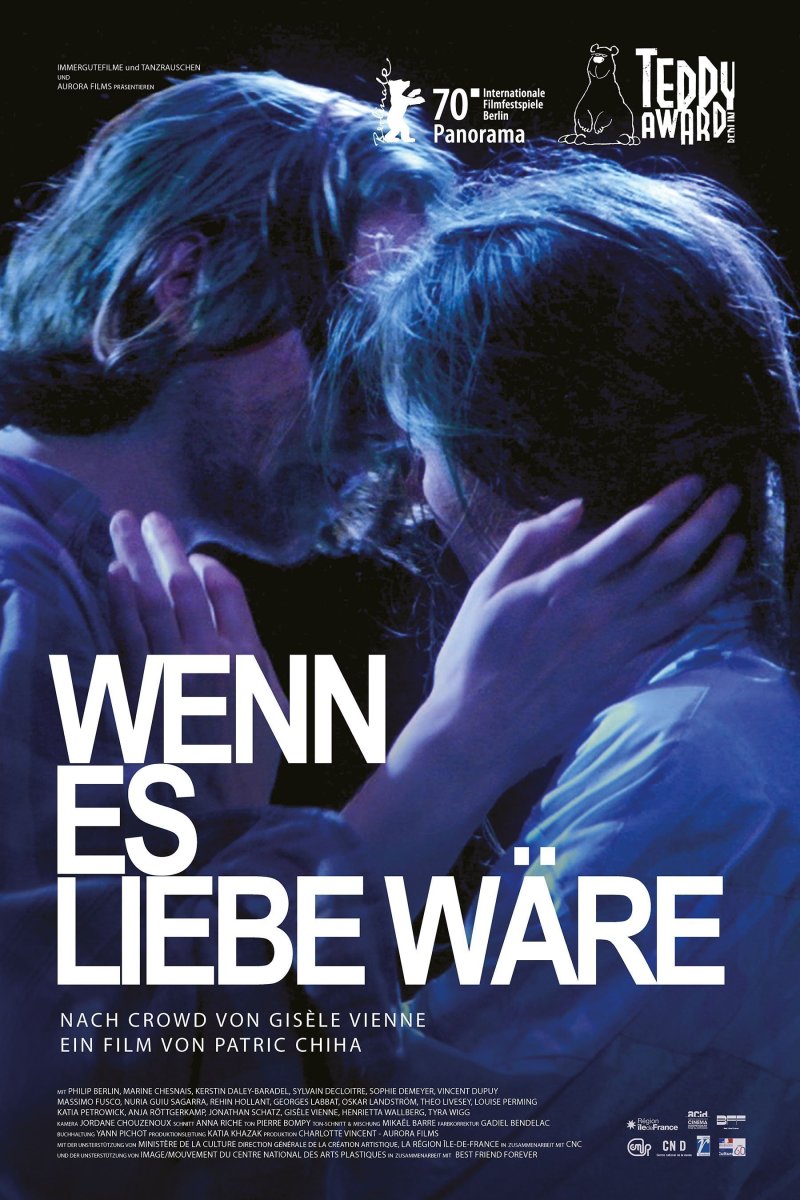 © BFF