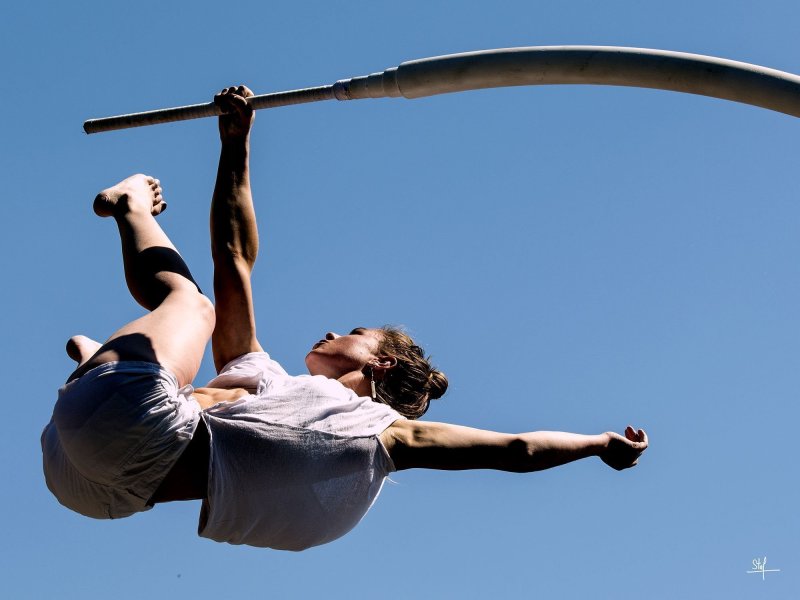 Chloé Moglia / Rhizome (FR)
Horizon
The French choreographer, acrobat and founder of the company "Rhizome", Chloé Moglia, has been presented several times in the programme of the international figuren.theater.festival in Erlangen. In 2019 she captivated the Erlangen audience with "La Spire" – an outdoor performance displaying weightlessness, precision and inner peace in the lofty heights of spiral steel constructions.

In her solo "Horizon", sharpening the perception for the standstill of time and the infinity of the moment are fundamental elements. Through the apparent lightness of her movements and an unyielding attentiveness, Chloé Moglia gently blends the boundaries of the opposites of energy and powerlessness, strength and weakness and past and future. In her efforts to create a transcendent and present space for imagination, pause, and questioning in a world threatening to fragment, she takes the motif of "suspension," a suspended state of minute particles, as the basis of her performance. In order to achieve the balance of being, she again ventures into the Erlangen skies with the help of a six-meter-high steel construction.
Sat 20 May
14:00-14:30
Erlangen / Hugenottenplatz
Hugenottenplatz
Choreography, Design, Artistry: Chloé Moglia
Construction: John Caroll, Paris Quartier d'Été
Co-Produced by Paris Quartier d'Été / Comissioned by Carole Fierz (Paris Quartier d'Été) / Rhizome is in partnership with the Ministry of Culture and Communication – Drac De Bretagne and is supported by the Region of Brittany and the Fondation BNP Paribas / Chloé Moglia is an artist associated with the Scène nationale de l'Essonne, Agora-Desnos, the Passerelle Scène nationale de Saint-Brieuc and is an artist of the Scènes du Golfe.
Venue suitable for wheelchair users.
without spoken language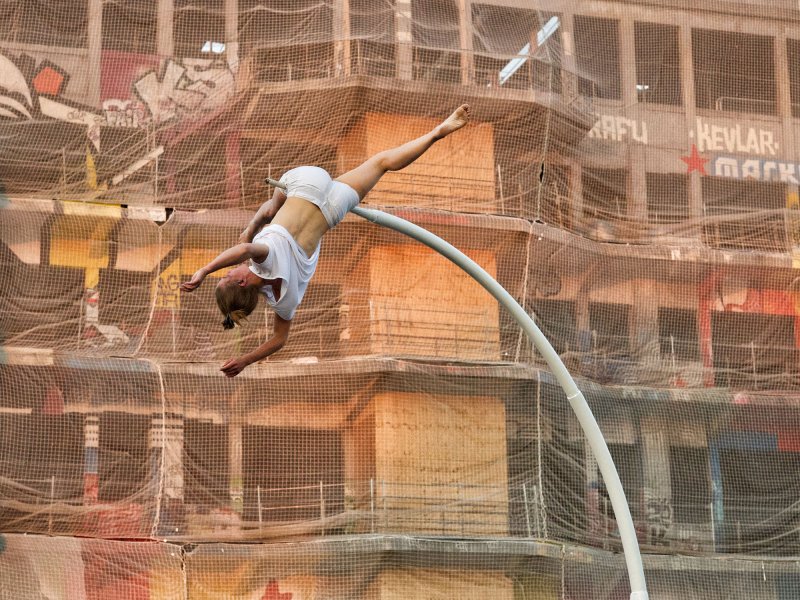 © Johann Walter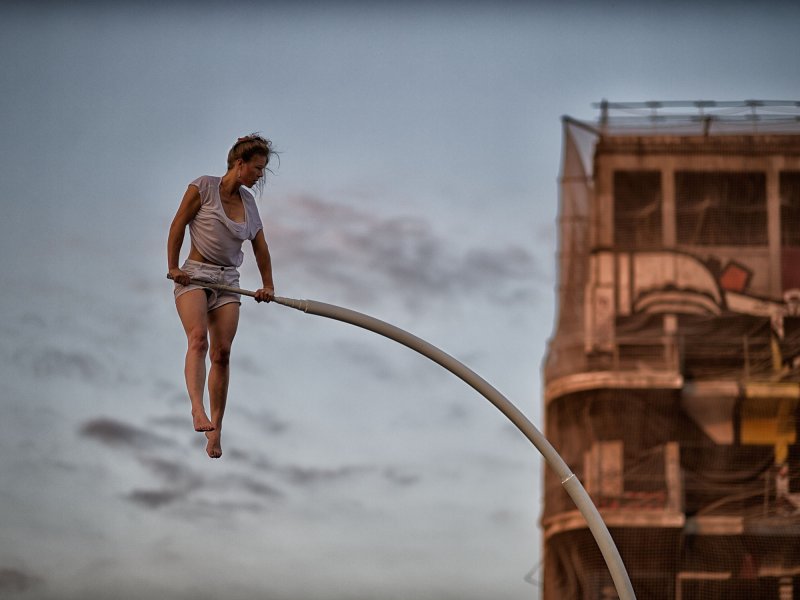 © Johann Walter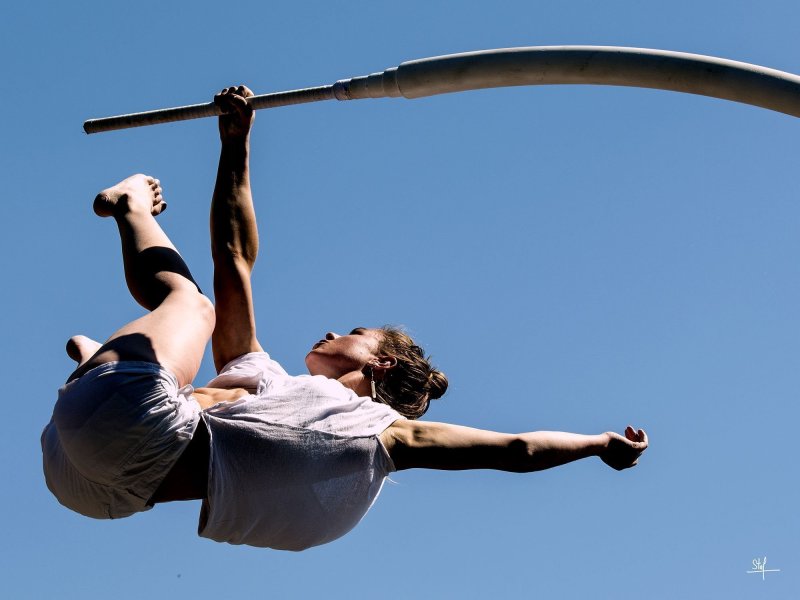 © Etienne Rue
More dates
Erlangen
Grünzug Röthelheimpark
Erlangen
Grundschule Mönauschule
Erlangen
Schlossgarten Erlangen