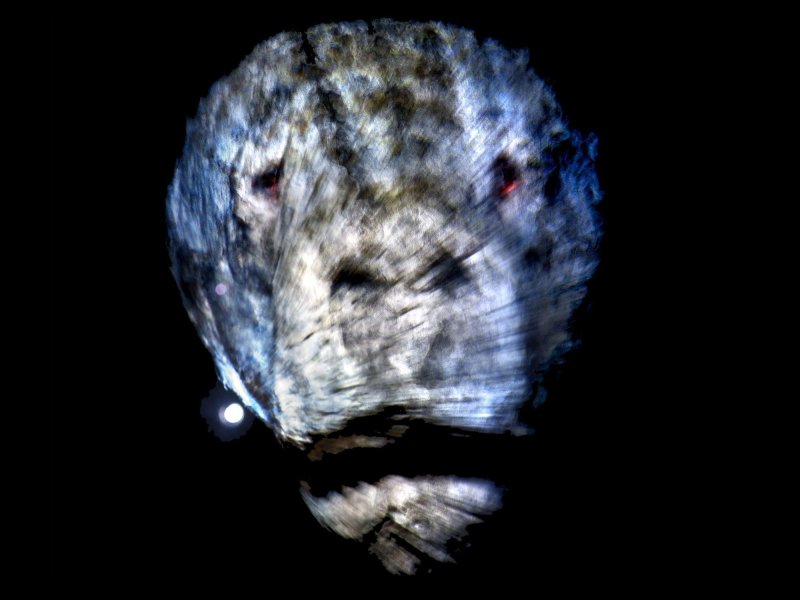 Böhler & Orendt (DE)
The Carrion Cheer, a Faunistic Tragedy
Steller's manatee, giant eel, bluebuck, Honshu wolf, Carolina parakeet, pig-footed coati, white-crested jumping spider, Jangtze dolphin, giant pinta tortoise … Nine walk-in tents form the stage set for a magical temporary place. In each of the tents, visitors encounter the spirit of an extinct animal species in the form of video projections on artificially created veils of mist. Disembodied revenants get in touch with people. Like the cave drawings at the beginning of human culture, schematic representations on the inner walls of the tents allude to the causes of extinction. Causes that are tragically similar and repetitive. The protagonists of the tragedy sing a song of forgiveness to the people. From time to time, the voices unite to form an imploring chorus …

Matthias Böhler and Christian Orendt studied painting at the Academy of Fine Arts Nürnberg, sculpture in Vienna and book art in Leipzig, respectively, and have been working together as an artist duo since 2008. Their works often have an installative character, some of them are room-filling works, with drawings, collages and performative elements. A wide variety of media and materials are used: computer technology and digital media meet model making, for example. Böhler & Orendt have participated in numerous national and international exhibitions and have been awarded major art prizes. Their works are represented in important private and public collections, among others in Berlin, Nürnberg, Schweinfurt, Göppingen, Copenhagen and Stockholm.
Sun 21 May
14:00-20:00
Erlangen / Ex-Siemens Glaspalast
Werner-von-Siemens-Str. 67
Artistic Conception, Realisation: Matthias Böhler, Christian Orendt
Soundscape: Ingmar Saal
Voices of the Animal Spirits: Sibrand Basa, Matthias Böhler, Pauline Bruckner, Rebekka Gruber, Ines Heisig, Laura Hüßner, Ingmar Saal, Susanne Stiegeler, Sebastian Zimlich
Digital Mastering: Bettina Büttner (Video), Rafael Strzodka (Sound)
Artistic Assistance: Jonas Johnke, Julius Jurkiewitsch, Thomas Rotscheroth, Andrew King, Shannon Donohue
Venue not suitable for wheelchair users.
No induction loop for hearing impaired audiences available.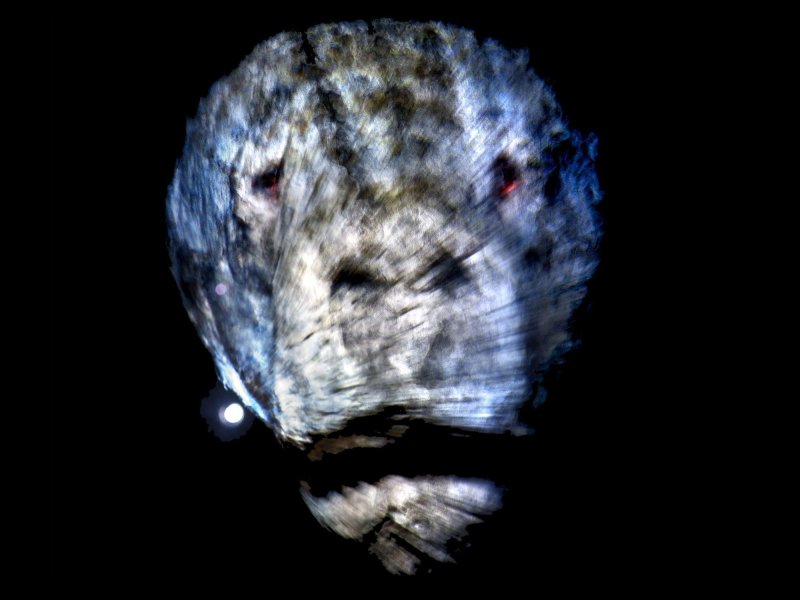 © Böhler & Orendt
More dates
Erlangen
Ex-Siemens Glaspalast
Erlangen
Ex-Siemens Glaspalast
Erlangen
Ex-Siemens Glaspalast
Erlangen
Ex-Siemens Glaspalast
Erlangen
Ex-Siemens Glaspalast
Erlangen
Ex-Siemens Glaspalast
Erlangen
Ex-Siemens Glaspalast
Erlangen
Ex-Siemens Glaspalast
Erlangen
Ex-Siemens Glaspalast