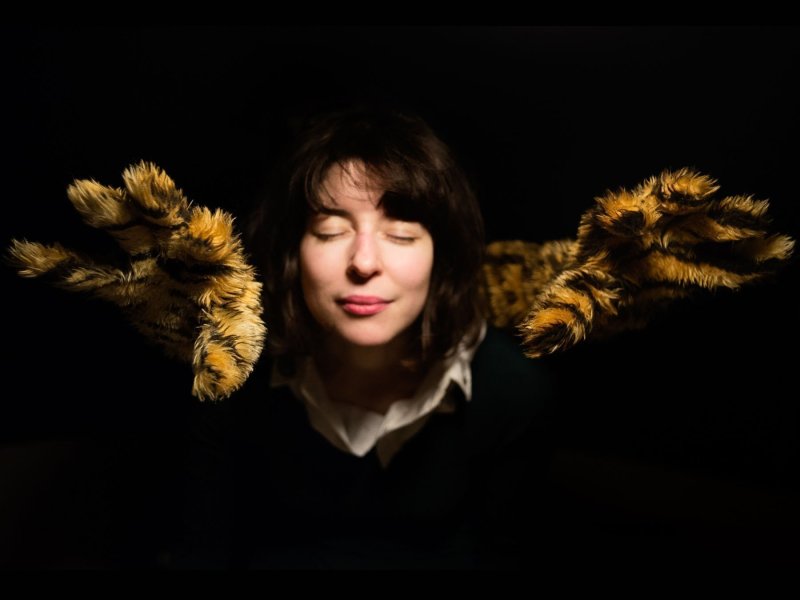 Audrey Dero (BE)
Down Tiger Down [Hau ab, Tiger]
Today is Audrey's birthday. For this special occasion, she wants to bake a carrot cake, following the recipe of her cuddly toy Félix Flamingo. She invites the audience to prepare and eat the cake with her – but Tiger has also just invited himself to the party. He stops her from baking and eating and takes everything away from her. Audrey wants Tiger to go away – for her fears to disappear, for everything to be okay and for her to enjoy her birthday. She doesn't want to be afraid to grow up.

"Down Tiger Down" is a surreal and funny performance about how to tame your fears and manage to accept yourself as you are. Because every strange and dangerous tiger is sometimes just a cute cat … In her intimate shows, Belgian artist Audrey Dero tells visual stories with objects and different materials. The audience sits very close to the action around a large table and follows the charming play of Audrey and Tiger. Who is actually who here? And how many are hiding under the table?
Fri 19 May
14:30-18:05
Erlangen / Abenteuerspielplatz Brucker Lache
Zeißstraße 4
Concept: Audrey Dero
Performance: Audrey Dero, Oriane Varak
Artistic collaboration: Johan De Smet, France Everard
Stage assistance, objects: France Everard, Aude Van Schaftingen
Costumes: Leentje Kerremans
Light, Automation: Denis Gysen
Sound: Guillaume Le Boisselier
Stage design: Bernard Senny
Produced by Pudding asbl / Co-produced by Rotondes-Luxembourg and Wallonia-Brussels Federation / Supported by Kopergietery, CC d'Engis, CC de Kroon, Magic Mountain theatre, the Bamp, CC Braine-Le-Comte, la Roseraie
Please note: The performance takes place in a small tent. Seats for wheelchair users are available in a limited number – notifying the organisers in advance by calling barrierefrei@figurentheaterfestival.de is required. Wheelchair accessible toilet available.
No induction loop for hearing impaired audiences available.
without spoken language
Free admission
Registration via the booking calendar required. Spontaneous admission only possible if space is available.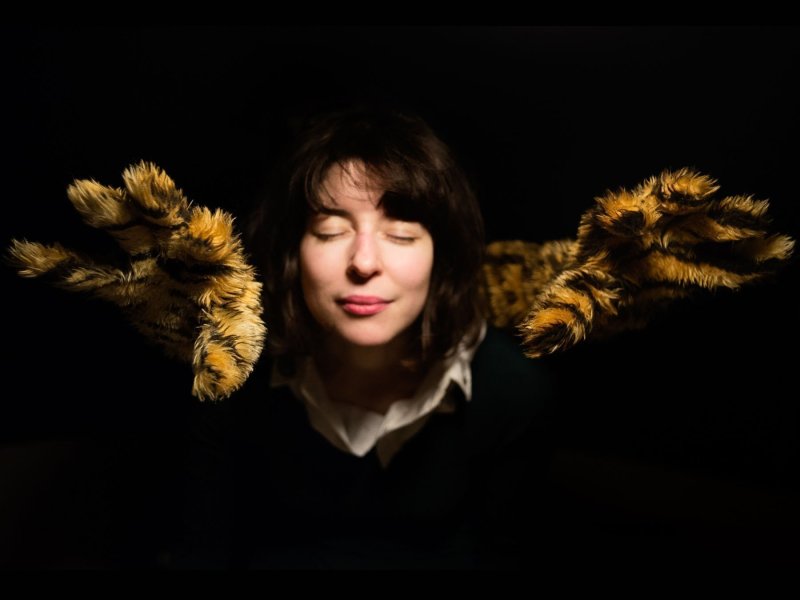 © Denis Gysen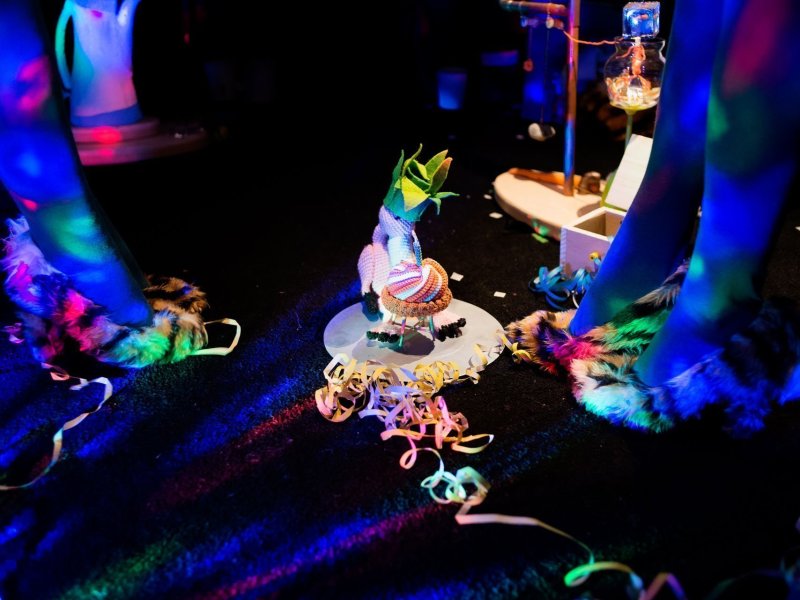 © Denis Gysen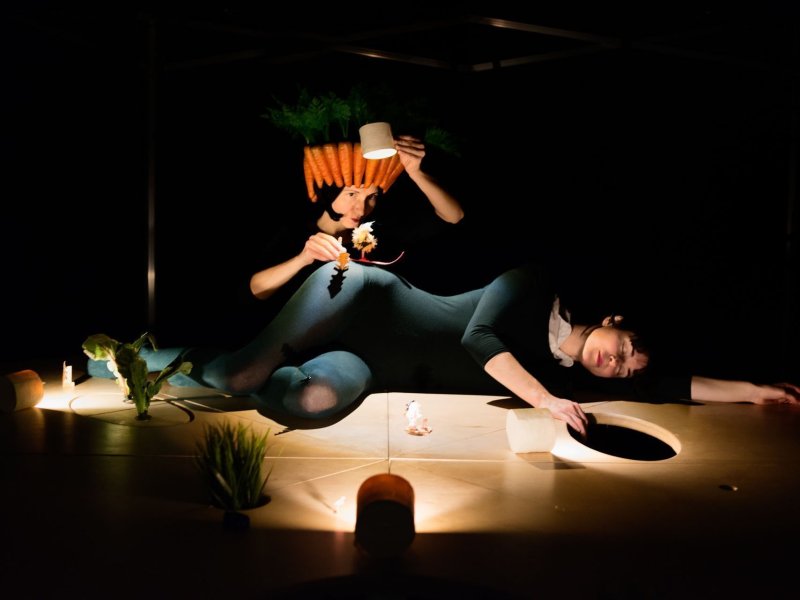 © Denis Gysen
Registration via the booking calendar below is recommended. Spontaneous admission possible if space is available.
Book here
More dates
Schwabach
Stadtmuseum Schwabach
Schwabach
Stadtmuseum Schwabach
Schwabach
Stadtmuseum Schwabach
Erlangen
Spielplatz, Würzburger Ring