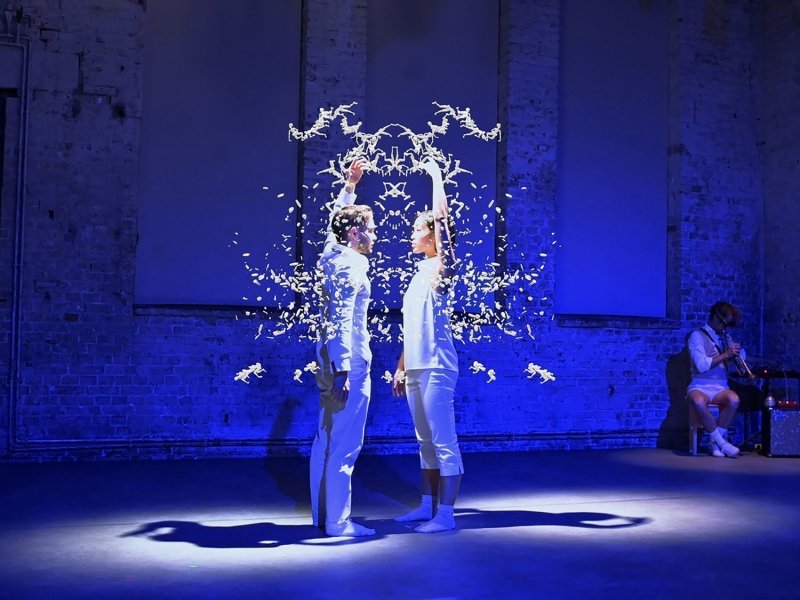 Nico and the Navigators (DE)
Du musst Dein Leben rendern!
Two dancers meet their virtual clones in the choreography by Yui Kawaguchi: The movement sequences recorded by means of motion-capture suits are transferred to AR glasses that the visitors put on. Comparable to a loop station for live musicians, the AR loop machine newly developed by Oliver Proske and Moritz Kiefer enables the performers to enter into a dialogue with their own movements and perform a duet with themselves, accompanied by the soundscapes of trumpeter Paul Hübner. The relation between analogue reality and virtual extension shifts with the selectable point of view of the audience, who can move freely in the space: real and virtual bodies multiply, change their size – the game begins.

Yui Kawaguchi, who has been the protagonist of NICO AND THE NAVIGATORS for years, draws inspiration from the ancient Pygmalion myth, among others, which deals with the fateful relationship of a sculptor to his lifelike statue – in love with his own work of art, which he prefers to life or brings into life – a motif echoed in art to this day.
Wed 17 May
21:00-22:00
Erlangen / E-Werk Kulturzentrum, Saal
Fuchsenwiese 1
Artistic Direction, Choreography, Animation: Yui Kawaguchi
Digital Stage, Concept, Technology: Oliver Proske
Artistic Collaboration: Nicola Hümpel
Dramaturge: Andreas Hillger
Creation: Lujain Mustafa
AR Onboarding: Patric Schott
Dancers: Florian Graul, Keiko Moriyama
Trumpet: Paul Hübner
Software Development: Löhn Digital – Moritz Kiefer
Lighting Design: Fabian Bleisch
Operating, Technics: Hendrik Fritze
Assistant: Sonja Winkler
Hall accessible at ground level. Seats for wheelchair users are available – please notify the organiser at barrierefrei@figurentheaterfestival.de in advance. Wheelchair accessible toilet (Euro key) on the ground floor, keys are available from staff.
No induction loop for hearing impaired audiences available.
| Preisart | Betrag |
| --- | --- |
| Advance booking: | 16,00 Euro |
| Advance booking reduced: | 10,00 Euro |
Service fees apply for advance booking.
Concession applies for school children and university students, apprentices/trainees, people serving federal community or military service, volunteers fulfilling a social/ecological/cultural year (up to the age of 30), beneficiaries of social security and ALG II, as well as asylum seekers, holders of the Erlangen Pass as well as handicapped people (from 50% degree of disability). Admission free for companions of handicapped people (identity document with B-remark). Only one type of concession can be claimed at a time and will be granted upon presentation of the appropriate proof. Please provide verification at the door.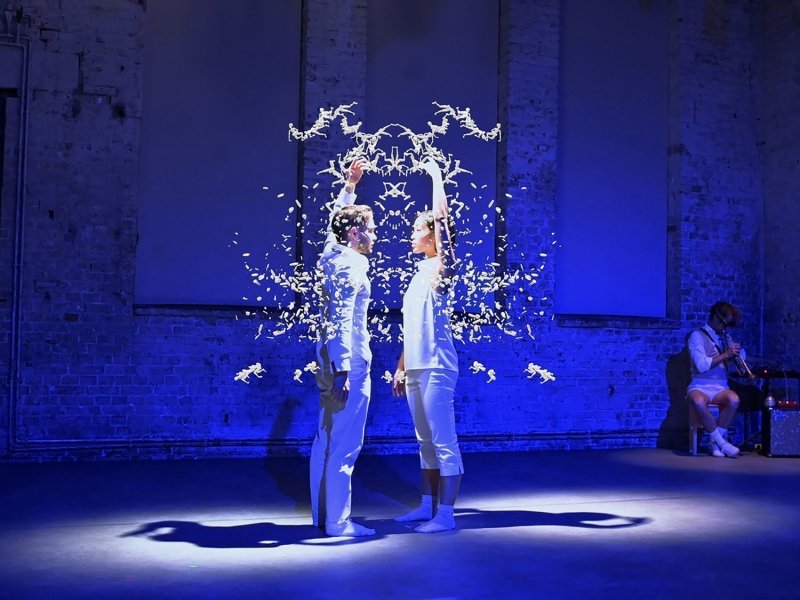 © Yui Kawaguchi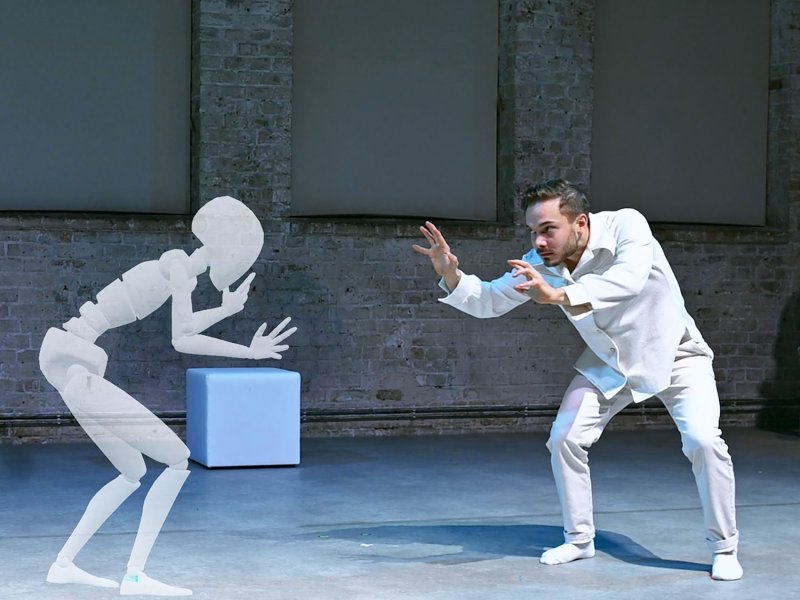 © Yui Kawaguchi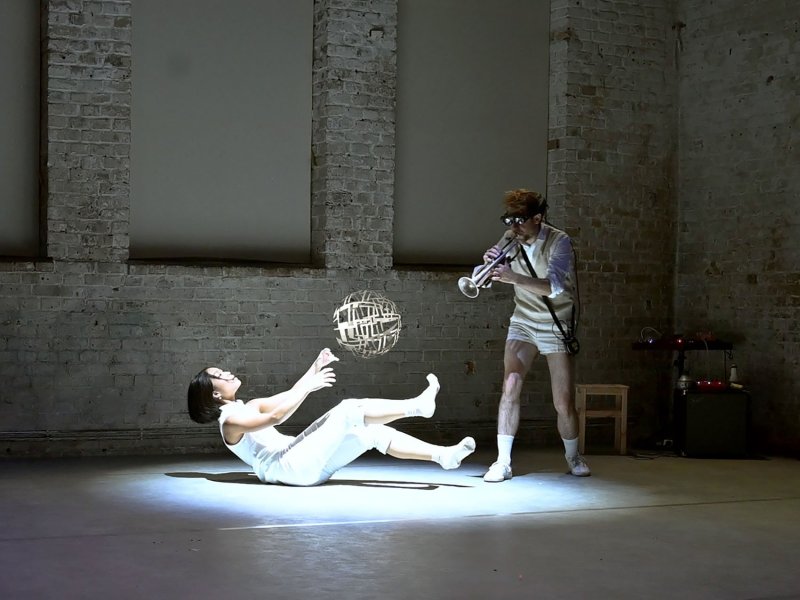 © Yui Kawaguchi
Please note: For an optimal experience of the production, individual fitting of the AR glasses is required. Fitting will take place at the entrance before the performance. Currently, the AR model used is not compatible with conventional glasses – a combination with contact lenses is possible. A limited number of dioptric inserts are available for people with glasses. All performances on May 18 will be followed by a talk about augmented reality.
More dates