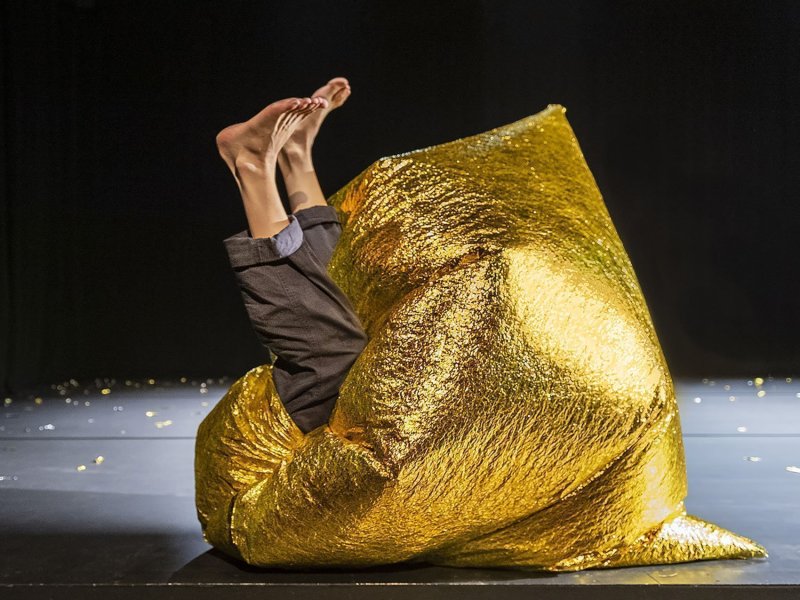 Julika Mayer & Karoline Hoffmann (DE)
DING.
What things do
There's gold, there's light, there's air, there it sparkles, there it floats, you also get out of breath sometimes, there it's empty, there it's full, there it's there, then it's gone, then there are many, then I'm alone. How can that be? (Come in everyone.) Children are best at asking questions. And observe. And try things out, too: together we discover a glittering world _ In "DING." (THING.) we let ourselves be surprised by the stories that emerge. Together we see how something comes into being, (almost) by itself. In search of chance, a piece emerges, with body and material, sound and light.

Julika Mayer comes from Erlangen. She studied figure theatre at the renowned university in Charleville-Mézières, directed the company "Là Où" with Renaud Herbin from 1999 to 2011, and is now a professor of figure theatre at the Staatliche Hochschule für Musik und Darstellende Kunst in Stuttgart. Karoline Hoffmann studied Contemporary Puppetry at the Hochschule für Schauspielkunst "Ernst Busch" Berlin and was a permanent ensemble member at the Theater Chemnitz until 2021, where this production for the very young was created.
Sun 21 May
16:00-16:35
Erlangen / Markgrafentheater, Oberes Foyer
Theaterplatz 2
Performance: Karoline Hoffmann
Direction, Concept: Julika Mayer
Lighting, Stage: Joachim Fleischer
Music: Sebastian Herzfeld
The venue "Oberes Foyer" is only accessible for wheelchair users by prior arrangement via the Redoutensaal (elevator (100 x 140 cm, clear door width: 78 cm)) and with assistance (3 steps with ramp) – registration at barrierefrei@figurentheaterfestival.de required. Wheelchair-accessible toilet (Eurokey) available on the ground floor of the Redoutensaal.
A temporary induction system will be installed for the duration of the festival. Audiences can use the induction system either via headphones or their own hearing aids. A limited number of FM receivers with neck-held induction loops can be borrowed for a deposit at the respective day and evening box offices. We kindly ask you to bring your own headphones.
without spoken language
| Preisart | Betrag |
| --- | --- |
| Box office: | 9,00 Euro Adults |
| Box office reduced: | 7,00 Euro Adults |
| Box office reduced: | 4,50 Euro Adults with Erlangen Pass |
| Box office: | 5,00 Euro Children |
| Box office reduced: | 2,50 Euro Children with Erlangen Pass |
Service fees apply for advance booking.
Concession applies for school children and university students, apprentices/trainees, people serving federal community or military service, volunteers fulfilling a social/ecological/cultural year (up to the age of 30), beneficiaries of social security and ALG II, as well as asylum seekers as well as handicapped people (from 50% degree of disability). 50% concession for holders of the Erlangen Pass at performances for children. Admission free for companions of handicapped people (identity document with B-remark). Only one type of concession can be claimed at a time and will be granted upon presentation of the appropriate proof. Please provide verification at the door.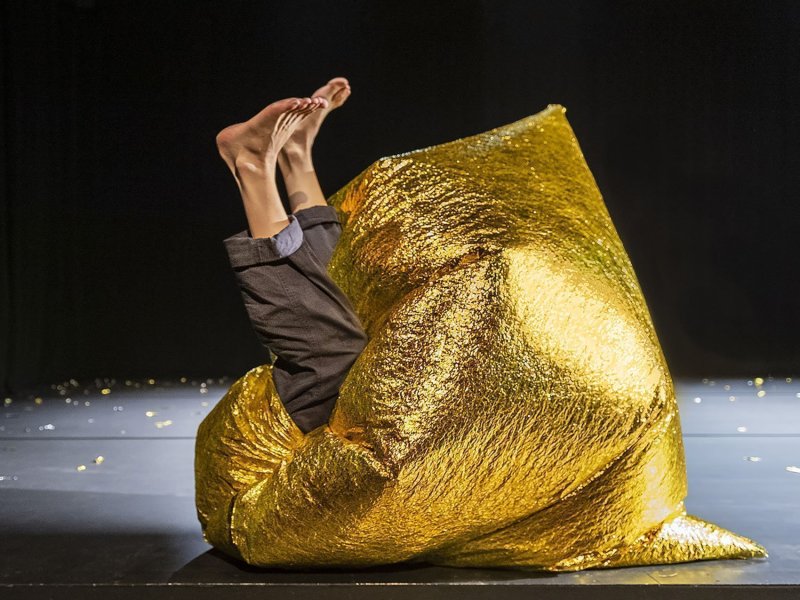 © Nasser Hashemi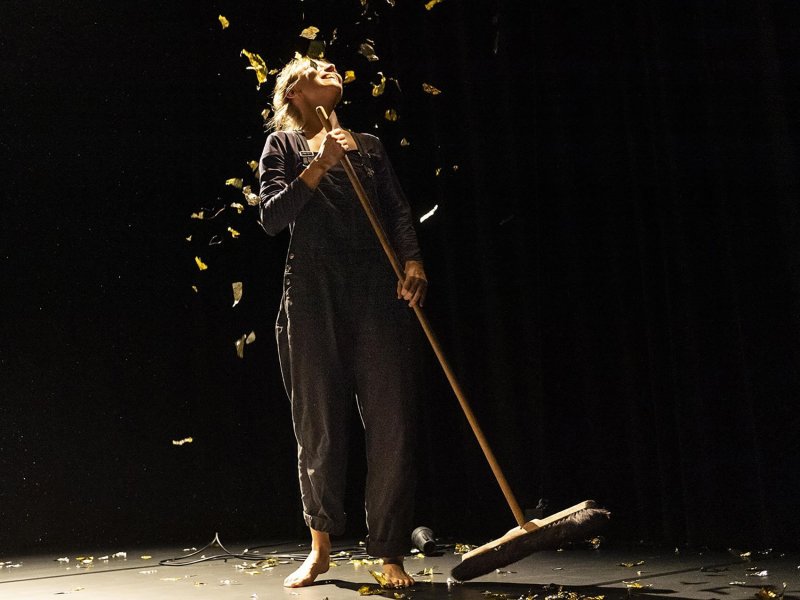 © Nasser Hashemi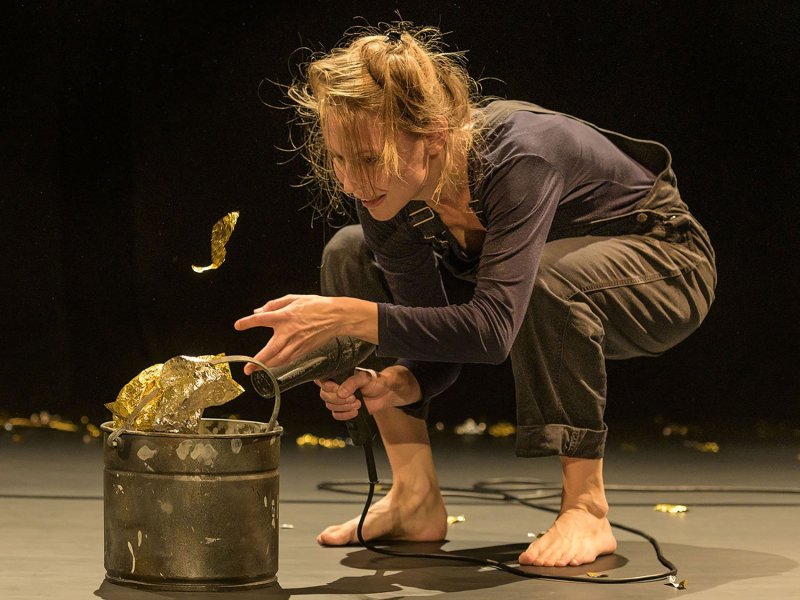 © Nasser Hashemi
More dates
Erlangen
Markgrafentheater, Oberes Foyer