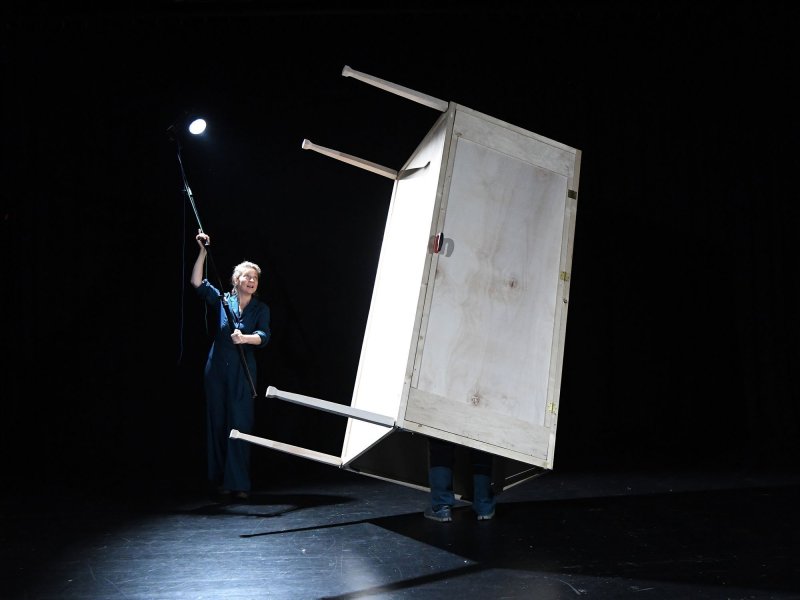 florschütz & döhnert (DE)
BIG BOX & kleines Orchester
On stage there is a big box – is it a huge package, a phone booth, a work shop, an elevator, a spaceship … ? There are street lights growing out of it. A tiny conductor slides across the stage and sets the beat. A couple is dancing. A dog's leash takes the hat off the head. The box turns over and decides to be a table.

What kind of powers are putting things in motion? Let's follow the stories that are being told by the objects! Between manipulation and autonomy everything on stage starts to interact with each other: the light, the music, the people and the objects. It's the power of imagination that a box can be much more than just a box …

florschütz & döhnert gave an insight into the development of "BIG BOX & small orchestra" at the international figuren.theater.festival 2021 via livestream from the Erlangen Experimentiertheater. After this tryout in May and the outdoor version "Die Kiste" in July 2021, they now present their new production in full length.
Sun 14 May
16:30-17:15
Erlangen / Markgrafentheater, Oberes Foyer
Theaterplatz 2
Idea, Concept, Performance, Scenography, Objects: Michael Döhnert, Melanie Florschütz
Artistic Collaboration, Lighting Design: Joachim Fleischer
Costume: Adelheid Wieser
Music Composition, Sound: Michael Döhnert
Co-Produced by Association Nova Villa – Festival Méli'môme, Escher Theater, Rotondes Luxembourg, T-Werk, TAK Theater Liechtenstein, Très Tôt Théâtre – scène conventionnée Art Enfance Jeunesse – Quimper / Funded by Hauptstadtkulturfonds Berlin, Bezirksamt Pankow von Berlin / Supported by Brotfabrik Bonn, Schaubude Berlin
The venue "Oberes Foyer" is only accessible for wheelchair users by prior arrangement via the Redoutensaal (elevator (100 x 140 cm, clear door width: 78 cm)) and with assistance (3 steps with ramp) – registration at barrierefrei@figurentheaterfestival.de required. Wheelchair-accessible toilet (Eurokey) available on the ground floor of the Redoutensaal.
A temporary induction system will be installed for the duration of the festival. Audiences can use the induction system either via headphones or their own hearing aids. A limited number of FM receivers with neck-held induction loops can be borrowed for a deposit at the respective day and evening box offices. We kindly ask you to bring your own headphones.
without spoken language
| Preisart | Betrag |
| --- | --- |
| Box office: | 9,00 Euro Adults |
| Box office reduced: | 7,00 Euro Adults |
| Box office reduced: | 4,50 Euro Adults with Erlangen Pass |
| Box office: | 5,00 Euro Children |
| Box office reduced: | 2,50 Euro Children with Erlangen Pass |
Service fees apply for advance booking.
Concession applies for school children and university students, apprentices/trainees, people serving federal community or military service, volunteers fulfilling a social/ecological/cultural year (up to the age of 30), beneficiaries of social security and ALG II, as well as asylum seekers as well as handicapped people (from 50% degree of disability). 50% concession for holders of the Erlangen Pass at performances for children. Admission free for companions of handicapped people (identity document with B-remark). Only one type of concession can be claimed at a time and will be granted upon presentation of the appropriate proof. Please provide verification at the door.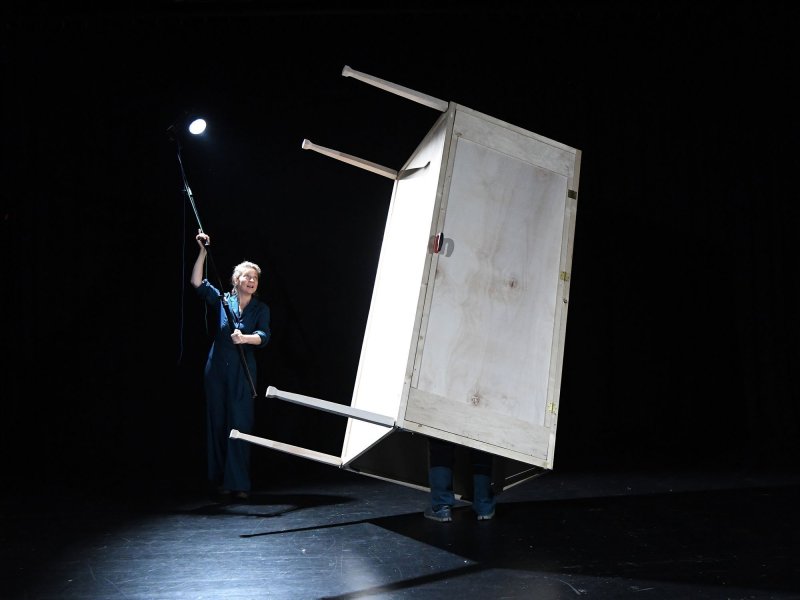 © Joachim Fleischer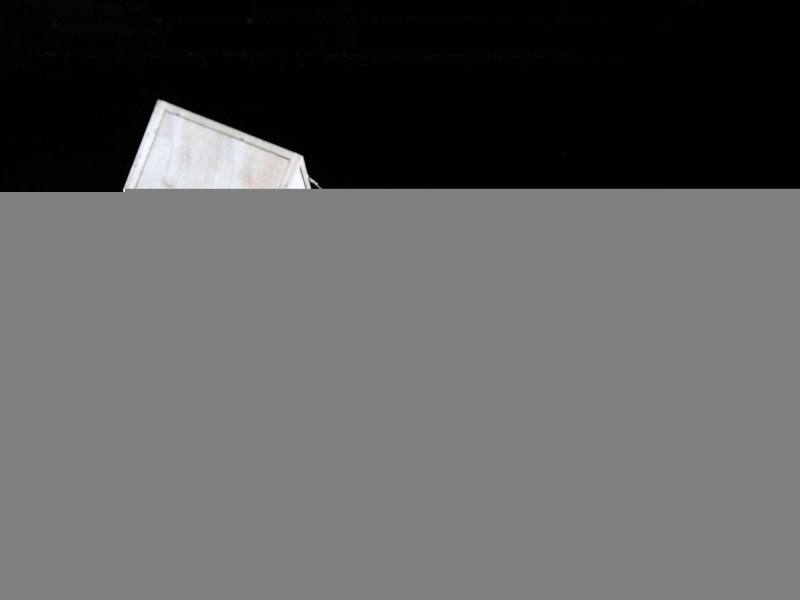 © Joachim Fleischer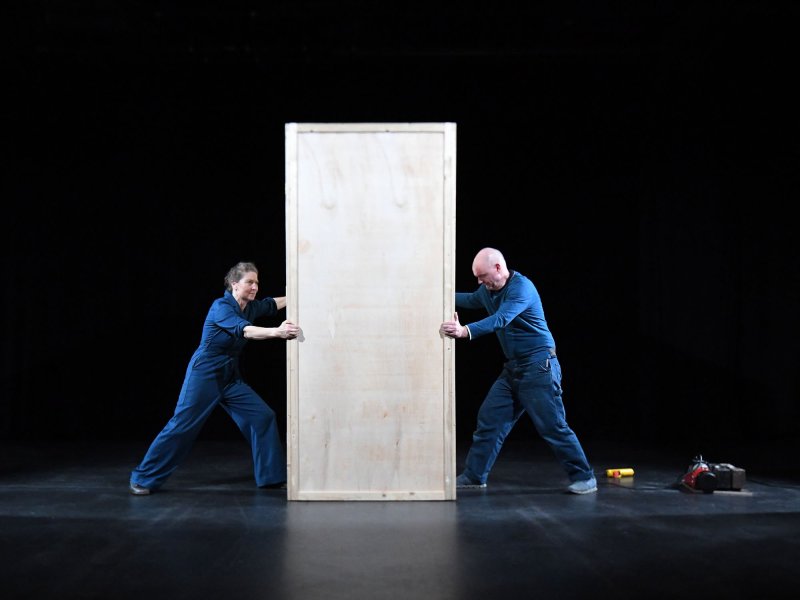 © Joachim Fleischer
Following the performance, there will be an artist talk about performing for very young audiences.