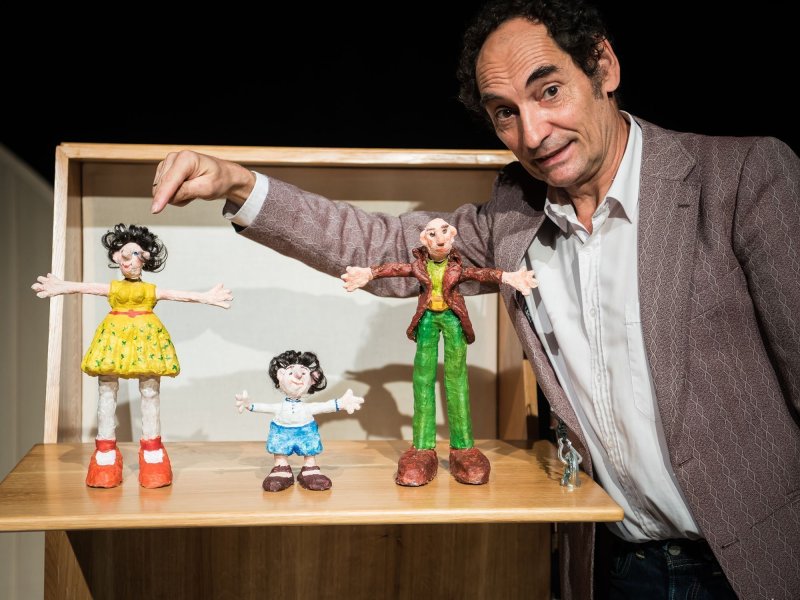 Puppentheater Halle (DE)
Lars' Angst oder Die Rettung des Kreuzfahrtschiffes "Völkerfreundschaft"
Scientist Dr. Lars Mordatzki believes that fear is important for children and that you can learn to befriend it. But how does he come up with this? To explain, the researcher tells a story that happened to him many years ago. When Dr. Mordatzki was still a small boy and not a doctor, he took a trip with his parents on the cruise ship "Völkerfreundschaft". Alone in his cabin in the evening, Lars hears a wondrous voice that seems to come from the closet. Frightened, he shouts at the top of his lungs. His parents, who want to have a little fun, scold him, and in the end even the captain has to intervene. But the voice from the closet just won't keep quiet … Will Lars succeed in confronting his fear and will he manage to save the cruise ship and everyone on board from certain doom?

Accompanied by Jörg Kunze's live music, you can experience the wonderful puppeteer Lars Frank, together with puppets he built himself, in a cheerful but also thought-provoking story that not only takes your breath away, but also makes you laugh out loud!
Sat 13 May
11:00-11:50
Erlangen / Markgrafentheater, Oberes Foyer
Theaterplatz 2
Direction: Christoph Werner
Puppets, Performance Lars Frank
Scenography, Costume: Angela Baumgart
Composition, Live-Music: Jörg Kunze
The venue "Oberes Foyer" is only accessible for wheelchair users by prior arrangement via the Redoutensaal (elevator (100 x 140 cm, clear door width: 78 cm)) and with assistance (3 steps with ramp) – registration at barrierefrei@figurentheaterfestival.de required. Wheelchair-accessible toilet (Eurokey) available on the ground floor of the Redoutensaal.
A temporary induction system will be installed for the duration of the festival. Audiences can use the induction system either via headphones or their own hearing aids. A limited number of FM receivers with neck-held induction loops can be borrowed for a deposit at the respective day and evening box offices. We kindly ask you to bring your own headphones.
| Preisart | Betrag |
| --- | --- |
| Box office: | 9,00 Euro Adults |
| Box office reduced: | 7,00 Euro Adults |
| Box office reduced: | 4,50 Euro Adults with Erlangen Pass |
| Box office: | 5,00 Euro Children |
| Box office reduced: | 2,50 Euro Children with Erlangen Pass |
Service fees apply for advance booking.
Concession applies for school children and university students, apprentices/trainees, people serving federal community or military service, volunteers fulfilling a social/ecological/cultural year (up to the age of 30), beneficiaries of social security, as well as asylum seekers as well as handicapped people (from 50% degree of disability). 50% concession for holders of the Erlangen Pass at performances for children. Admission free for companions of handicapped people (identity document with B-remark). Only one type of concession can be claimed at a time and will be granted upon presentation of the appropriate proof. Please provide verification at the door.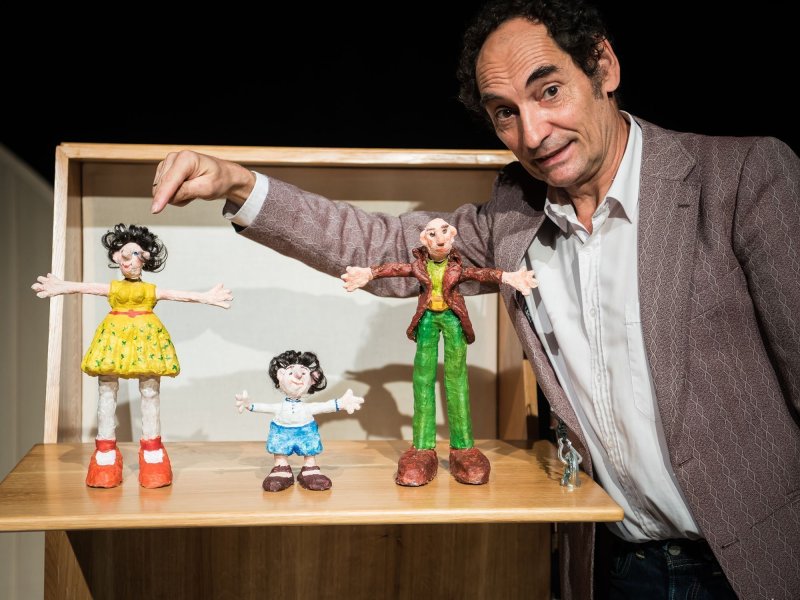 © Anna Kolata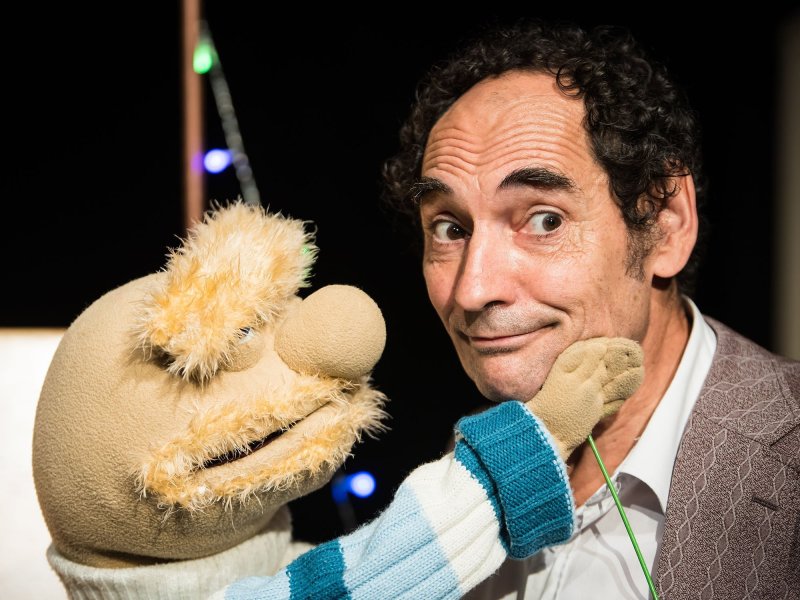 © Anna Kolata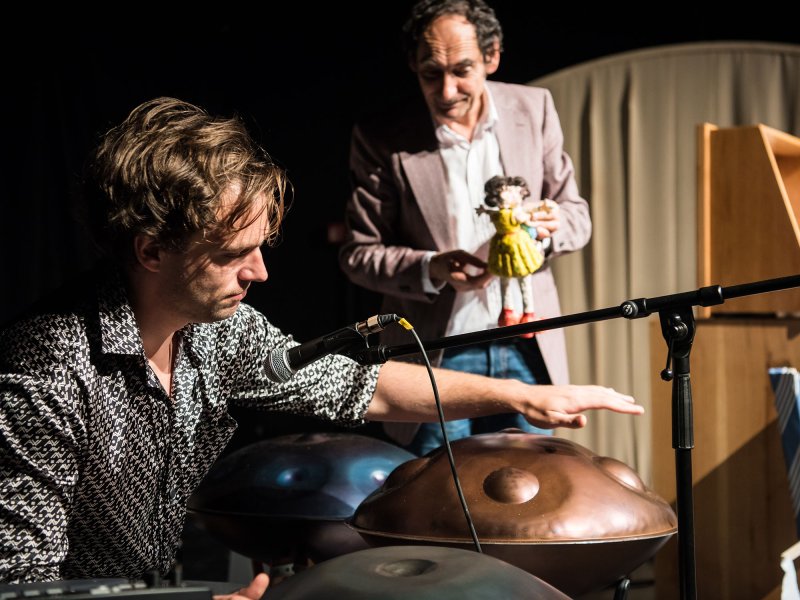 © Anna Kolata
More dates
Erlangen
Markgrafentheater, Oberes Foyer