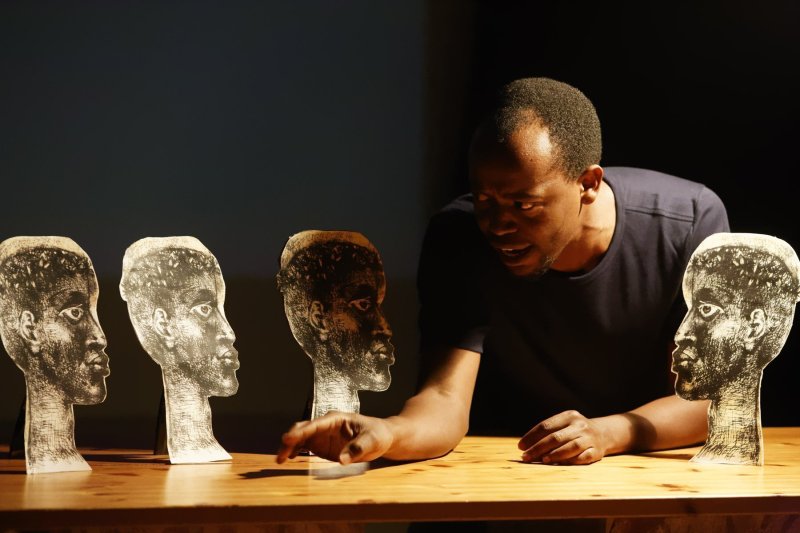 Ogutu Muraya (KE)
Fractured Memory
CANCELLED
In his haunting one-person play, the Kenyan author and theatre-maker Ogutu Muaraya explores the complex colonial heritage that still has an impact on social and artistic perspectives in the former colonialised countries. Using photographs, film recordings and literary texts, he interweaves personal memories of the riots during the Kenyan presidential elections between 1997 and 2007 with an event from collective memory: a 1956 congress at the Sorbonne in Paris, where African intellectuals discussed colonialism, slavery and the anti-colonial trend "Négritude" in the face of advancing decolonization. The starting point for Muraya's presentation is the essay "Princes and Power" by James Baldwin, who also attended the congress.

Ogutu Muraya's works deal with traditional oral storytelling and search for new forms of storytelling. For him, art is a means of preserving narratives and questioning certainties. After studying International Relations, he completed his Master's degree at the Academy of Theatre and Dance at the University of the Arts in Amsterdam. Today he lives in Nairobi and is a guest artist at numerous international festivals.
19:30-20:30
Erlangen / Theater in der Garage
Theaterstr. 3
Concept, Performance: Ogutu Muraya
Assitants (Dramaturgy/ Direction): Esther Mugambi, Noah Voelker
Research: Nele Beinborn
Advisors: Nicola Unger, Andrea Božić
Video, Video Editing: CitéNOIR
Technical Support: Henry Wamai
A production by DAS Theatre Amsterdam / With thanks to Roland Albrecht, Akira Milan, Lena Graber, Dirk Verstockt, Edit Kaldor, Muthoni Garland and Al Kags
Theatre accessible at ground level. Seats for wheelchair users are available – please contact the theatre box office directly or email service@theater-erlangen.de to book tickets. Wheelchair-accessible toilet (Eurokey) in the immediate vicinity (Passage Markgrafentheater).
A temporary induction system will be installed for the duration of the festival. Audiences can use the induction system either via headphones or their own hearing aids. A limited number of FM receivers with neck-held induction loops can be borrowed for a deposit at the respective day and evening box offices. We kindly ask you to bring your own headphones.
in English with German surtitles
| Preisart | Betrag |
| --- | --- |
| Box office: | 16,00 Euro |
| Box office reduced: | 10,00 Euro |
Service fees apply for advance booking.
Concession applies for school children and university students, apprentices/trainees, people serving federal community or military service, volunteers fulfilling a social/ecological/cultural year (up to the age of 30), beneficiaries of social security and ALG II, as well as asylum seekers, holders of the Erlangen Pass as well as handicapped people (from 50% degree of disability). Admission free for companions of handicapped people (identity document with B-remark). Only one type of concession can be claimed at a time and will be granted upon presentation of the appropriate proof. Please provide verification at the door.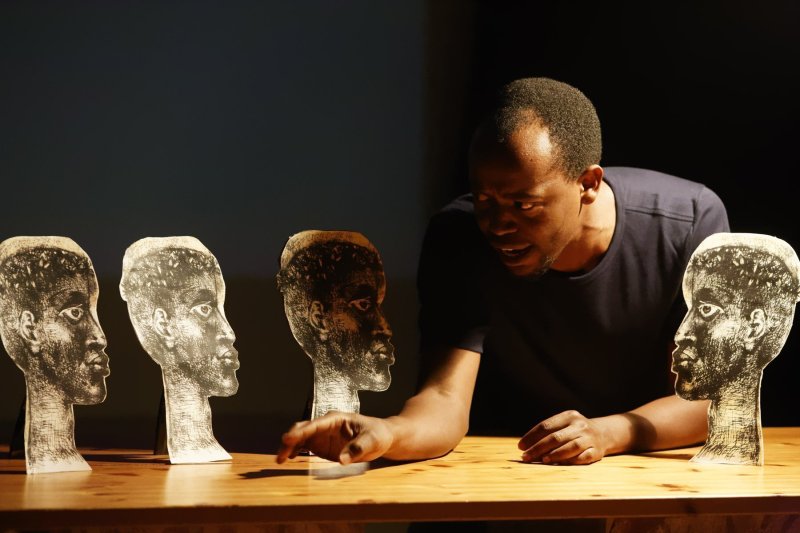 © Thomas Lenden