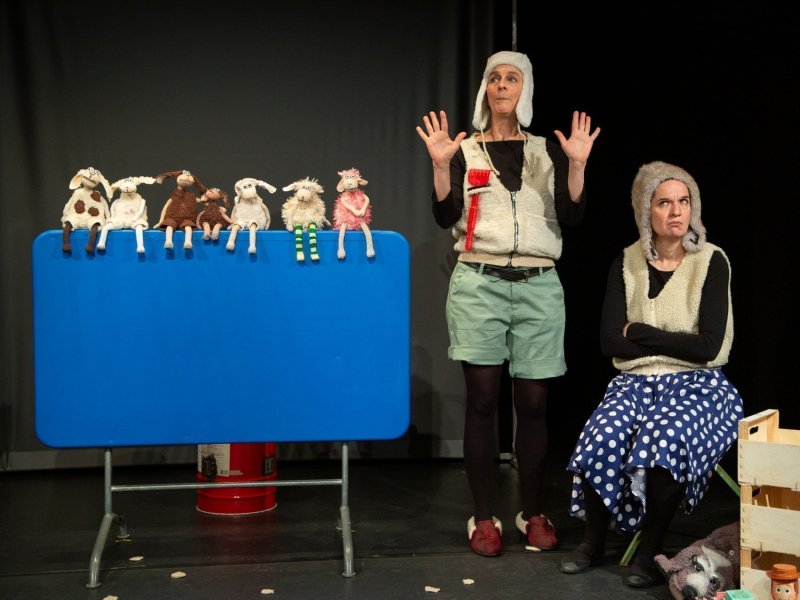 Theater Gustavs Schwestern (CH)
MÄÄÄH! Ein Schafskrimi
One more sleep and then it's the big Sheep Day: the annual Sheep Olympics! A very special flock has a particularly good chance of winning all the prizes. But suddenly the ram is gone! And then the beautiful sheep! One animal after the other mysteriously disappears. The flock becomes smaller and smaller, the fear greater and greater. It doesn't help, the theatre sheep and the trainer sheep have to take over the case. But who is the culprit? Did the wolf take their comrades? Or the butcher? Was it a sheep thief who kidnapped their flock mates to New Zealand? The two sheep detectives go all out to track down the crime. And even the shepherd dog with the blocked nose outgrows himself. After all, it's not just the lives of their woolly friends that are at stake, but also their participation in the big Sheep Day!

For their new production, Theater Gustavs Schwestern, who have already thrilled young festival audiences several times, have teamed up with spoken word author Simon Chen and animator Tine Beutel. And for those who aren't afraid of monsters, the Swiss puppeteer duo has also brought their production "Der Tag, an dem Louis gefressen wurde" (The Day Louis was eaten).
Sat 20 May
14:00-14:45
Erlangen / Theater in der Garage
Theaterstr. 3
Author: Simon Chen
Direction: Kathrin Bosshard
Animation: Tine Beutel
Performance: Sibylle Grüter und Jacqueline Surer
Puppets, Scenography: Sibylle Grüter
Production: Jacqueline Surer
Supported by Schweizer Kulturstiftung Pro Helvetia
Theatre accessible at ground level. Seats for wheelchair users are available – please contact the theatre box office directly or email service@theater-erlangen.de to book tickets. Wheelchair-accessible toilet (Eurokey) in the immediate vicinity (Passage Markgrafentheater).
A temporary induction system will be installed for the duration of the festival. Audiences can use the induction system either via headphones or their own hearing aids. A limited number of FM receivers with neck-held induction loops can be borrowed for a deposit at the respective day and evening box offices. We kindly ask you to bring your own headphones.
Preisart
Betrag
Category 1
Box office:
9,00 Euro Adults
Box office reduced:
7,00 Euro Erwachsene
Box office reduced:
4,50 Euro Adults with Erlangen Pass
Box office reduced:
2,50 Euro Children with Erlangen Pass
Category 2
Box office:
5,00 Euro Children
Service fees apply for advance booking.
Concession applies for school children and university students, apprentices/trainees, people serving federal community or military service, volunteers fulfilling a social/ecological/cultural year (up to the age of 30), beneficiaries of social security and ALG II, as well as asylum seekers, holders of the Erlangen Pass as well as handicapped people (from 50% degree of disability). Admission free for companions of handicapped people (identity document with B-remark). Only one type of concession can be claimed at a time and will be granted upon presentation of the appropriate proof. Please provide verification at the door.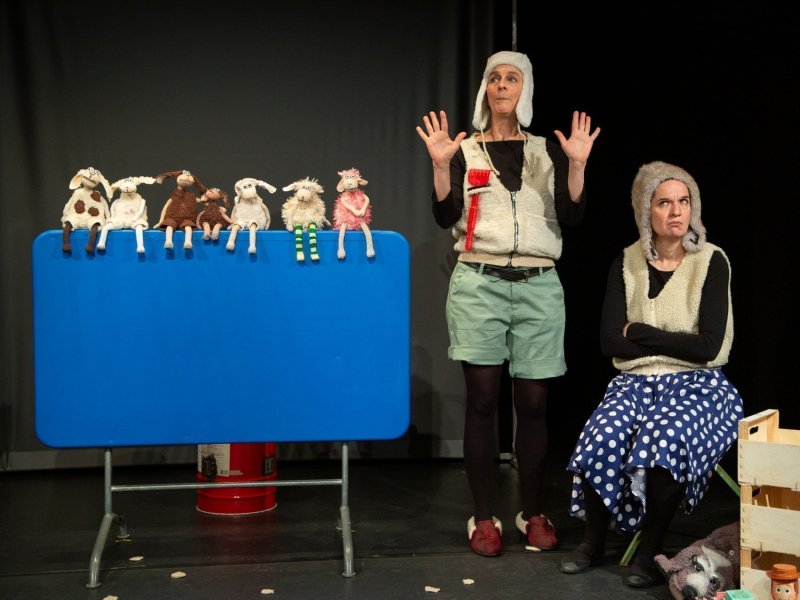 © Martin Volken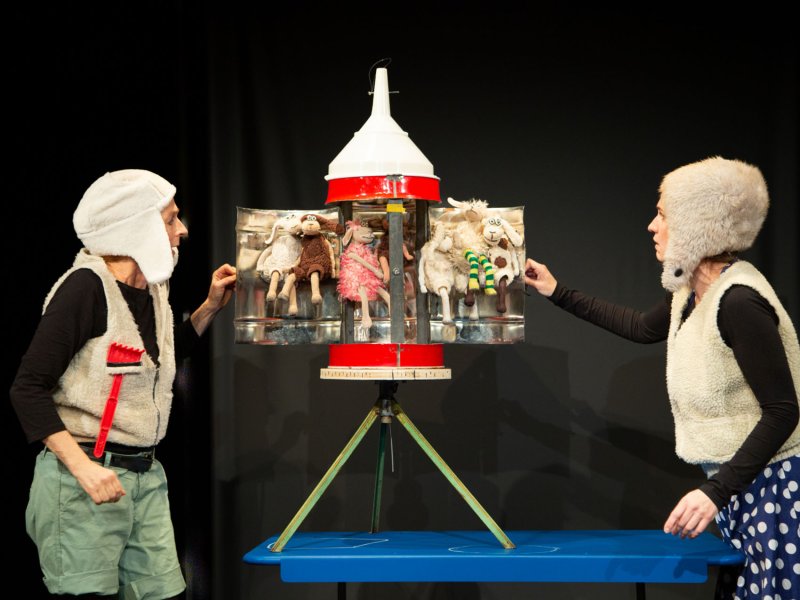 © Martin Volken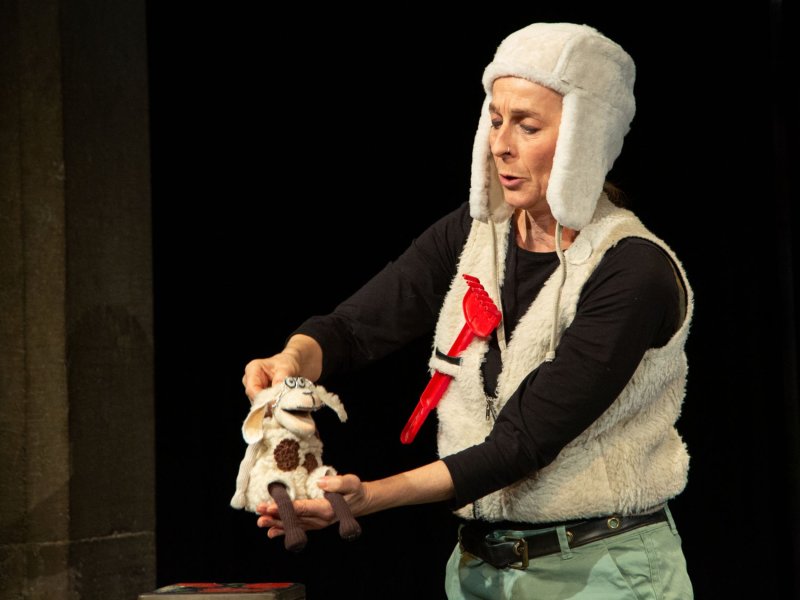 © Martin Volken
More dates
Erlangen
Theater in der Garage