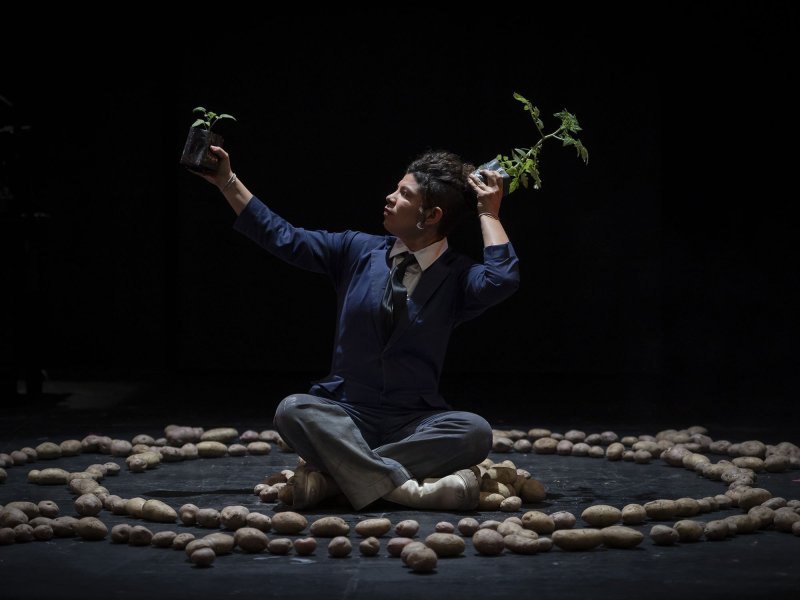 Laia RiCa / KMZ Kollektiv (SV/MX/CU/ES/DE)
Fünf Exponate
#GlobalePerspektiven

An evening with Alexander von Humboldt – scientist, eponym of the Humboldt Forum, second discoverer of America! In the role of both the discovered and the discoverers, three Latinx performers break the Humboldtian gaze. In sculptures, plants, stones and their own biographies they search for decolonial counter-histories: From two products – potatoes and plaster – they create a dazzling web of unsuspected images and dense narratives. In doing so, they illuminate how difficult it is to conduct a debate at eye level when there is a gap between the Western World and the Global South, a gap between "knowledge" and "belief". The collective takes the Kogi people in Colombia, who are reclaiming their ritual masks from the Ethnological Museum at the Humboldt Forum Berlin, as an example.

The group from El Salvador, Mexico, Cuba, Spain and Germany already dealt with colonial continuities in their multiple award-winning production "Kaffee mit Zucker?" (Coffee with Sugar?), which was shown as a tryout via livestream from the Erlangen Experimentiertheater in 2021. With the new material performance "Fünf Exponate" (Five Exhibits), they pick up where they left off, using biographical material and historical sources, video fragments and live music to create a visually powerful, dense in terms of content and sensual production.

"Once again the KMZ collective creates a thematically intense confrontation in a way that is both artful and humorous. Outstanding is the great desire to experiment in dealing with materials on stage as well as with all other available theatrical means. In short: absolutely worth seeing!" (Fidena, The Current Review)

The performance will be presented with audio inscription, introductory talk and stage tour for visually impaired audiences.

Join us for an artist talk in German after the production on 21st May.
Presentation: Dr. Dorothea Pachale – Institut für Theater- und Medienwissenschaft, FAU Erlangen-Nürnberg
Sun 21 May
16:00-17:10
Erlangen / Experimentiertheater
Bismarckstraße 1
Performance
Material Theatre
Performance: Laia RiCa, Antonio Cerezo
Concept, Artistic Direction: Laia RiCa, Antonio Cerezo, Ruschka Steininger
Visual Design, Live-Visuals: Daniela del Pomar / Dramaturgie: Ruschka Steininger
Sound, Live-Music: Yahima Piedra Córdova
Stage and Lighting Design: Sebastián Solórzano
Costume: Anne Buffetrille
Production, Artistic Collaboration: Heleen De Boever, Rodrigo Zorzanelli
Advisor, Public Relations: Anne Brammen
Assistant to the Producer: Alexandra Hernández Ceaicovscaia
Audio description: Nicolai Audiodeskription
Co-Produced by FITZ Stuttgart, internationales figuren.theater.festival Erlangen, Schaubude Berlin, Theater Rampe / Funded by Senatsverwaltung für Kultur und Europa / Implemented by Netzwerk Freier Theater – project funded by Beauftragte der Bundesregierung für Kultur und Medien über das Programm "Verbindungen fördern" des Bundesverbands Freie Darstellende Künste e. V.
Elevator (120 x 160 cm), ramp and seats for wheelchair users are available – please notify the organiser at barrierefrei@figurentheaterfestival.de in advance. Wheelchair accessible toilet (Euro key, access angled) on site.
A temporary induction system will be installed for the duration of the festival. Audiences can use the induction system either via headphones or their own hearing aids. A limited number of FM receivers with neck-held induction loops can be borrowed for a deposit at the respective day and evening box offices. We kindly ask you to bring your own headphones.
in German, English and Spanish with German and English surtitles
This performance is offered with live audio description. Special receiving units for the transmission of the live audio description are available on loan for a deposit. A contingent of seats has been reserved, and we kindly ask you to contact the festival at barrierefrei@figurentheaterfestival.de or by phone at 09131 86-1414. These tickets cannot be bought online or in the advance ticket offices. We will respond to your request as soon as possible. In addition to a short introductory talk, there will be a guided tour of the stage prior to the performance to allow for visually impaired audiences to experience the stage design and puppets.
| Preisart | Betrag |
| --- | --- |
| Box office: | 18,00 Euro |
| Box office reduced: | 12,00 Euro |
Service fees apply for advance booking.
Concession applies for school children and university students, apprentices/trainees, people serving federal community or military service, volunteers fulfilling a social/ecological/cultural year (up to the age of 30), beneficiaries of social security and ALG II, as well as asylum seekers, holders of the Erlangen Pass as well as handicapped people (from 50% degree of disability). Admission free for companions of handicapped people (identity document with B-remark). Only one type of concession can be claimed at a time and will be granted upon presentation of the appropriate proof. Please provide verification at the door.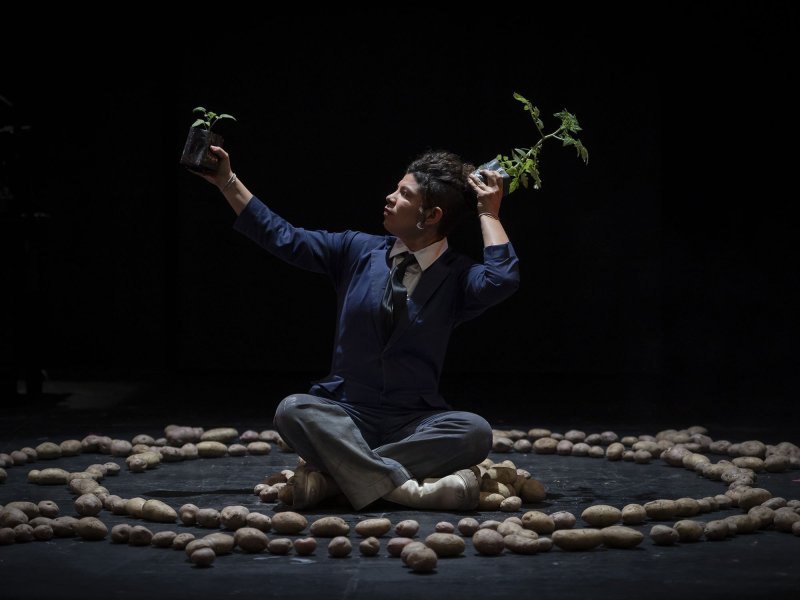 © INBAL/CITRU | Foto: Gabriel Morales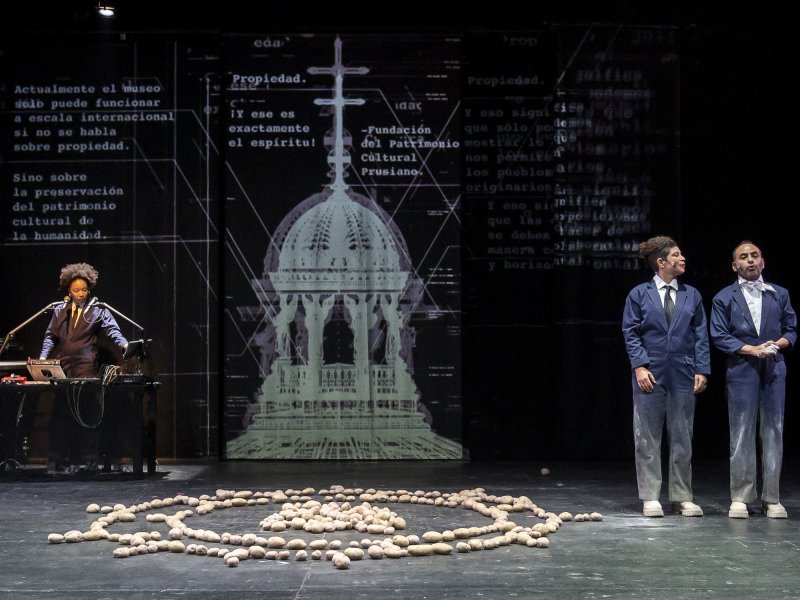 © INBAL/CITRU | Foto: Gabriel Morales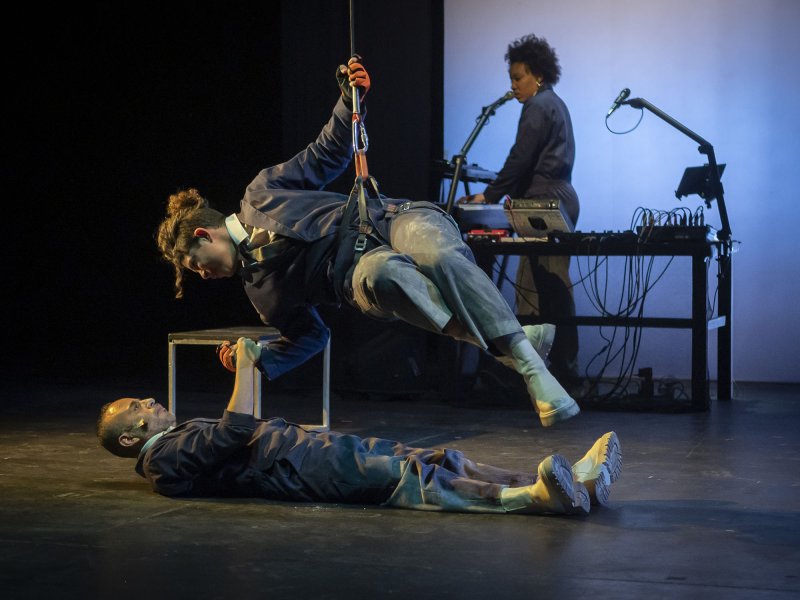 © INBAL/CITRU | Foto: Gabriel Morales
More dates
Erlangen
Experimentiertheater