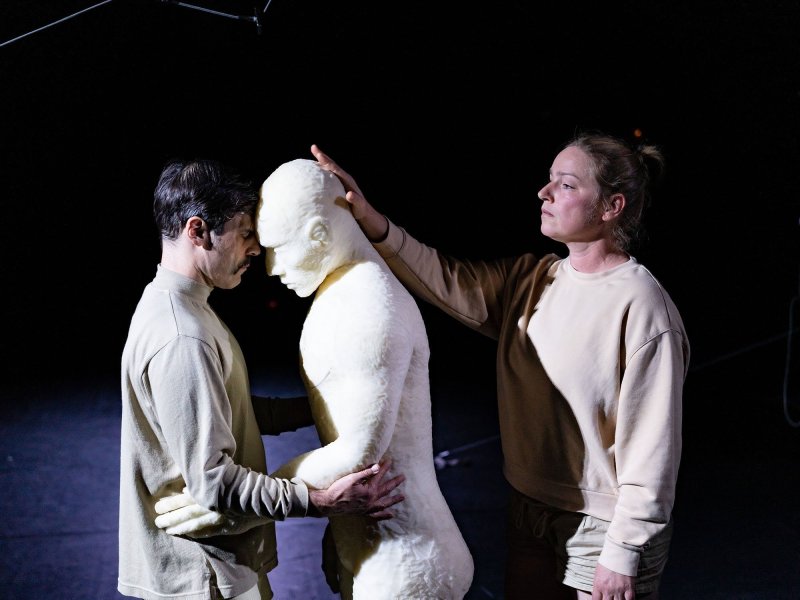 O-Team + Antje Töpfer (DE)
Wetware
On the technology of the soul
"Wetware" is machine dance theatre or musical Figurentheater, a poetic approach to the emotional life of the techno-self. The performance uses images, rhythm, music and language to explore the malleability of bodies and the self in the context of technology, drugs, sex and biopolitics. It is a play with opposites and dependencies between hardware and wetware, love and death, machine precision and human feeling. "Wetware" does not intend to be a rational analysis, but irrational, emotional and libidinous, like our relationship to technology and the body. Like a long poem, the performance tells of the reinvention of nature, electro-cellular circuits, intimate desires, chemical reactions and the technology of the soul.

"The term wetware, in reference to the terms hardware or software, refers to biological material from the perspective of technology. The starting point of the performance is our own ambivalent relationship to the possibilities of self-optimization, transformation and stimulation through technology and chemistry. Our fascination and dependence on these possibilities are countered by doubt, fear, and disgust."

Note: Strobe effects are used in the performance.
Wed 17 May
21:00-21:50
Erlangen / Experimentiertheater
Bismarckstraße 1
Object Theatre
Performance
Direction, Concept, Machine Construction: Samuel Hof
Scenography, Costume: Nina Malotta
Music: Harry Delgas
Puppets, Performance: Antje Töpfer
Performance: Folkert Dücker
Dramaturge: Antonia Beermann
Technical Director: Robin Burkhardt
Production: Isabelle Gatterburg, Simon Kubat
Graphics: Markus Niessner
Co-Produced by HochXTheater, Live Art and Theater der Stadt Aalen / Funded by Fonds Doppelpass der Kulturstiftung des Bundes and Landeshauptstadt Stuttgart
Elevator (120 x 160 cm), ramp and seats for wheelchair users are available – please notify the organiser at barrierefrei@figurentheaterfestival.de in advance. Wheelchair accessible toilet (Euro key, access angled) on site.
A temporary induction system will be installed for the duration of the festival. Audiences can use the induction system either via headphones or their own hearing aids. A limited number of FM receivers with neck-held induction loops can be borrowed for a deposit at the respective day and evening box offices. We kindly ask you to bring your own headphones.
without spoken language | with German text projections
Note: Strobe effects are used during the performance.
| Preisart | Betrag |
| --- | --- |
| Box office: | 18,00 Euro |
| Box office reduced: | 12,00 Euro |
Service fees apply for advance booking.
Concession applies for school children and university students, apprentices/trainees, people serving federal community or military service, volunteers fulfilling a social/ecological/cultural year (up to the age of 30), beneficiaries of social security and ALG II, as well as asylum seekers, holders of the Erlangen Pass as well as handicapped people (from 50% degree of disability). Admission free for companions of handicapped people (identity document with B-remark). Only one type of concession can be claimed at a time and will be granted upon presentation of the appropriate proof. Please provide verification at the door.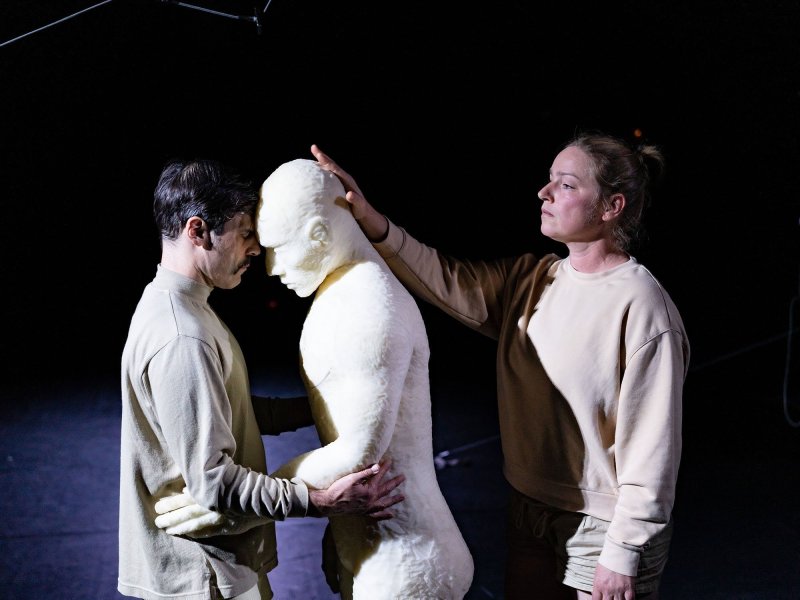 © Markus Niessner
© Markus Niessner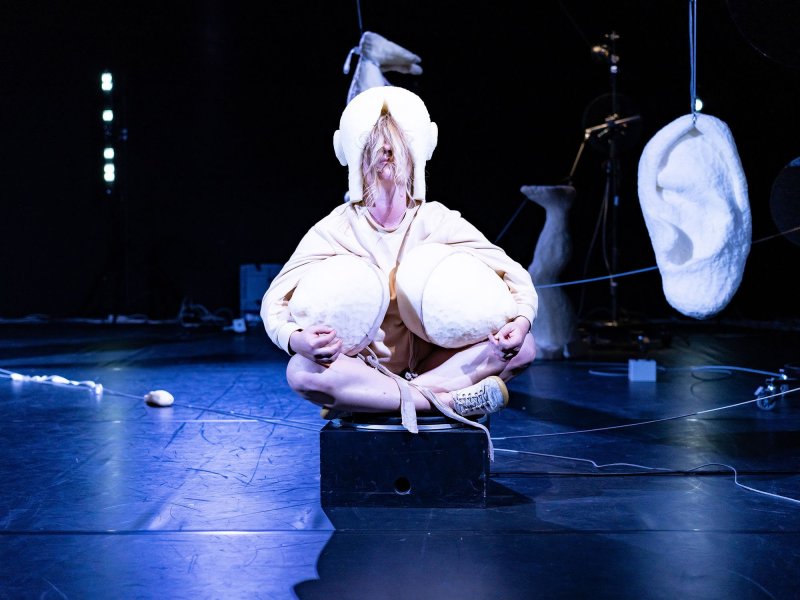 © Markus Niessner