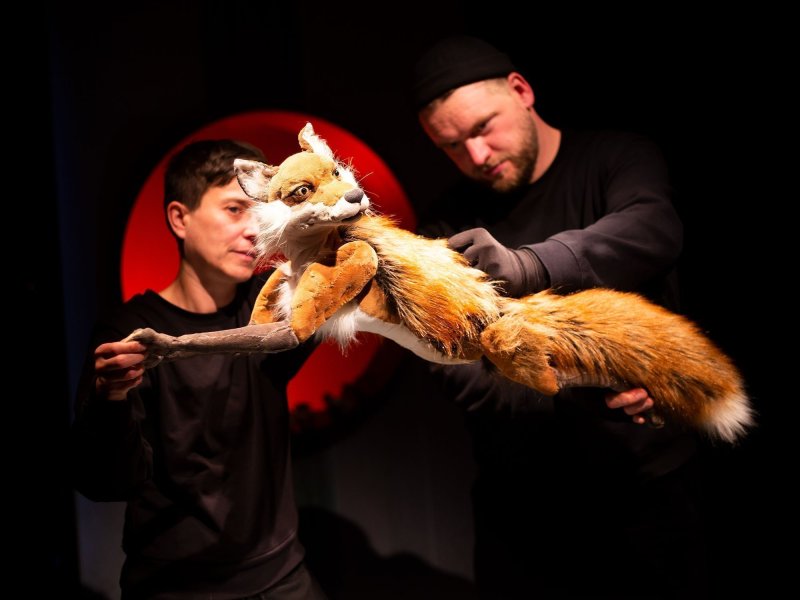 Artisanen (DE)
Als die Tiere den Wald verließen
The animals of Farthing Wood must find a new home – before it's too late!
Their forest is being bulldozed, and there's a drought. Fox, Badger, Toad, Tawny Owl, Mole and the other animals must band together and set off to a far-away nature reserve. Their journey is full of adventure and fraught with disasters, and the animals must work together to survive and reach their destination. Using puppets, (live) video, sound and music, the Artisanen create a road movie with an uncertain outcome.

Founded in Berlin in 2009, the freelance puppeteer duo Artisanen performs their plays for all ages at national and international festivals. Starting from classical puppet theatre, they use forms of object and material theatre as well as elements from acting and performance, visual art and music to develop their own forms of theatre.
Sun 14 May
15:00-16:00
Erlangen / E-Werk Kulturzentrum, Clubbühne
Fuchsenwiese 1
Concept: Artisanen – Florian Rzepkowski, Franziska Dittrich
Direction: Franziska Dittrich
Performance: Inga Schmidt, Stefan Spitzer
Dramaturge: Tim Sandweg
Puppets: Mechtild Nienaber
Stage Design: Christof von Büren
Video Design: Kai Wido Meyer
Sound Design: Moritz Schwerin
Performing Rights: Colin Dann
Co-Produced by Schaubude Berlin and Figurentheater Osnabrück / Funded by Regierenden Bürgermeister von Berlin, Fonds Darstellende Künste and Bundesland Niedersachesen
Seats for wheelchair users are available – please notify the organiser at barrierefrei@figurentheaterfestival.de in advance. Accompanied access to the 2nd floor. If you need the elevator, please speak to the admission or bar staff, or press the call buttons directly in the entrance area (Fuchsenwiese and Engelstrasse). During the course of your stay, you can call 09131-8005-24 to reach the person responsible for the evening if you need help. Wheelchair accessible toilets (Euro key) near the counter or on the ground floor opposite the elevator. Key available from staff.
No induction loop for hearing impaired audiences available.
| Preisart | Betrag |
| --- | --- |
| Box office: | 9,00 Euro Adults |
| Box office reduced: | 7,00 Euro Adults |
| Box office reduced: | 4,50 Euro Adults with Erlangen Pass |
| Box office: | 5,00 Euro |
| Box office reduced: | 2,50 Euro Children with Erlangen Pass |
Service fees apply for advance booking.
Concession applies for school children and university students, apprentices/trainees, people serving federal community or military service, volunteers fulfilling a social/ecological/cultural year (up to the age of 30), beneficiaries of social security and ALG II, as well as asylum seekers as well as handicapped people (from 50% degree of disability). 50% concession for holders of the Erlangen Pass at performances for children. Admission free for companions of handicapped people (identity document with B-remark). Only one type of concession can be claimed at a time and will be granted upon presentation of the appropriate proof. Please provide verification at the door.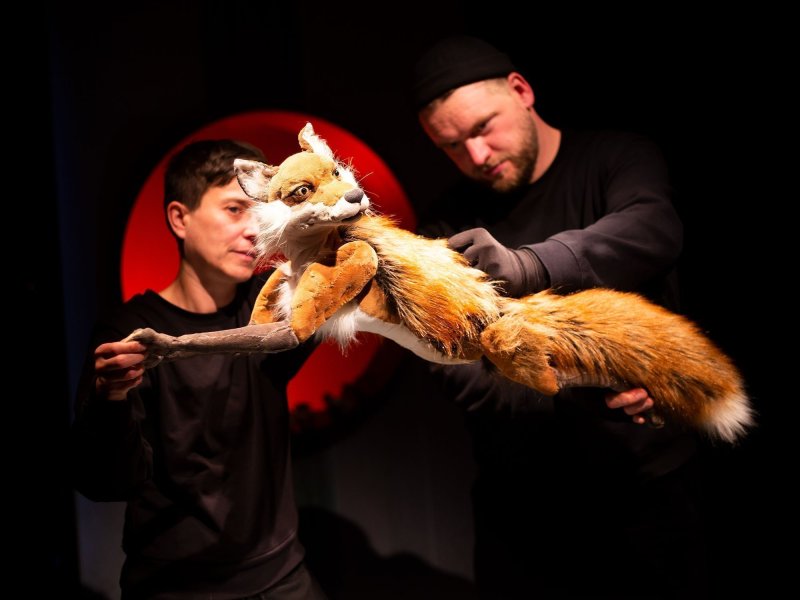 © Sandra Hermannsen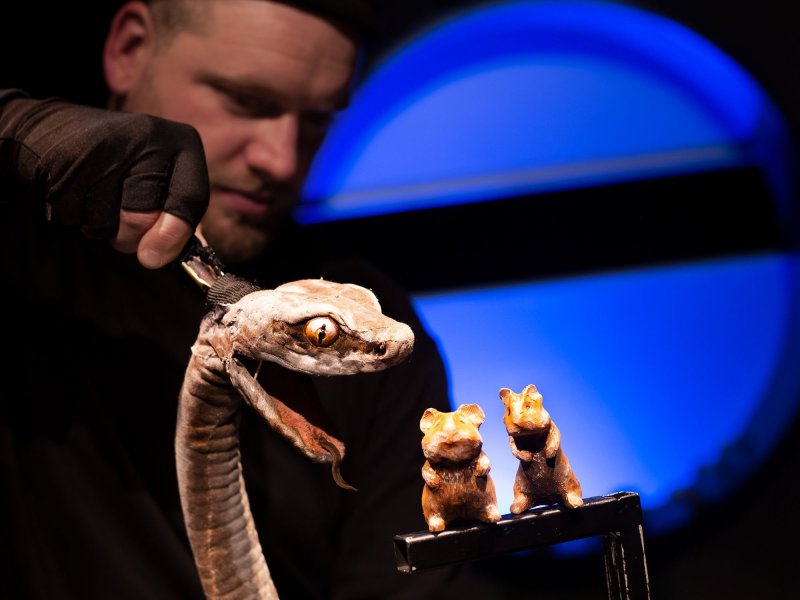 © Sandra Hermannsen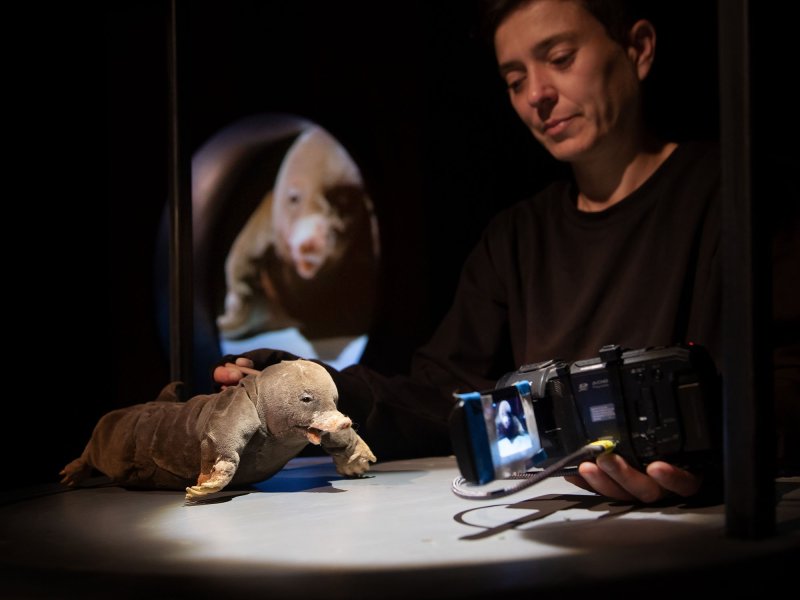 © Sandra Hermannsen
More dates
Erlangen
E-Werk Kulturzentrum, Clubbühne