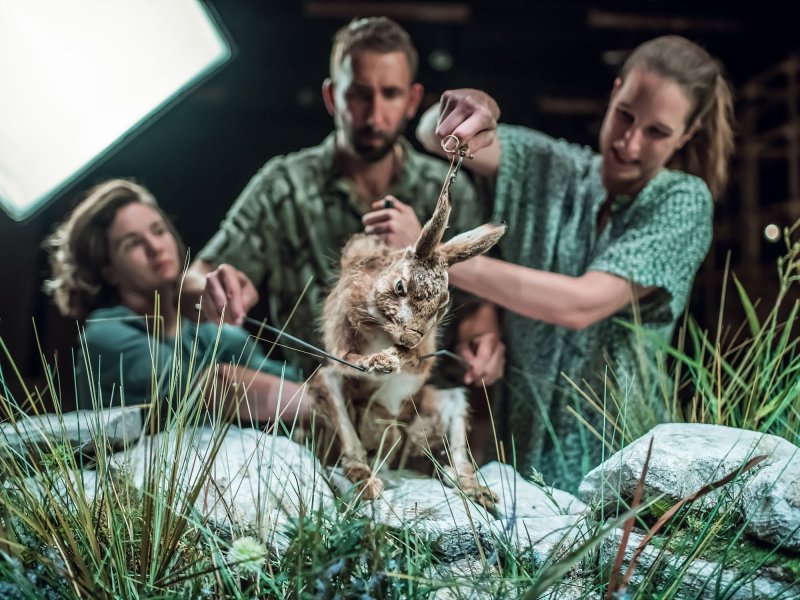 Puppentheater Ljubljana (SI)
Still Life
Nine Attempts to Preserve Life
What is the inner force we call life? How's life? What does it mean to take this life? These elusive questions are the starting point of Tin Grabnar's piece "Still Life". Taxidermy, the art of preserving animal bodies, serves as a central element: it creates the illusion of life where there is no more life. In the Victorian era, stuffed animals were above all a prestige symbol of society. In the course of time, different forms have evolved that go beyond their original purpose of depicting nature. Taxidermy can be seen as love for nature, but it also stands for its exploitation.
The subtle play of the three actors finally creates another paradox – the inanimate object is brought to life. A creature that once lived and was killed by humans is now brought back to life by them. We should have respect for what is alive!

Tin Grabnar works in the field of classical as well as alternative puppet and documentary theatre. In his works he combines dance, improvisation, contemporary puppetry, magic, performance and visual arts. He not only collaborated with the Ljubljana Puppet Theatre for "Still Life", but also the play "Irgendwo anders" (Somewhere Else) was created in collaboration and brought him numerous international awards.
Sat 20 May
20:00-21:00
Erlangen / Redoutensaal
Theaterplatz 1
Concept: Tin Grabnar, Tjaša Bertoncelj
Direction: Tin Grabnar
Dramaturge: Tjaša Bertoncelj
Performance: Asja Kahrimanović Babnik, Iztok Lužar, Zala Ana Štiglic
Scenography: Sara Slivnik
Costumes: Sara Smrajc Žnidarčič
Music: Mitja Vrhovnik Smrekar
Sound Design, Engineering, Sound Effects: Eduardo Raon
Co-Produced by Flota Institute
Elevator (100 x 140 cm, clear door width: 78 cm) and seats for wheelchair users are available – please contact the theatre box office directly for booking or email service@theater-erlangen.de. Wheelchair accessible toilet (Euro key) on the ground floor.
A temporary induction system will be installed for the duration of the festival. Audiences can use the induction system either via headphones or their own hearing aids. A limited number of FM receivers with neck-held induction loops can be borrowed for a deposit at the respective day and evening box offices – if possible, please bring your own headphones if your hearing aid is not designed for inductive hearing.
some spoken language, in Slovenian with German and Englisch surtitles
| Preisart | Betrag |
| --- | --- |
| Box office: | 18,00 Euro |
| Box office reduced: | 12,00 Euro |
Service fees apply for advance booking.
Concession applies for school children and university students, apprentices/trainees, people serving federal community or military service, volunteers fulfilling a social/ecological/cultural year (up to the age of 30), beneficiaries of social security and ALG II, as well as asylum seekers, holders of the Erlangen Pass as well as handicapped people (from 50% degree of disability). Admission free for companions of handicapped people (identity document with B-remark). Only one type of concession can be claimed at a time and will be granted upon presentation of the appropriate proof. Please provide verification at the door.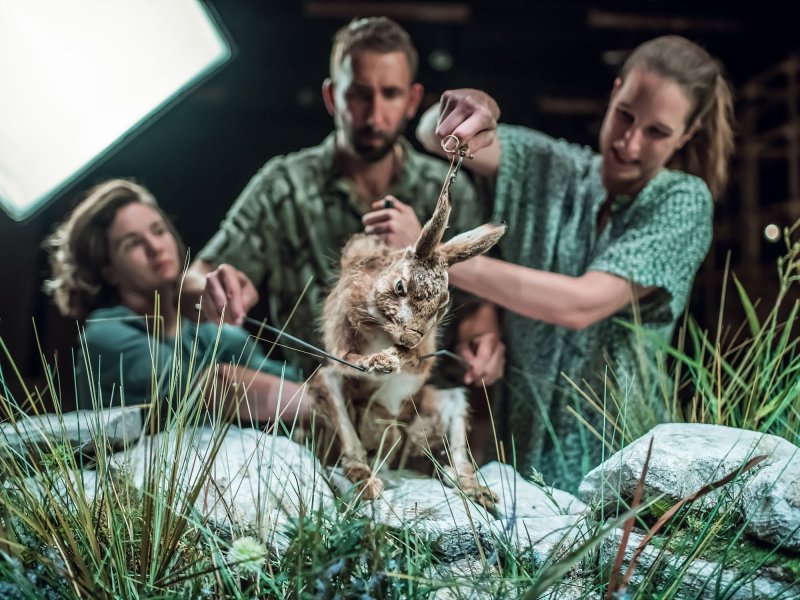 © Jaka Varmuž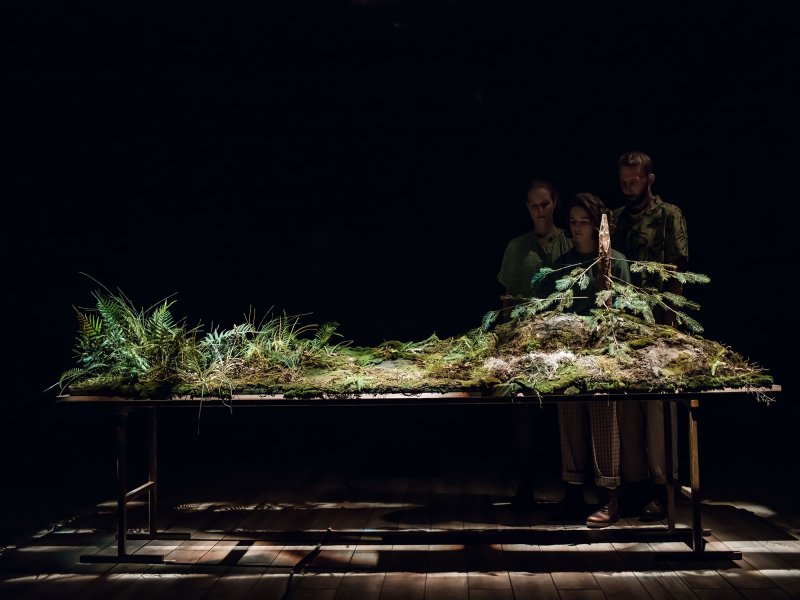 © Jaka Varmuž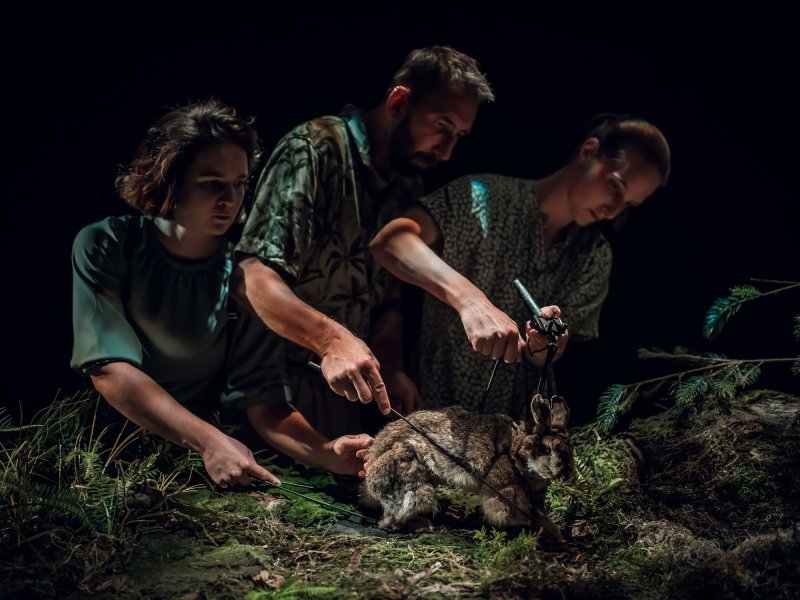 © Jaka Varmuž