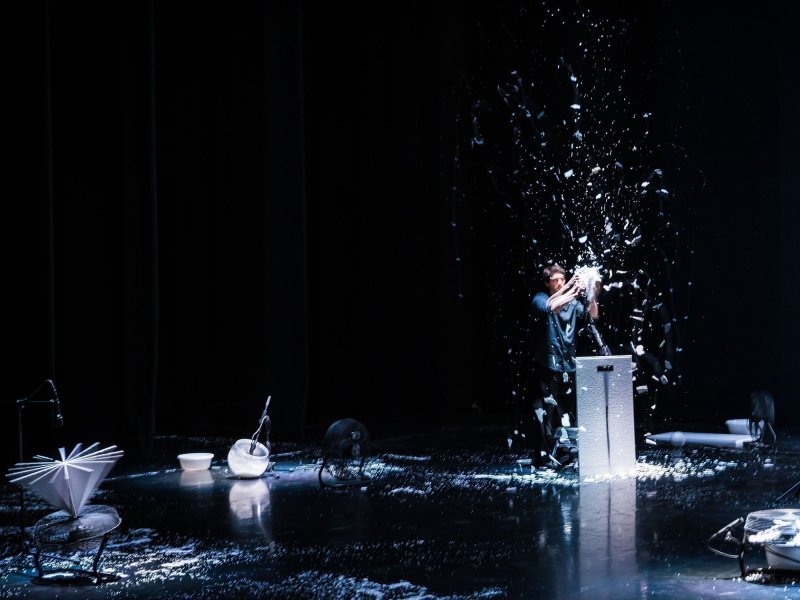 Andrea Salustri (IT/DE)
Materia
The core concept of Andrea Salustri's "Materia" is simple and strong: to discover, explore and witness the possibilities of one material, polystyrene, to the point it becomes alive and turns into the protagonist of the events on stage. The role of the performer shifts towards the one of the manipulator, and the focus is constantly negotiated between object, animator and manipulation. A path leads and follows the material from the hesitating movement quality of a delicate encounter to the loud soundscape of a self-sufficient apparatus. Drifting between calmness and darkness, between discovery and destruction.
The piece tries not to force a narrative but rather let the audience project their own narrative on the images presented on stage. Within a set score, objects are free to perform and take initiatives.

Andrea Salustri is originally from Rome, where he learned contact juggling and fire manipulation. His performances combine juggling, dancing and music.
All Styrofoam used in "Materia" is collected and shipped back to Berlin after the performance, to then be composted by certain worms called Zophobas Morio.

Note: Strobe effects are used during the performance.
Sat 13 May
15:00-15:55
Erlangen / Redoutensaal
Theaterplatz 1
Object Theatre
Performance
Creation, Performance: Andrea Salustri
Lighting Design, Technical Director: Michele Piazzi
Technical Team: Andrea Parolin, Andreas Harder
Sound Engineering: Federico Coderoni
Original Score: Ah! Kosmos, Federico Coderoni
Creative Consultants: Kalle Nio, Roman Müller, Darragh McLoughlin, Alex Lempert, Benjamin Richter, Matthias Buhrow, Mariagiulia Serantoni
Elevator (100 x 140 cm, clear door width: 78 cm) and seats for wheelchair users are available – please contact the theatre box office directly for booking or email service@theater-erlangen.de. Wheelchair accessible toilet (Euro key) on the ground floor.
A temporary induction system will be installed for the duration of the festival. Audiences can use the induction system either via headphones or their own hearing aids. A limited number of FM receivers with neck-held induction loops can be borrowed for a deposit at the respective day and evening box offices – if possible, please bring your own headphones if your hearing aid is not designed for inductive hearing.
without spoken language
Note: Strobe effects are used during the performance.
| Preisart | Betrag |
| --- | --- |
| Box office: | 18,00 Euro |
| Box office reduced: | 12,00 Euro |
Service fees apply for advance booking.
Concession applies for school children and university students, apprentices/trainees, people serving federal community or military service, volunteers fulfilling a social/ecological/cultural year (up to the age of 30), beneficiaries of social security and ALG II, as well as asylum seekers, holders of the Erlangen Pass as well as handicapped people (from 50% degree of disability). Admission free for companions of handicapped people (identity document with B-remark). Only one type of concession can be claimed at a time and will be granted upon presentation of the appropriate proof. Please provide verification at the door.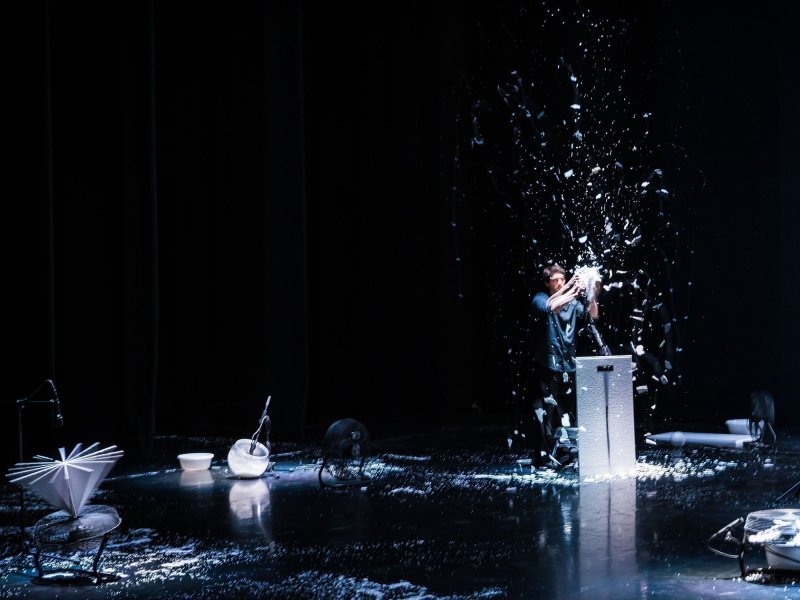 © Milan Szypura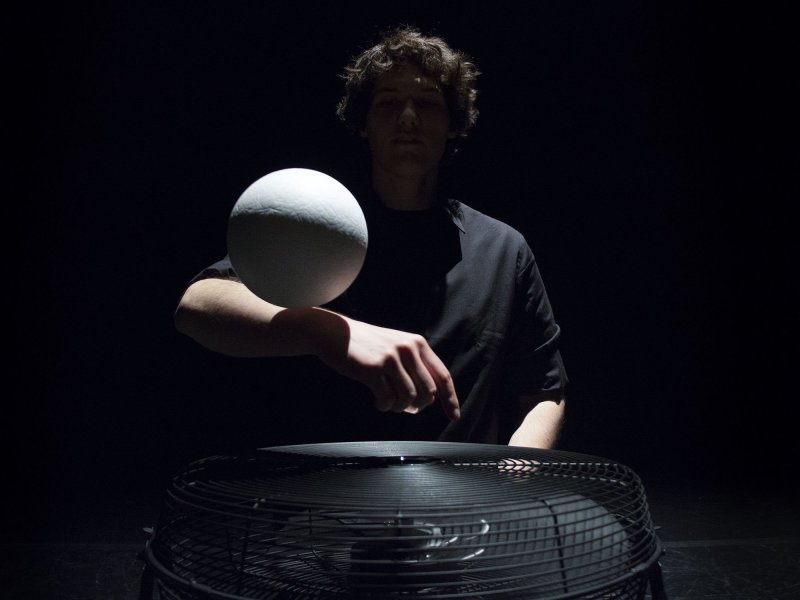 © Darragh McLoughlin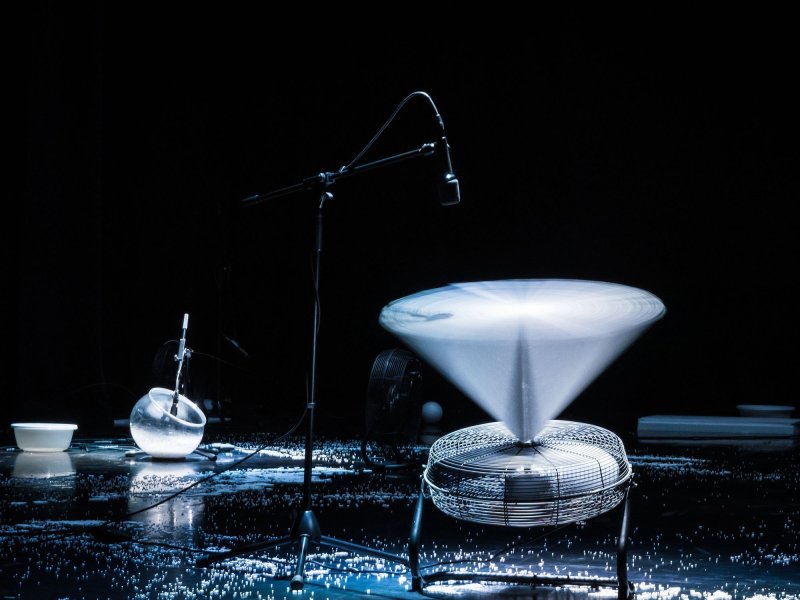 © Milan Szypura