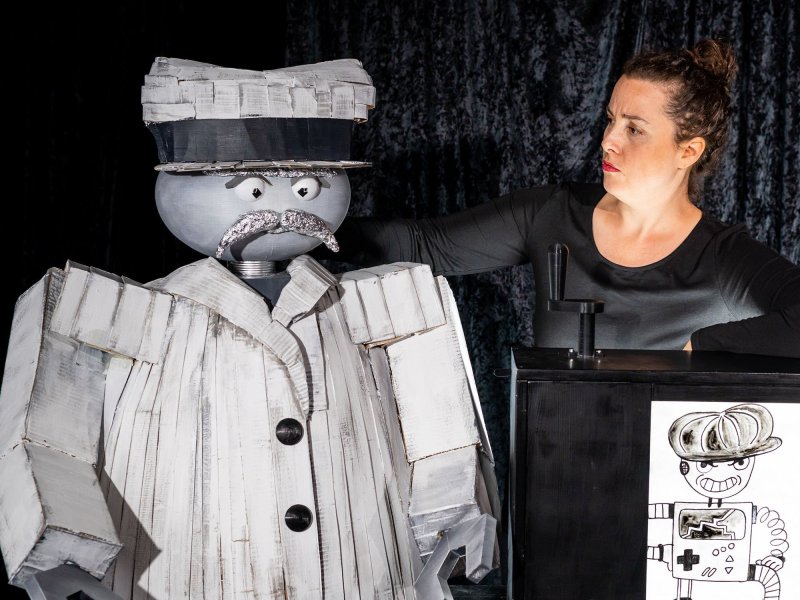 Yvonne Dicketmüller (DE)
Stina und der Tentakelarmverkäufer
Robot Crime Story for Children
Robocity is home to many different robots, automatons and machines. All of them happily perform exactly the tasks for which they were designed – all except Stina. The little coffee machine has no desire at all to spend her whole life making coffee. She dreams of an exciting and thrilling life as a robot policewoman. Stina decides to leave the preconceived path and applies to the Robocity police. When she is actually hired, she can hardly believe her luck. However, it soon turns out that she is only supposed to make coffee at the police station, too. But when numerous crimes occur in Robocity – a mysterious tentacle-armed robot appears and, to make matters worse, Stina's colleagues from the robot police all seem to be going crazy, Stina seizes her chance!

For her performance, Bochum-based puppeteer Yvonne Dicketmüller has developed a very special theatrical format: The production is driven by an analogue crank stage, a so-called crankie, which is played with digital content.

Yvonne Dicketmüller also has an exhibition and open studio at kultur.lokal.fürth throughout the festival period. Audiences can watch her experiment or take active parts in her workshops.
Thu 18 May
15:00-16:10
Fürth / Kulturforum Fürth, Kleiner Saal
Würzburger Straße 2
Puppet & Object Theatre
New Media
Performance, 3D-Design, Technics, Puppets : Yvonne Dicketmüller
Illustrations: Vera Keitmeier
Story: Yvonne Dicketmüller, Vera Keitmeier
Funded by NRW Landesbüro freie Darstellende Künste, Ministerium für Kultur and Wissenschaft des Landes Nordrhein-Westfalen and Fonds Darstellende Künste
Venue suitable for wheelchair users. Barrier-free access to the foyer and the smaller venue 'Kleiner Saal' is possible via the elevator. Seats for wheelchair users are available – please notify the organisers in advance by calling 0911 / 973 84-0 or emailing info@kulturforum-fuerth.de. Wheelchair-accessible toilet available on the ground floor.
No induction loop for hearing impaired audiences available.
| Preisart | Betrag |
| --- | --- |
| Advance booking: | 8,25 Euro |
| Advance booking: | 5,50 Euro |
| Box office: | 10,00 Euro |
| Box office: | 8,00 Euro |
Service fees apply for advance booking.
Concession applies for school children and university students, apprentices/trainees, people serving federal community or military service, volunteers fulfilling a social/ecological/cultural year (up to the age of 30), beneficiaries of social security, as well as asylum seekers and holders of the Fürth Pass. 75% concession for handicapped people (identity document with B-remark) and their companions. Only one type of concession can be claimed at a time and will be granted upon presentation of the appropriate proof. Please provide verification at the door.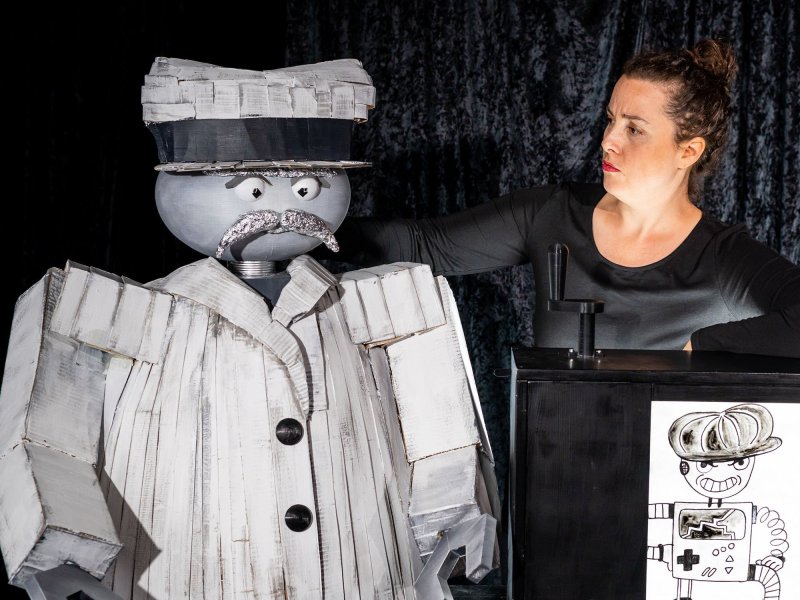 © Agentur Donna und der Blitz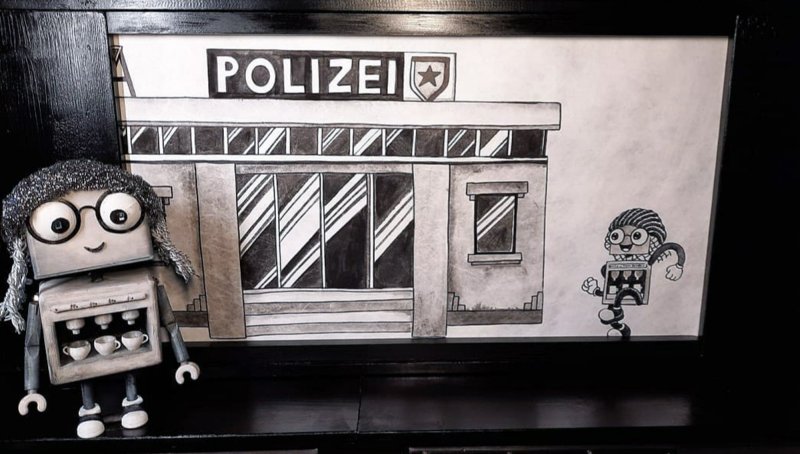 © Yvonne Diecketmüller