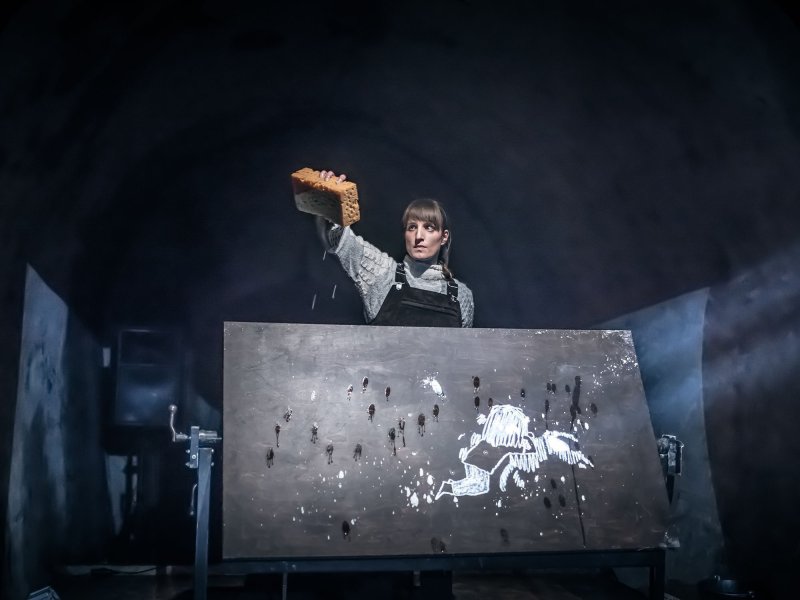 Puppentheater Ljubljana (SI)
Irgendwo anders
A little girl lives in the middle of a war. Through her eyes, the audience sees how she perceives her city: as a place of horror, violence and fear, but also as a place of hope. Planes fly over the city, the streets are empty, the grocery stores are cleared out, and the school is closed. The little girl's greatest wish is to leave her country and live in peace somewhere far away. "Irgendwo anders" (Somewhere else) conveys the absurdity of war with simple means, from the perspective of children for children. Ljubljana Puppet Theatre combines classical figure animation with live video projections and virtual drawings. The girl draws a hilly landscape and her dog Runo with chalk, and they come to life during the performance – blurring the line between the real and imagined image.

Ljubljana Puppet Theatre, founded in 1948, is considered the most important puppet theatre institution in Slovenia and is dedicated to continuing the long and fruitful tradition of Slovenian puppetry. Next to their production for children, the company also presents their production "Still Life" in Erlangen on 20 May.
Fri 19 May
18:00-18:40
Fürth / Kulturforum Fürth, Große Halle
Würzburger Straße 2
Script: Zala Dobovšek, Nina Šorak, Tin Grabnar, Asja Kahrimanović Babnik
Direction: Tin Grabnar
Performance: Asja Kahrimanović Babnik
Art Design: Matija Medved
Stop-Motion Animation Design: Matija Medved, Lea Vučko
Video Mapping Designer: Boštjan Čadež
Dramaturge: Zala Dobovšek
Assistant to the Director: Nina Šorak
Costumes : Sara Smrajc Žnidaršič
Music: Mitja Vrhovnik Smrekar
Venue suitable for wheelchair users. Barrier-free access to the foyer and the main venue 'Große Halle' is possible via a ramp. Seats for wheelchair users are available – please notify the organisers in advance by calling 0911 / 973 84-0 or emailing info@kulturforum-fuerth.de. Wheelchair-accessible toilet available on the ground floor.
No induction loop for hearing impaired audiences available.
| Preisart | Betrag |
| --- | --- |
| Advance booking: | 8,25 Euro |
| Advance booking: | 5,50 Euro |
| Box office: | 10,00 Euro |
| Box office: | 8,00 Euro |
Service fees apply for advance booking.
Concession applies for school children and university students, apprentices/trainees, people serving federal community or military service, volunteers fulfilling a social/ecological/cultural year (up to the age of 30), beneficiaries of social security, as well as asylum seekers and holders of the Fürth Pass. 75% concession for handicapped people (identity document with B-remark) and their companions. Only one type of concession can be claimed at a time and will be granted upon presentation of the appropriate proof. Please provide verification at the door.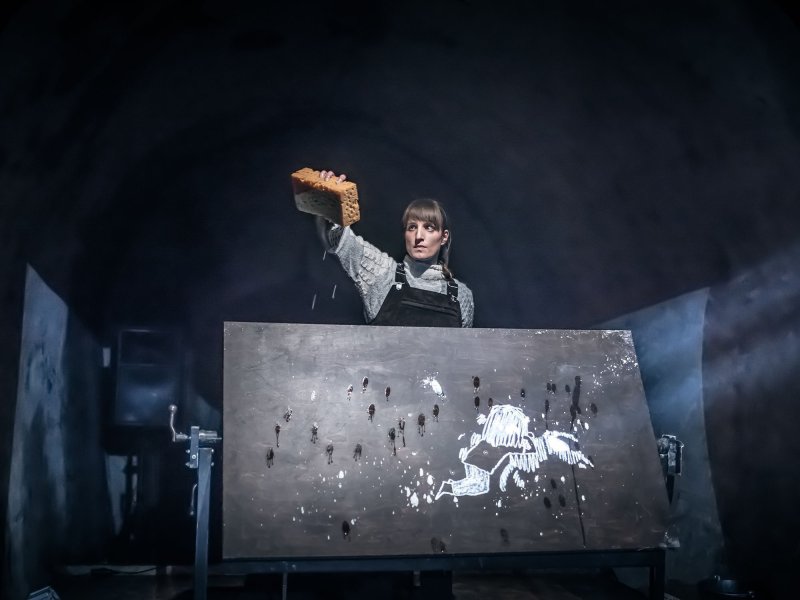 © Jaka Varmuž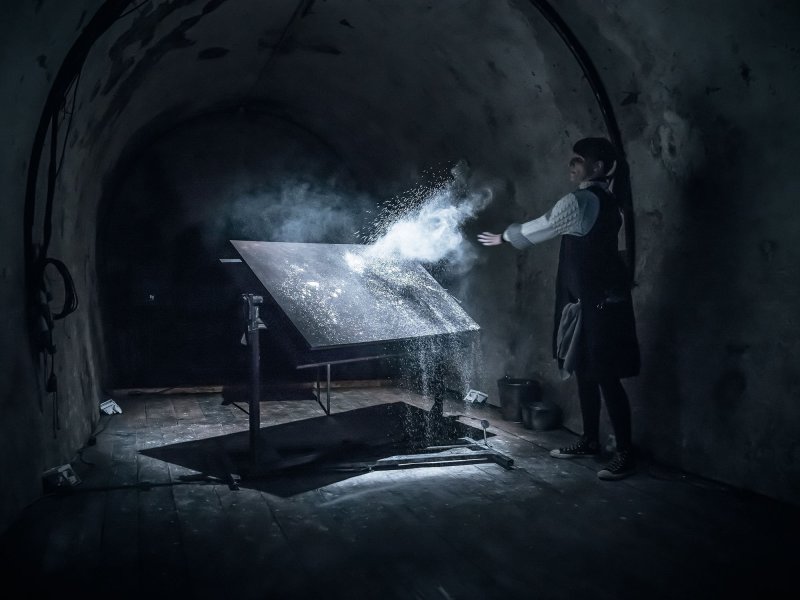 © Jaka Varmuž
© Jaka Varmuž