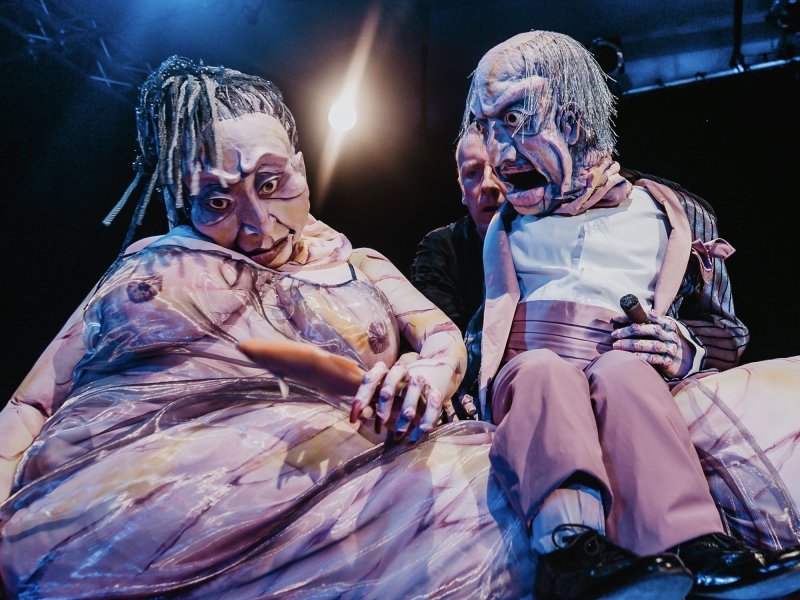 Bühne Cipolla (DE)
Aufzeichnungen aus dem Kellerloch
"Aufzeichnungen aus dem Kellerloch" (Notes from Underground) by the Russian writer Fyodor Dostoyevsky tells the story of a nameless civil servant in the thicket of the big city who gives up work, friends and social obligations in order to eke out his existence in a kind of social experiment in a cellar with the help of a small inheritance. Confronted with the pitfalls of being alone, he repeatedly returns to the outside world, picks a fight with a high-ranking officer, escalates a class reunion, and questions the relationship between man and woman with a chance acquaintance.

It is the psychological portrait of an impossible character: he despises prestige and success, but at the same time is ashamed of his modest lifestyle. He has to smash every possibility of happiness and push it far away, only to long for it silently. And yet, there is a sharp social analysis in his struggling against lies and beautiful appearances.

Published in 1864, the novella is a bitterly wicked joke, an exploration of the human soul's landscape, combined with an invitation to become aware of one's own individuality. The stage version blends quotations from Dostoyevsky's original text with elements of puppet theatre, live cello and keyboard music to provide an unusual and memorable theatrical experience.
Wed 17 May
18:00-19:20
Fürth / Kulturforum Fürth, Große Halle
Würzburger Straße 2
Direction, Stage Adaptation, Set Design, Performance: Sebastian Kautz
Composition, Sounddesign, Violoncello, Keyboard: Gero John
Puppets, Costumes, Set Design: Melanie Kuhl
Lighting Design: Frank Barufke, Gero John, Sebastian Kautz
In Cooperation with Theater Duisburg, Metropol Ensemble and Schaulust e. V.
Venue suitable for wheelchair users. Barrier-free access to the foyer and the main venue 'Große Halle' is possible via a ramp. Seats for wheelchair users are available – please notify the organisers in advance by calling 0911 / 973 84-0 or emailing info@kulturforum-fuerth.de. Wheelchair-accessible toilet available on the ground floor.
No induction loop for hearing impaired audiences available.
The performance will be offered with live audiodescription, including an introductory session as well as a tour of the stage, to give visually impaired audiences the opportunity to get a feeling for décor, puppets and staging. Special receiving units for the transmission of the live audio description are available on loan for a deposit. A contingent of seats has been reserved, and we kindly ask you to contact the festival at barrierefrei@figurentheaterfestival.de or by phone at 0 91 31 / 86 14 14. These tickets cannot be bought online or in the advance ticket offices. We will respond to your request as soon as possible.
| Preisart | Betrag |
| --- | --- |
| Advance booking: | 18,00 Euro |
| Advance booking reduced: | 14,40 Euro |
| Box office: | 20,00 Euro |
| Box office reduced: | 10,00 Euro |
Service fees apply for advance booking.
Concession applies for school children and university students, apprentices/trainees, people serving federal community or military service, volunteers fulfilling a social/ecological/cultural year (up to the age of 30), beneficiaries of social security, as well as asylum seekers and holders of the Fürth Pass. 75% concession for handicapped people (identity document with B-remark) and their companions. Only one type of concession can be claimed at a time and will be granted upon presentation of the appropriate proof. Please provide verification at the door.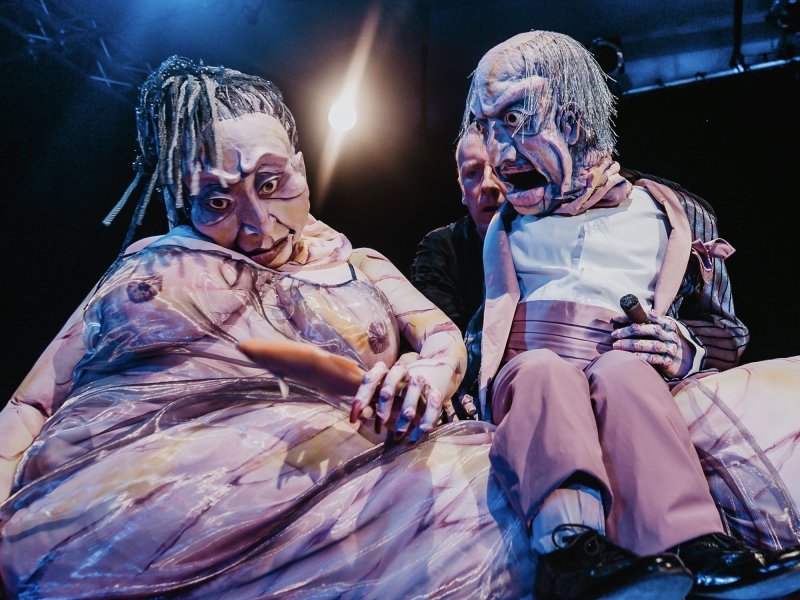 © Benjamin Eichler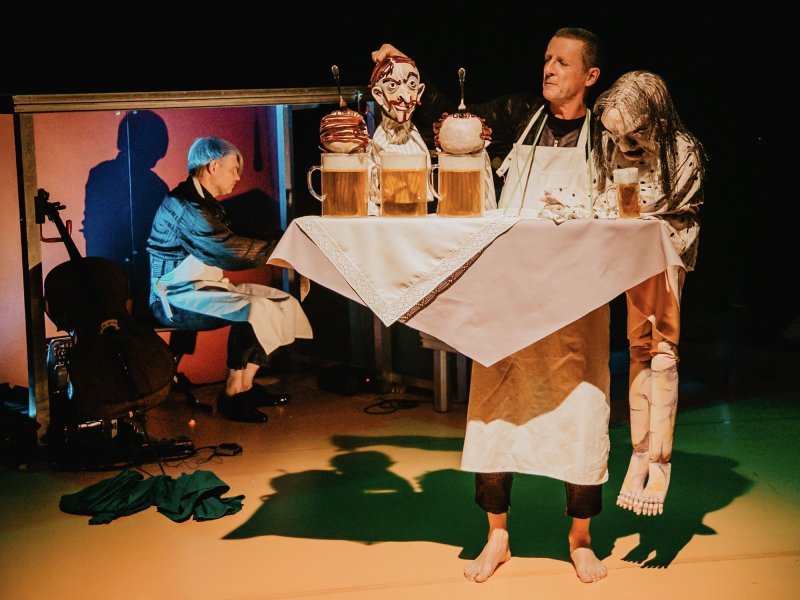 © Benjamin Eichler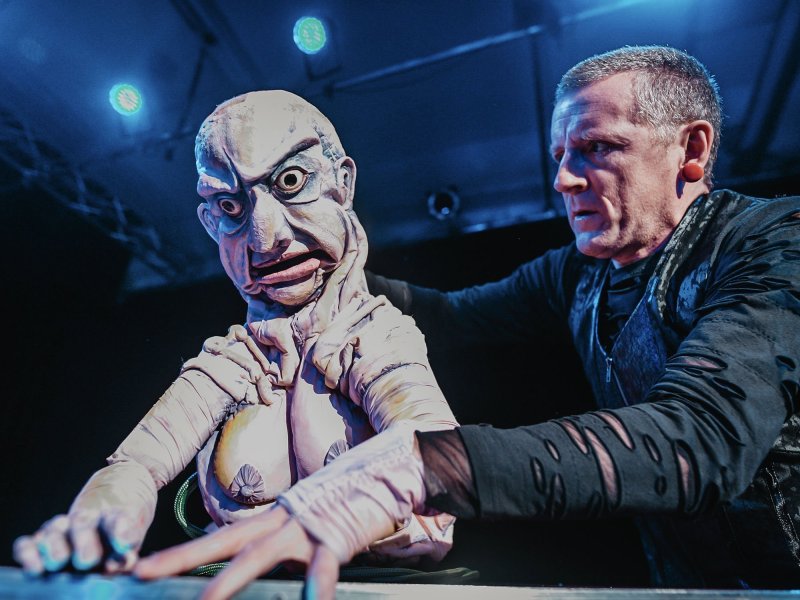 © Benjamin Eichler
The performance will be presented with audio inscription. Before the performance there will be an introductory talk and stage tour for visually impaired audiences at 5 pm.
More dates
Fürth
Kulturforum Fürth – Große Halle