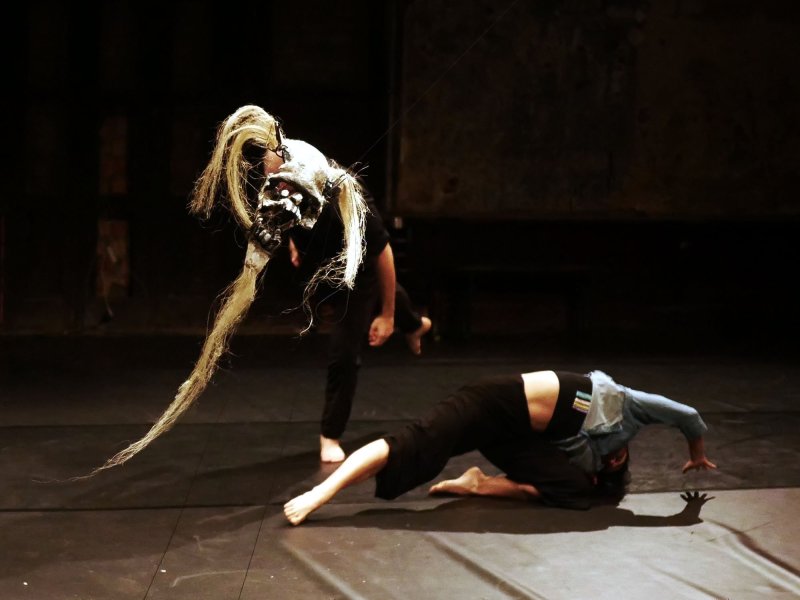 Figurentheater Wilde & Vogel + Christoph Bochdansky + COV Compagnie Off Verticality (DE/AT)
Der Reigen
A overly beautiful song about death
Inviting, brisk, grinning, playing music and dancing grotesquely, this is how Death is shown as a skeleton in the medieval Danse Macabre. Opposite of him – the human being: wondering, hesitating, persisting in a gesture. Many variations of the Danse Macabre have since formed the artistic examination of human beings with Death, but in the end all concepts ultimately reflect the incomprehensibility of this moment: their own encounter with death.

Artists from different genres, cultures and generations are sharing their concepts, fears and strategies to live with the certainty of death. In a merry-go-round of pictures, movements, words and sounds, the recurrent moment of dying is played through in different modes: "mysterious", "maestoso", "in soft tones", "melancholic", "excited, frivolous, swinging" are the performing instructions.

And … in the end we can witness an immortality: bawdy Punch and longing-to-die Pierrot show us how death can be outwitted.

The internationally successful puppet theatre company Wilde & Vogel was founded in 1997 by the puppeteer Michael Vogel and the musician Charlotte Wilde in Stuttgart. In 2003, Wilde & Vogel founded the international production centre for Figurentheater, Westflügel Leipzig. This year they are also guests at the festival with the piece "Staub – Dust – אבק", a co-production with Golden Delicious.
Tue 16 May
20:00-21:20
Fürth / Kulturforum Fürth, Große Halle
Würzburger Straße 2
Puppet & Object Theatre
Dance
Choreography: Rose Breuss
Performance, Scenography: Christoph Bochdansky, Michael Vogel
Dance: Kai Chun Chuang, Damián Cortés Alberti, Marcela López Morales
Live-Music: Protect Laika – Stefan Wenzel, Charlotte Wilde
Advice mask scenes: Björn Leese, Michael Vogel (Familie Flöz)
Co-Produced by Westflügel Leipzig / Funded by Stadt Leipzig and Kulturstiftung des Freistaats Sachsen
Venue suitable for wheelchair users. Barrier-free access to the foyer and the main venue 'Große Halle' is possible via a ramp. Seats for wheelchair users are available – please notify the organisers in advance by calling 0911 / 973 84-0 or emailing info@kulturforum-fuerth.de. Wheelchair-accessible toilet available on the ground floor.
No induction loop for hearing impaired audiences available.
| Preisart | Betrag |
| --- | --- |
| Advance booking: | 18,00 Euro |
| Advance booking reduced: | 14,40 Euro |
| Box office: | 20,00 Euro |
| Box office reduced: | 10,00 Euro |
Service fees apply for advance booking.
Concession applies for school children and university students, apprentices/trainees, people serving federal community or military service, volunteers fulfilling a social/ecological/cultural year (up to the age of 30), beneficiaries of social security, as well as asylum seekers and holders of the Fürth Pass. 75% concession for handicapped people (identity document with B-remark) and their companions. Only one type of concession can be claimed at a time and will be granted upon presentation of the appropriate proof. Please provide verification at the door.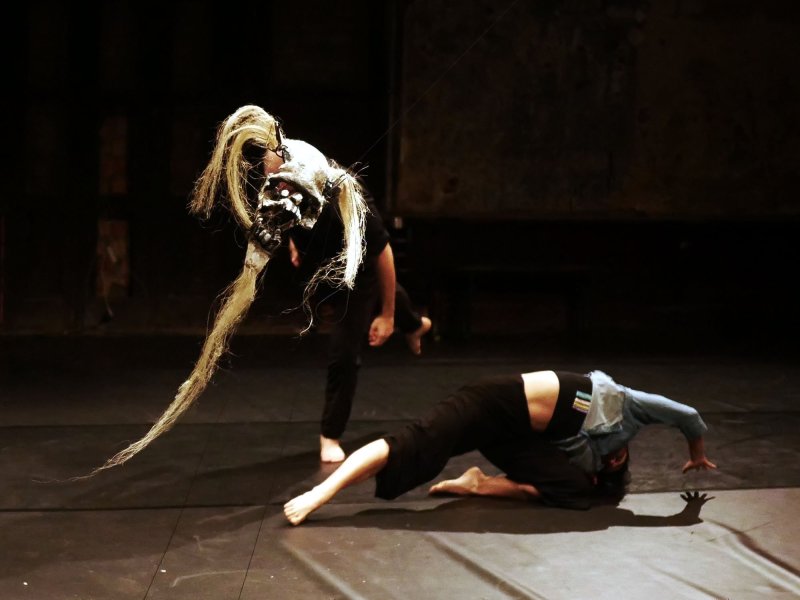 © Dana Ersing
© Johann Kressin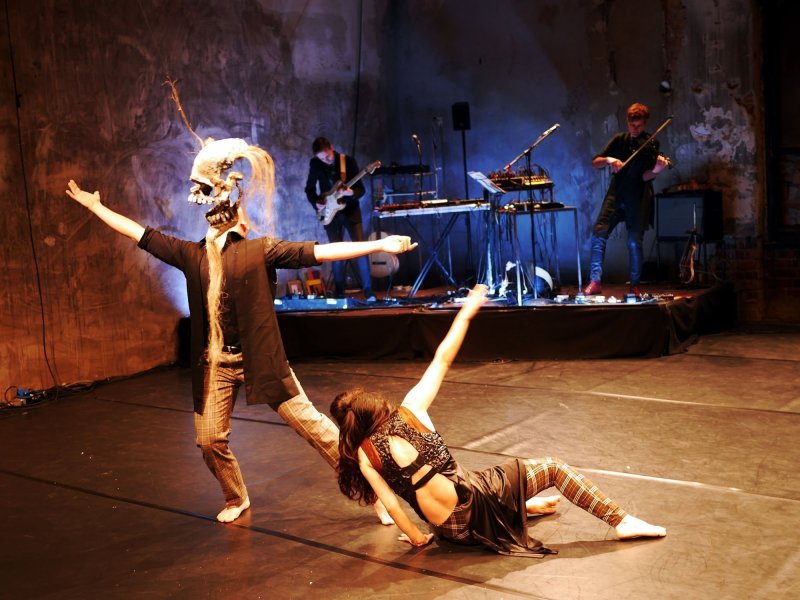 © Dana Ersing