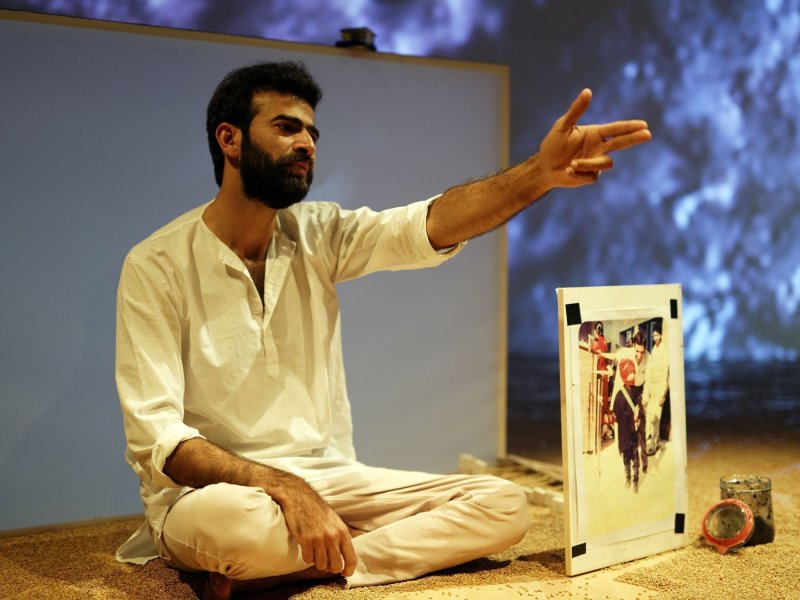 Abhishek Thapar (IN/NL)
My home at the Intersection
#GlobalePerspektiven

"My home at the Intersection is a performance I've been working towards since I started making theatre, but never found the courage to realize it – until recently. (…) I invited my family to reconstruct a performance of the house my father once built and bring our memories home."

What access is there to one's past and family history when they are inextricably linked to violent conflict and collective trauma? In the Punjab region of India, experiences of resettlement, displacement, violence and loss have shaped everyday life since the area was divided between Pakistan and India after the withdrawal of British colonial power in 1947. This unrest drove Abhishek Thapar and his family from their home. For "My home at the Intersection," they returned together for the first time to the place of his childhood. He captured this return on film and combines it with objects and materials in his intimate performance. The piece is a touching and sensual confrontation with the question of home, origin, family and the meaning of history for one's own life.

Abhishek Thapar is a theatre maker and visual artist living in Amsterdam. He studied at DAS Theatre in Amsterdam and at LISPA in London.
Mon 15 May
21:00-22:00
Fürth / Kulturforum Fürth, Große Halle
Würzburger Straße 2
Concept, Performance: Abhishek Thapar
Dramaturgical Collaboration: Maria Rößler, Divya Nadkarni
Advisors: Floris van Delft, Jeroen Fabius
Camera: Sahib Gill
Film Editing: Jeanette Groenendaal, Rinku Kalsy
Music, Composition: Kabeer Kathpalia
Costumes: Loise Braganza
Research: Abhishek Thapar, Swati Simha
Featuring: Venu Thapar, Dr. Shveta Grover, Ashok Thapar
Venue suitable for wheelchair users. Barrier-free access to the foyer and the main venue 'Große Halle' is possible via a ramp. Seats for wheelchair users are available – please notify the organisers in advance by calling 0911 / 973 84-0 or emailing info@kulturforum-fuerth.de. Wheelchair-accessible toilet available on the ground floor.
No induction loop for hearing impaired audiences available.
in English with German surtitles
| Preisart | Betrag |
| --- | --- |
| Advance booking: | 18,00 Euro |
| Advance booking reduced: | 14,40 Euro |
| Box office: | 20,00 Euro |
| Box office reduced: | 10,00 Euro |
Service fees apply for advance booking.
Concession applies for school children and university students, apprentices/trainees, people serving federal community or military service, volunteers fulfilling a social/ecological/cultural year (up to the age of 30), beneficiaries of social security, as well as asylum seekers and holders of the Fürth Pass. 75% concession for handicapped people (identity document with B-remark) and their companions. Only one type of concession can be claimed at a time and will be granted upon presentation of the appropriate proof. Please provide verification at the door.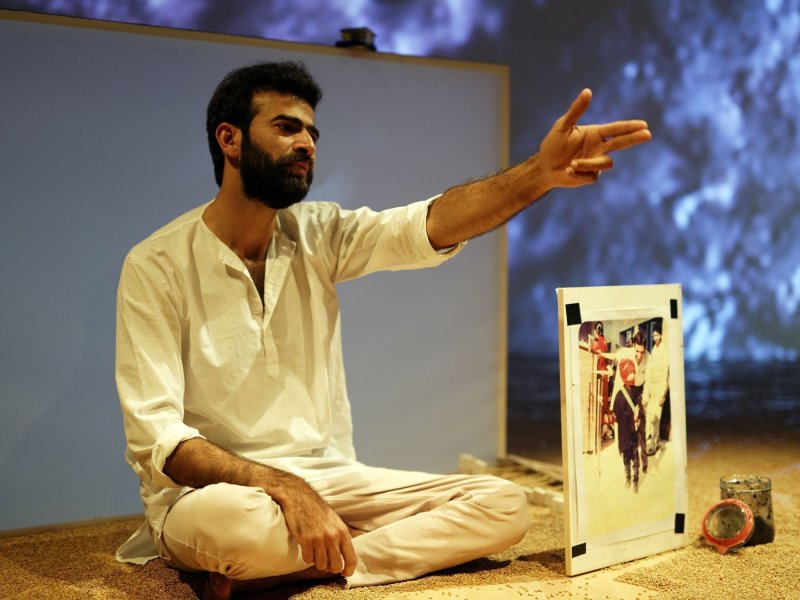 © Thomas Lenden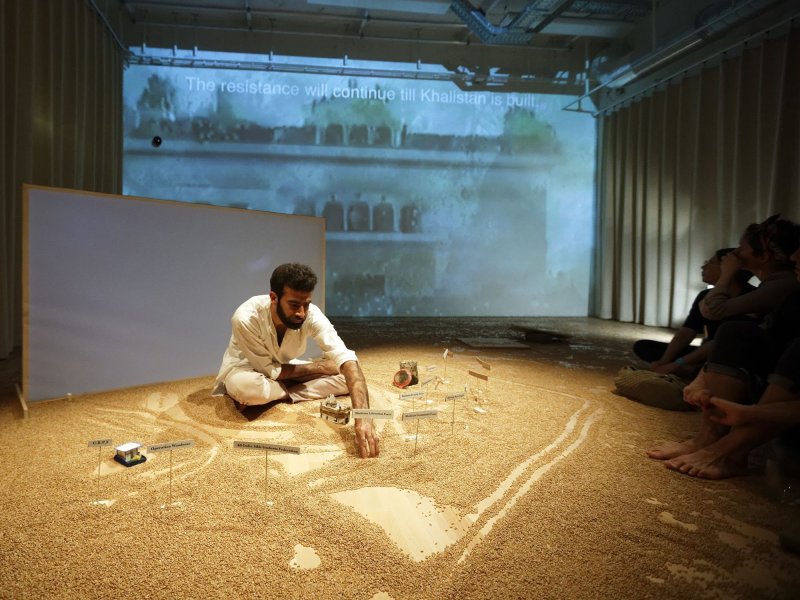 © Thomas Lenden