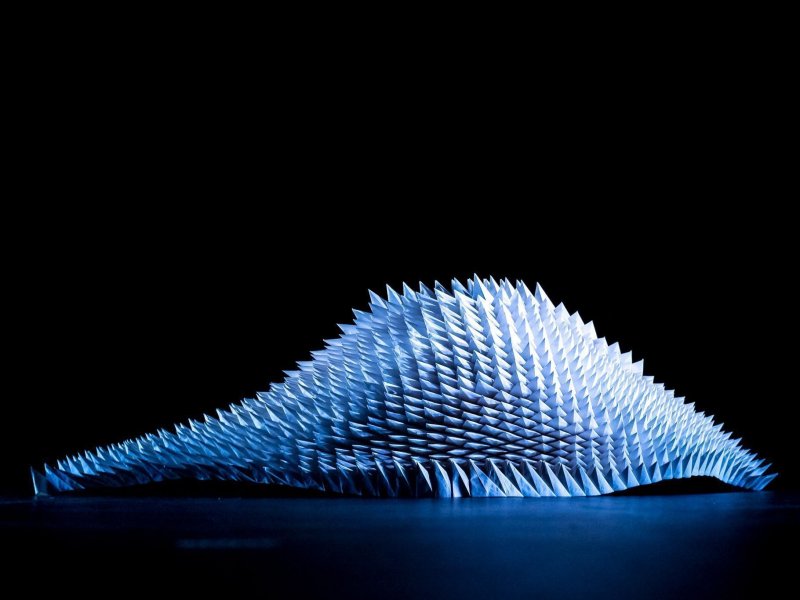 German Premiere
Petrikor Danse / Bettina Szabo (UY/CA)
Habitat
#GlobalePerspektiven

"Habitat" is a multidisciplinary solo inspired by the life cycle of hermit crabs. Hermit crabs don't have a shell, they house themselves. As they grow, it becomes crowded and uncomfortable and they make their way to a new habitat. A metaphor for Bettina Szabo's process of emigration from Uruguay to Canada. The choreographer and performer of this visually powerful production works across styles and genres. For "Habitat" she dives deep into the visual arts, creating surreal atmospheres with costume and movement. She slips into shell-like or crab-like entities – writhing, breathing, pulsing, erupting, rigid and violently rhythmic. The paper creature envelops the performer, on her way to a new home, to new partnerships – sometimes sociable, then again shy and sore.

In this production Bettina Szabo takes up the themes of decolonization, immigration and identities, constantly in search of protection and security. Perhaps to find her own roots, perhaps out of fear of losing them. "Habitat" combines dance, voice, light and live electronics. A paper sculpture made of 600 paper cones is controlled in real time by the performer. Like a spaceship that serves as a shell, a habitat for her.

Bettina Szabo, born in Uruguay, has been living in Montréal as a dancer and choreographer since 2007. She studied dance in Montevideo and Ga'aton (Israel) and was an ensemble member of the Ballet de Cámara de Montevideo and the Kibbutz Contemporary Dance Company, among others.
Sat 20 May
20:00-20:50
Nürnberg / Tafelhalle
Äußere Sulzbacherstr. 62
Choreography, Performance, Artistic Direction: Bettina Szabo
Dramaturge: Morena Prats
Music composer: Joel Lavoie, Ana Dall'ara Majek
Costumes: Alexandra Bachmayer
Sculpture Scenography: Jacinthe Derasp
Technical Director: Thibaut Carpentier
Lighting Design: Paul Chambers
Rehearsal Director: Laurie-Anne Langis, Coraline Claude, Philippe Poirrier
Supported by Conseil des arts de Montréal, Conseil des arts du Canada, Conseil des arts et des lettres du Québec, Montréal – arts interculturels, Les Grands Ballets, Compagnie Marie Chouinard
Seats for wheelchair users and accompanying persons are available – to book a wheelchair seat, please contact the Kultur Information (0911 / 231 4000) in advance. An elevator leads from the car park to the foyer and the box office area. From the start of admission, this elevator is activated for access to the theatre on the 1st floor. Wheelchair-accessible toilets are available on the ground floor.
The Tafelhalle has a wireless transmission system for hearing impaired audiences It is not restricted to a certain seating area. At the box office you can obtain a receiver device with magnetic induction loop and, if desired, a lanyard, for a 50 Euro deposit.
without spoken language
| Preisart | Betrag |
| --- | --- |
| Advance booking: | 18,00 Euro |
| Advance booking reduced: | 13,00 Euro |
| Box office: | 21,00 Euro |
| Box office reduced: | 17,00 Euro |
Service fees apply for advance booking.
Concession applies for school children and university students, apprentices/trainees, people serving federal community or military service, volunteers fulfilling a social/ecological/cultural year (up to the age of 30) and holders of the Nürnberg Pass. Admission free for companions of handicapped people (identity document with B-remark). Only one type of concession can be claimed at a time and will be granted upon presentation of the appropriate proof. Please provide verification at the door.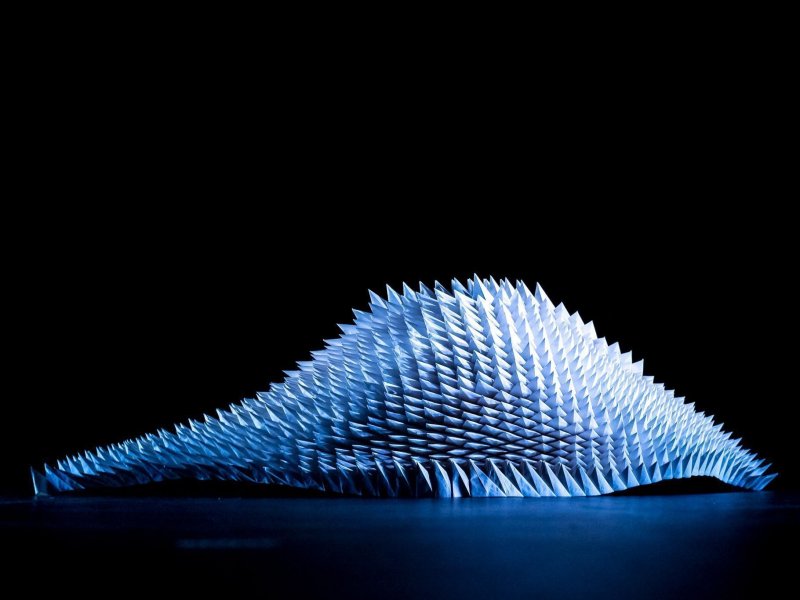 © Denis Martin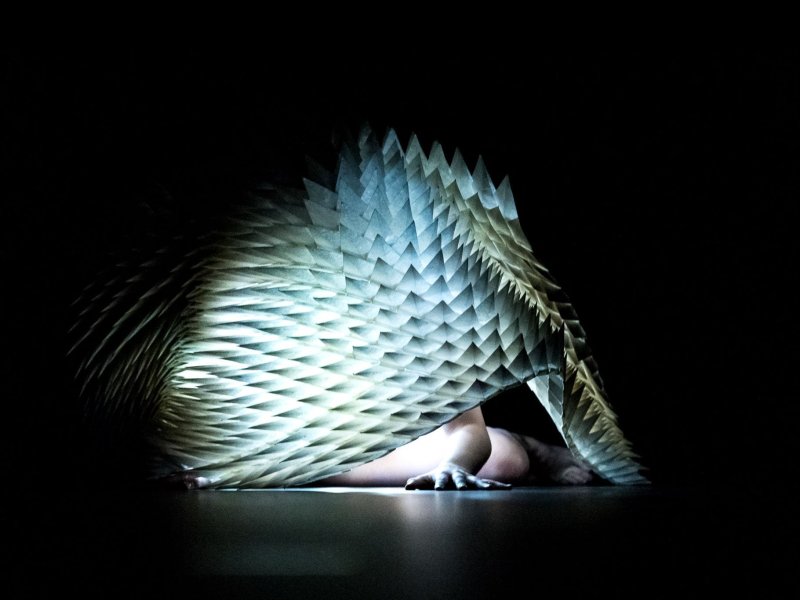 © Denis Martin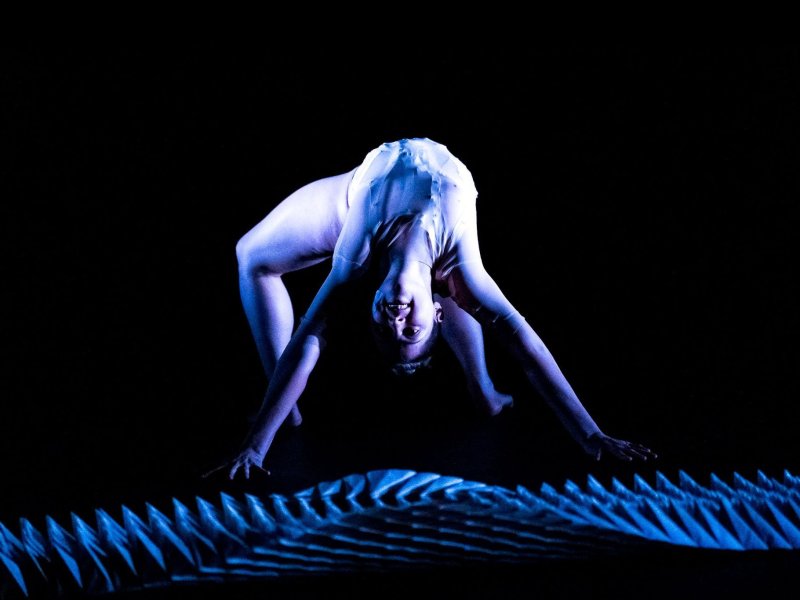 © Denis Martin