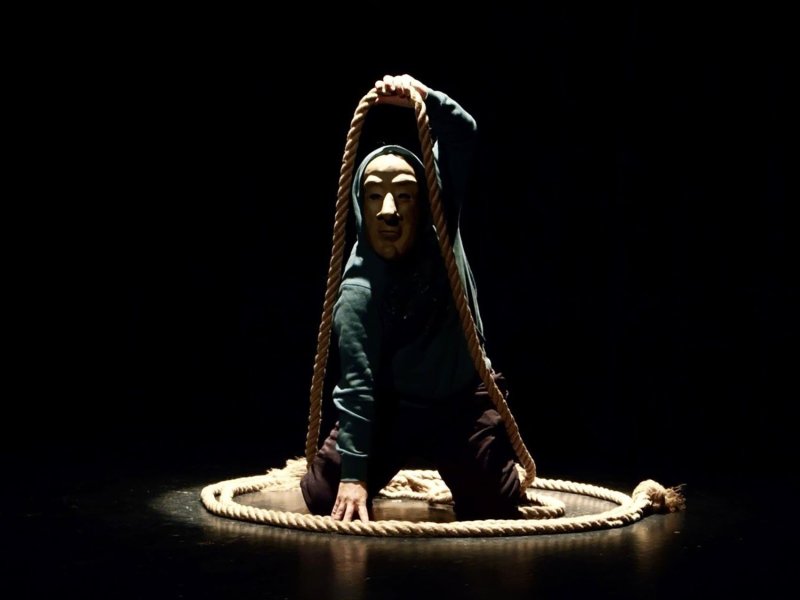 #globalperspectives
Abdulsamad Murad (SY/DE)
Mir geht's gut
A life story from birth to the end
#GlobalePerspektiven

"I search in the songs for my lost home. On your eyes the grass grows and from your wounds the flowers and the tree veins grow. You are still there. The earth is always writing you anew with each season. And I run here looking for a little house by the river, searching for a word to describe you. Family, neighbours and friends, you good people – only the earth gives you justice. I miss you."

Abdulsamad Murad was born and raised in Syria. In 2012, war forced him to abandon the studies he had just begun and leave his homeland. After a long flight, he reached Germany with his family in 2017 and decided to study puppet theatre at the Staatliche Hochschule für Musik und Darstellende Kunst Stuttgart. "Mir geht's gut" (I am well) is Abdulsamad Murad's final project.

Using only a mask and a rope as his stage companions, he tells of his moving life; a story that can perhaps only be brought to the stage by the means of mask and object theatre. He is accompanied by cellist Hannah Dorothée Schmidt and oud player Maher Alauwaj in a combination of European and Arabic musical traditions. An intensely played, wordless solo about escape, loneliness, borders and the love of life.
Thu 18 May
20:00-21:00
Schwabach / Stadtmuseum Schwabach, Ausstellungshalle Erdgeschoss
Museumsstraße 1
Object Theatre
Mask Theatre
Idea, Concept, Masks, Performance: Abdulsamad Murad
Direction: Abdulsamad Murad, Annette Scheibler
Artistic Support: Annette Scheibler, Alberto García Sánchez
Mentor: Prof. Julika Mayer
Live-Music: Hannah Dorothée Schmidt (Cello), Maher Alauwaj (Oud)
Seats for wheelchair users are available – please notify the organisers in advance by calling +49 0 91 22 / 86 03 05. The venue is accessible at ground level. Wheelchair accessible toilet available.
No induction loop for hearing impaired audiences available.
| Preisart | Betrag |
| --- | --- |
| Advance booking: | 15,00 Euro |
| Advance booking reduced: | 12,00 Euro |
| Box office: | 17,00 Euro |
| Box office reduced: | 14,00 Euro |
Service fees apply for advance booking.
Concession applies for school children and university students, apprentices/trainees, people serving federal community or military service, volunteers fulfilling a social/ecological/cultural year (up to the age of 30), beneficiaries of social security, as well as asylum seekers, holders of the Schwabach Volunteer Pass, Culture Pass and Schwabach Pass as well as handicapped people (from 50% degree of disability). Admission free for companions of handicapped people (identity document with B-remark). Only one type of concession can be claimed at a time and will be granted upon presentation of the appropriate proof. Please provide verification at the door.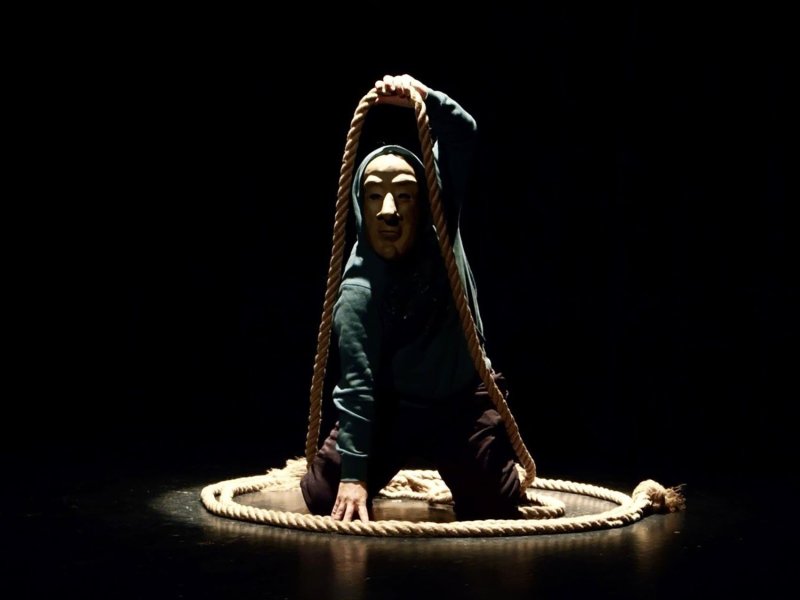 © Marvin Wilson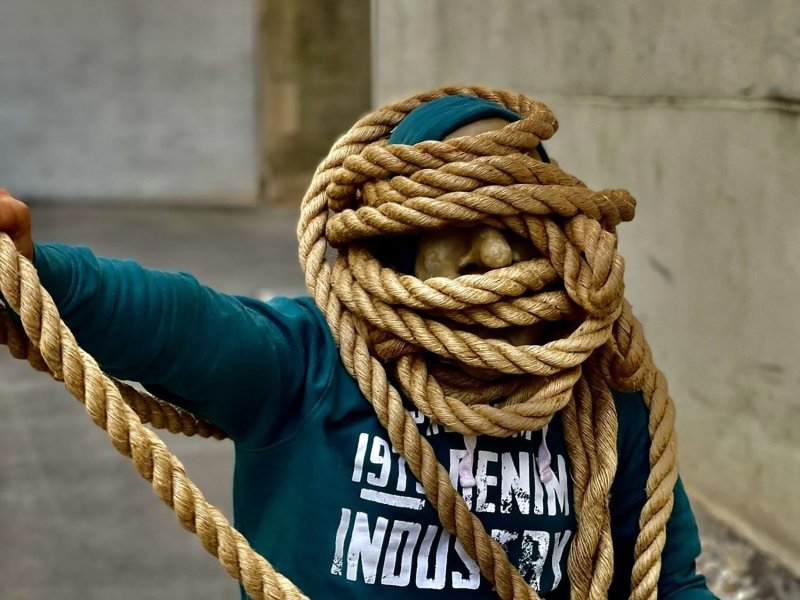 © Marvin Wilson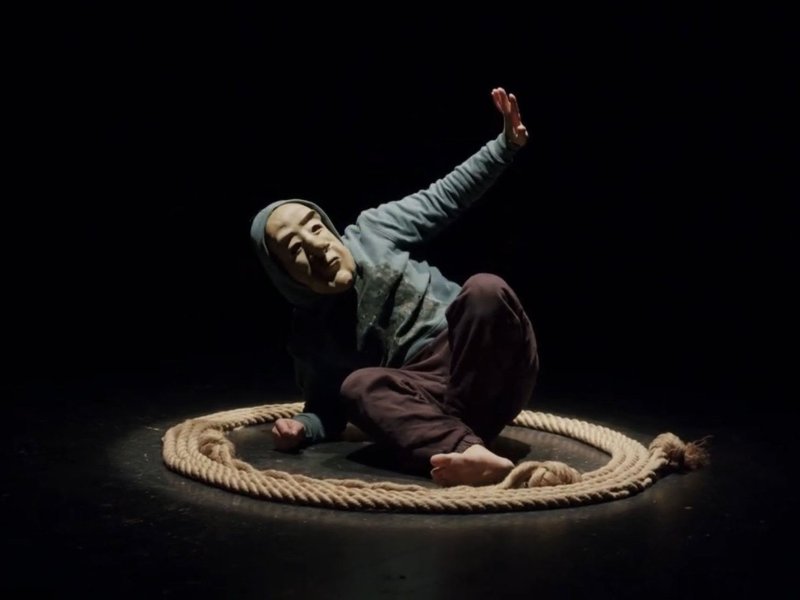 © Marvin Wilson
More dates
Nürnberg
Theater Salz+Pfeffer